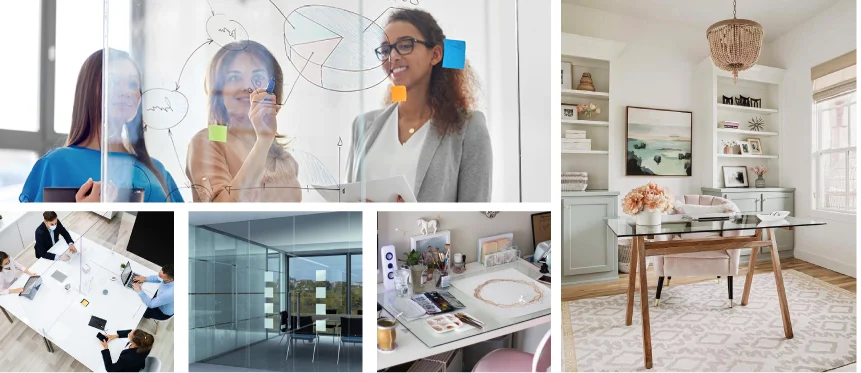 Office Glass Ideas for Home & Business
Need some ways to upscale the look of your office space? With our premium customizable glass and mirrors at Dulles Glass, we've got just what you need! Keep scrolling for trending ideas our designers have put together and get inspired to renovate your workspace. Glass Table Cover Protect the surfaces ...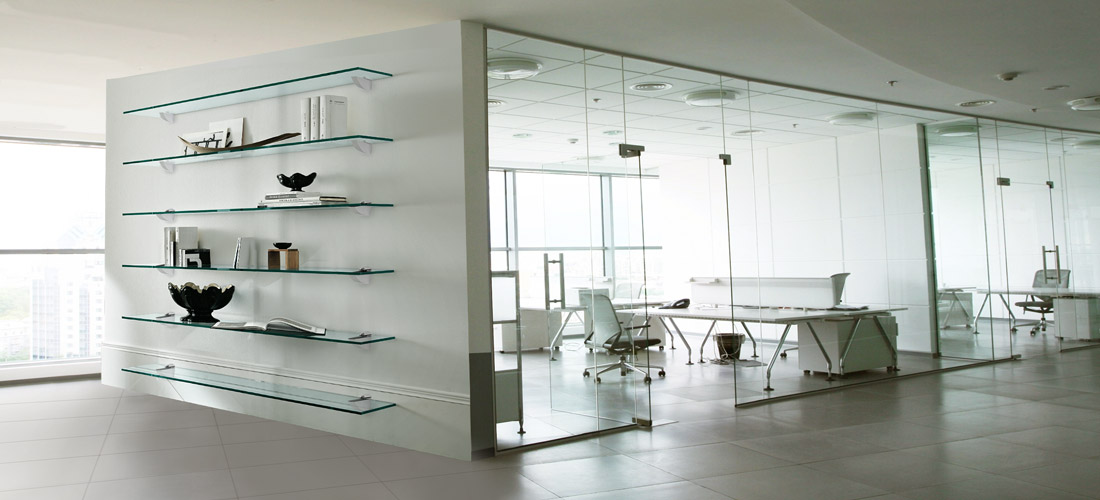 Organize Your Office Shelving
Office shelving can be customized to fit any space or wall. Customize office glass shelves by size, shape, hardware and tint. Glass shelves will refresh your office space and help you get more organized at the same time. Working in an organized vs. a disorganized office is frequently the difference ...