Buying Shower Glass Panels Online
---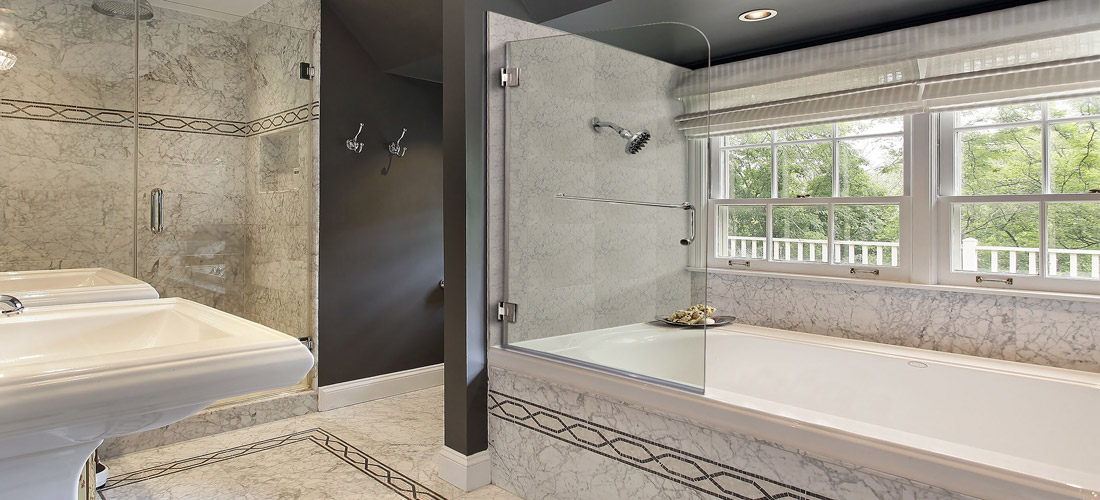 ---
Buying Shower Glass Panels Online

Did you know that frameless shower doors and frameless bathtub doors can be purchased online? In just a few simple steps, you can update the look of your bathroom without having to visit a hardware store. And, it's fast: on average, it should take only 1.5 hours to install your shower glass panel. Before you begin your project, decide whether you will be upgrading a shower stall or bathtub as there are specific glass panels for each.
Measuring Bathroom Space For Shower Glass Panels

Prior to placing your order online, you will want to take measurements of your shower. At a minimum, the height of your bathtub or shower screen should be level with the height of your shower head. However, this is a personal preference - the height can also be taller than the shower head. Since a shower screen is designed to cover half of the bathtub, the ideal width of your frameless shower glass panel should be half of the total width of your tub or shower stall.
Choosing the Correct Shower Door Opening Position

Your shower door should be placed on the same side as your shower head to act as a splash guard, whether that be left or right sided. Keep in mind that certain customizations will depend on your door opening side, such as if you opt for Clearshield, our shower glass treatment or if you choose a glass type such as rain glass. Another thing to consider is that the half glass panels pivot outward.
Customizing Your Frameless Shower Door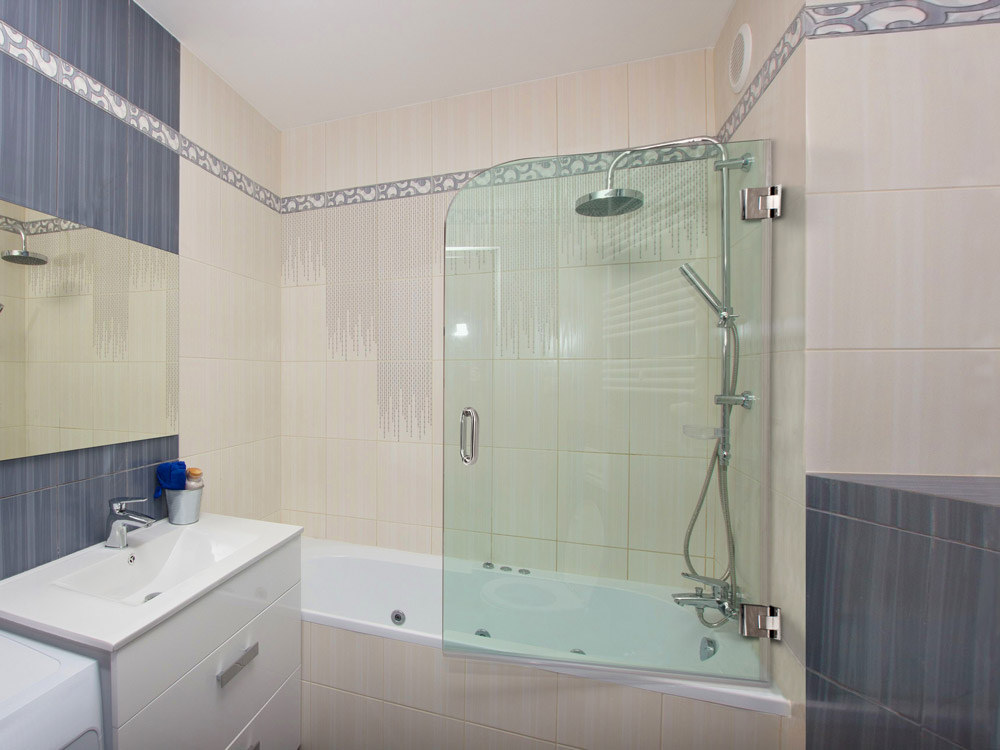 Step 1- Choose A Shower Glass Panel Corner Finish

Choose one of two options: Rounded or square corners for your frameless shower door panel.
Step 2- Select Shower Door Dimensions

After you have measured your shower stall or bathtub space, select the width and height.
Step 3- Customize Shower Glass Type

For clear glass, we offer two types: Standard clear glass and low-iron, which is the clearest glass available, with less greenish tint than standard glass. For added privacy, frosted glass has a white opaque tint. For darker glass, you can choose between gray colored or bronze colored glass.
Step 4- Select Your Shower Glass Panel Thickness
Step 5- Customize Shower Door Hardware Style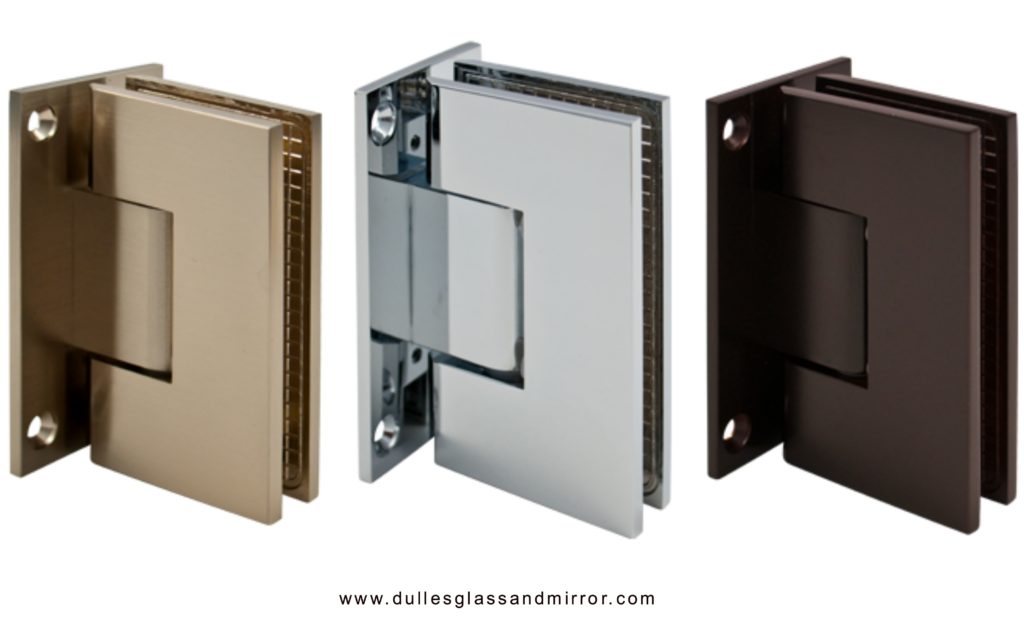 Chrome Shower Door Hinges- Matches bathrooms with silver or metallic fixtures
Brushed Nickel Shower Door Hinges- Matches Matte chrome bathroom fixtures
Oil-rubbed Bronze Shower Door Hinges- Matches black bathroom fixtures
Step 6- Door Pull Types

Your door handle finish will automatically be selected to match your shower door hinges.


Step 7 - Clearshield Shower Door Glass Treatment

Although this step is optional, we highly recommend Clearshield glass protector as it will protect the beauty of your shower door by acting as a repellant toward hard water buildup as well as other debris that can discolor or dull shower doors.
Step 8 - Choose Door Opening

Choose a left or right door opening to be placed on the same side as your shower head.

That's it! After placing your order, you should expect your frameless shower door to be delivered within 5-7 business days.
Here's a helpful video about shower door installation:



For additional home remodeling and renovation projects, visit Dulles Glass & Mirror for bathroom vanity mirrors, bathroom glass shelves and corner shower shelves, frameless shower door sweeps and replacement glass. Follow Dulles Glass & Mirror on Pinterest for the latest home remodeling projects.
---