Custom Glass Table Tops
Choose a glass table top shape below to customize to your exact specifications.
Rectangle
Select
Square
Select
Round
Select
Oval
Select
Shop From Our Pre-Made Collection
If you don't need a customized table top, choose from a variety of pre-made glass table tops that are ready to ship right from our warehouse!
If you don't need a customized table top, choose from a variety of pre-made glass table tops that are ready to ship right from our warehouse!
Shopping For Glass Table Tops
When you buy a glass table top from Dulles Glass & Mirror, you can be certain that you're getting the highest-quality glass available. Whether you need a glass table top replacement, or a glass table cover for a DIY project, we've got you covered.

Here's a few things you need to know about our custom glass table tops:
You can fully customize your table top: glass thickness, type of glass (including gray, bronze, and Opaque-Clear), tempering, edge types and corners.
We custom-cut your glass table top when you place your order, so we are able to guarantee the quality of your product.
Your product will usually ship within 5-7 business days. Our instock products usually ship faster, within 1-3 business days. Explore our pre-made collection here.
Don't forget to order glass desk bumpers if you're putting the glass on top of a surface and want protection! Shop desk bumpers here.
Glass Types & Colors
Choose from 6 glass types for your custom-cut glass table top.
Clear Glass
A clear experience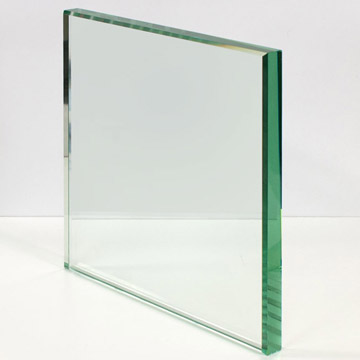 HD Glass
An ultra-clear choice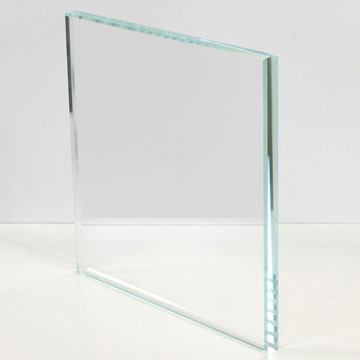 Opaque Glass
A sand-blasted option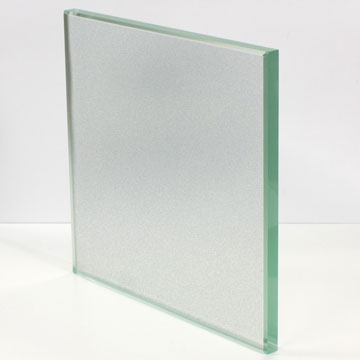 Polar Glass
A textured, private note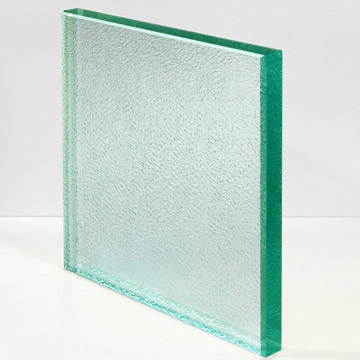 Bronze Glass
A warm brown tint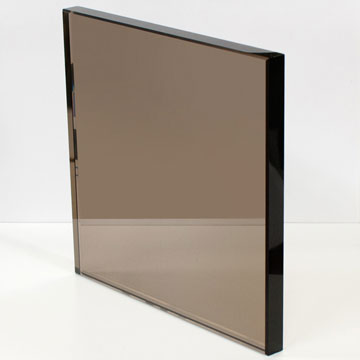 Gray Glass
A smokey gray shade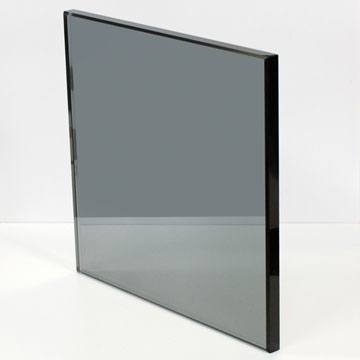 Glass Edge Finishes
How you are going to use your glass table top will dictate the glass edge finishes that you use. Also, your edges will look slightly different on round table tops and square or rectangle tops, and even a little different depending on the corners that you choose. Below are some of the most common edge types.
Beveled Edge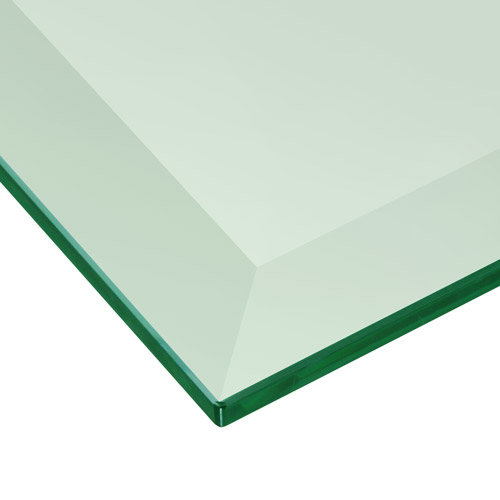 Beveled edges are finished to be thinner at the edges. You can choose the width of the bevel you want when you are customizing your glass.
Flat Polished Edge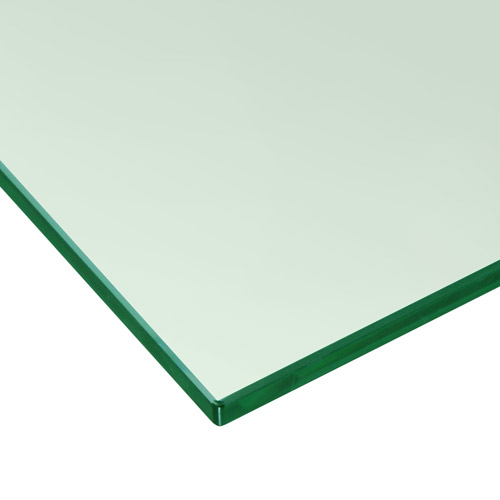 Flat polished edges are ground down to be smooth and safe for you to use anywhere. Works well when glass is inset in a frame.
Pencil Polished Edge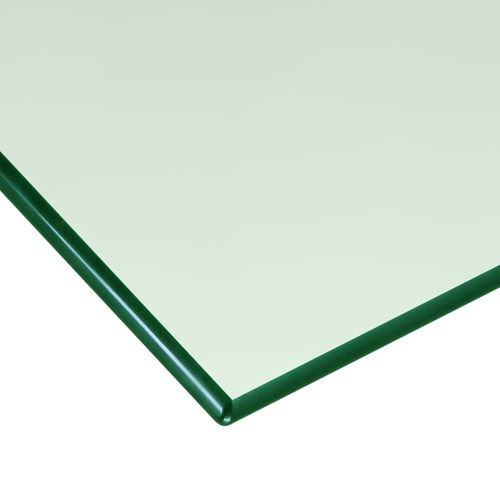 Pencil polished edges are rounded for safety and a beautiful look. Looks especially nice when used as a surface protector or glass table cover.
Seamed Edge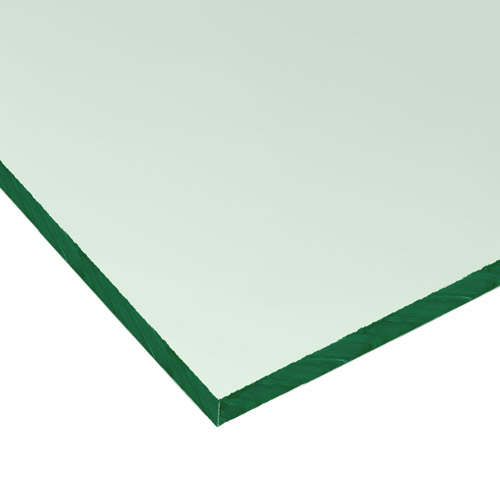 A seamed edge is sanded off lightly for when you need minimal finishing. Choose this type when you won't see the edges of the glass.
Glass Thickness
Choose from 4 glass thicknesses for your convenience.
Find out more about glass thicknesses here.
| | |
| --- | --- |
| Thickness 3/16": | This size is suitable for light applications like table covers. |
| Thickness 1/4": | This size is suitable for glass table covers and some glass that fits inside a frame or inset. |
| Thickness 3/8": | This glass is suitable for use as a glass table cover or when the glass sits on a pedestal. |
| Thickness 1/2": | The thickest glass available; suitable for heavy-duty applications and when the glass sits on a pedestal. |
Tempered Glass
It's best to choose tempered glass for any kind of glass table top. Tempering means that the glass has been heat treated and cooled for extra durability. If a tempered glass table top is struck or broken, it will shatter into small, harmless pieces rather than large, sharp shards of glass. For a glass table cover, you wouldn't really need to choose tempered glass, but it does add an extra layer of safety in case you were to drop something on your table.
Corner Finishes for Square and Rectangle Glass Tables
For square and rectangle table tops, you have the additional consideration of what type of corner finish you would like. Below are the three corner finishes we offer.
Eased Corners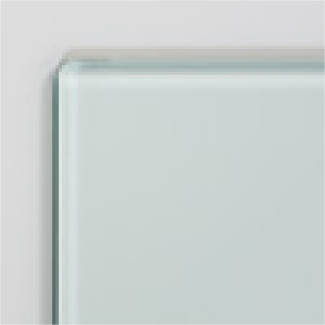 A simple eased corner is polished for safety and comfort. Our most popular corner option. You can choose which corners you would like to have this look.
Radius Corners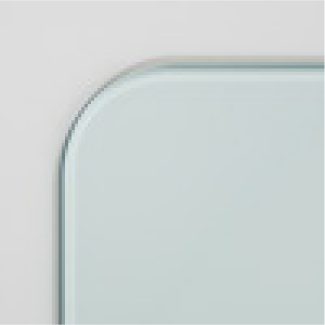 A radius corner can be used when covering a table that has similar corners, or when the glass is on a pedestal. You can choose the radius measurements and which corners you want to have this finish. Not available for beveled edges.
Clip and Polished Corners

This corner type can be used if you have a pedestal table and desire a decorative finish. You can customize the clip measurement and which corners you would like to be clipped.
638160194294196251