Custom Bronze Mirrors
Choose a shape below to start the customization process.
Rectangle
Select
Square
Select
Round
Select
Oval
Select
About Our Custom Bronze Mirrors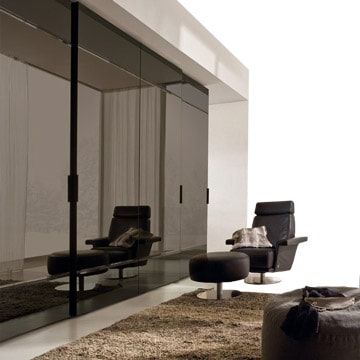 A bronze mirror brings high style to your home decor with a unique, copper-colored tint. Many of our customers choose a custom bronze mirror when they want a very modern look for their home. Here are a few things you need to know about your new bronze mirror.
You can customize the size, shape, and edge type for your bronze mirror.
Bronze mirrors come in a standard 1/4" thickness which is common for mirrors.
We make your bronze mirror when you place the order, and guarantee fast, intact delivery!
Where to Use Bronze Mirrors
You can use a bronze mirror anyplace you desire a stylish, unique look. Here are a few places our customers have used bronze mirrors:
Bathroom vanities
As a glass table cover
Foyer mirrors
As closet paneling
DIY projects and crafts
Weddings and other events
Bronze Mirror Options
You'll be able to select from these additional customization options on the customization screen where you order your mirror.
Safety Backing - Choose safety backing to strengthen your mirror. Glass fragments are held in place with a safety backing, reducing the risk of injury.
Installation Accessories - During the customization process, you can select mirror mastic and either decorative clips or j-bars/l-bars to install your mirror, for extra support.
Please note that your monitor settings may have an effect on how the bronze glass looks to you. Actual color may vary from on-screen representation.