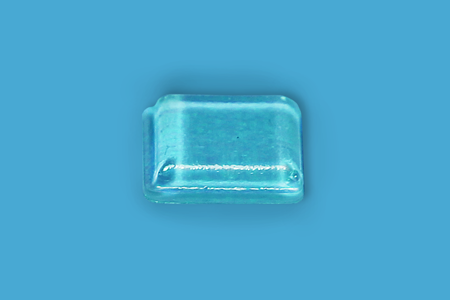 Clear Rubber Desk Bumpers 10.2mm x 2.5mm Square | 1 Pad (242 ea.)
SKU: CRCOBS20-242
$35.42 $42.50
Availability: In stock, leaves warehouse in 1-3 business days.
Need to buy bulk?
---
Product Description
Clear Rubber Desk Bumpers are the perfect rubber spacer between glass and tables. This includes tables, pedestals, and other furniture tops. These rubber desk bumpers control the movement of the glass, and absorb the shock, on many types of surfaces including wood, metal, and plastic.
These polyurethane bumpers are the ideal cushions for leveling your glass table top, while also affixing it, so your table tops don't skid. It also protects the underneath side of the glass from being scratched by one's table. These bumpers have 'peel and stick' adhesive on the bottom for easy application, and appear nearly invisible underneath the glass.
Features:
Non-Staining | Easy 'Peel-&-Stick' Application | Crack Resistant | Superior Abrasion Resistance | Vibration & Shock Dampening | Low Resistance to Skidding
Clear Rubber Desk Bumpers | 1 Pad of 242 Bumpers | Dimensions .400" x .100" | Diameter x Height 10.2mm x 2.5mm | Square & Recessed Shape
CLR .400" x .100" (10.2mm x 2.5mm) SQUARE BUMBER W/ ADHESIVE (242 ea. Per Pad)
Specifications
1 Pad of Glass Desk Bumpers w/ Adhesive
Additional Information
Provides enough desk bumpers for approximately 20+ glass table tops.
May We Suggest
---
Reviews and Q&A
}