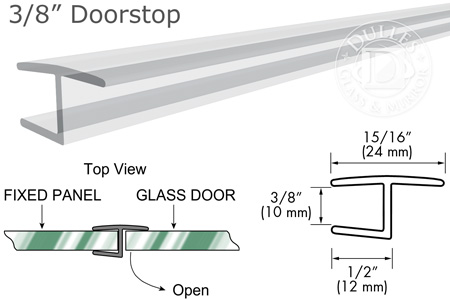 98" Clear "H" Jamb 180° Inline for 3/8" Glass-to-Glass Door
SKU: PCC10
Temporarily out of stock.
---
Product Description
98" Clear "H" Jamb 180° Inline for 3/8" Glass-to-Glass Door is a Polycarbonate Jamb for 3/8" Glass. Recommended for use with Inline 180 degree Shower Door installations.
Snaps onto fixed panel or door for glass-to-glass applications. "H" jamb for shower doors achieves a functional yet sleek look. Comes in ample length of 98 Inches.
Keep the water inside your shower, while giving your shower enclosure a clean look. Clear Color. Polycarbonate material. Mfg. by Troy Systems in the USA. Shipped by FedEx. Perfect for do-it-yourselfers.
Specifications
Top-Selling Polycarbonate
Versatile for Multiple Uses
Commonly Used in Glass-to-Glass Applications
98 Inch Stock Length
Additional Information
Manufactured by Troy Systems.
May We Suggest
---
Reviews and Q&A
}