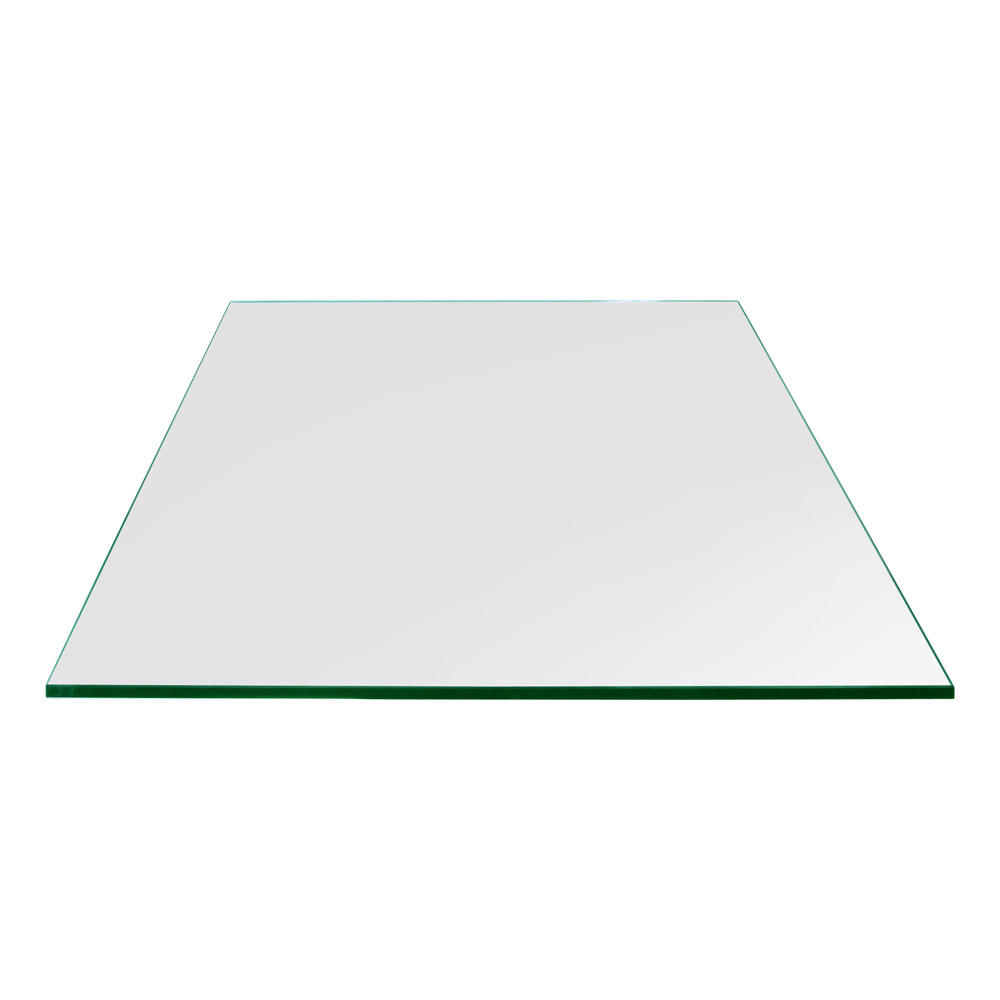 34 Inch Square Glass Table Top, 1/2 Inch Thick, Flat Polished, Eased Corners
SKU: T34SQ12MMFPAN-T
Temporarily out of stock.
---
34 Inch Square Glass Table Top
This is a beautiful 34" Square glass table top that can be used as a table cover to protect surface of an existing table, desk, patio table, or coffee table. It can be placed on a pedestal to create an instant side table. The edges of the glass is polished to provide a smooth finish.
Corner Finish: All four eased corners of the glass are slightly sanded down to relieve the sharp corners. This is the most popular form of glass corner fabrication.
This square glass table top can also be used in situations where the entire surface is made out of glass. The glass table top compliments any base made of glass, wood, metal or any other material. To increase the strength of the glass, it is tempered. This type of glass is also known as safety glass.
May We Suggest
---
Reviews and Q&A
}