17 Shower Door Design & Construction Tips
We know that any bathroom remodeling project can seem a bit daunting, when choosing the right frameless glass shower door for your enclosure. To help ensure a low-stress and cost-effective installation, we've put together some handy pointers for making the planning process easy and ensuring the installation process goes as quickly and smoothly as possible. Let these 17 shower door design and construction tips help you to:
Choose the best spot to install your new shower
Pick the right layout for your new shower
Ensure a watertight, properly installed shower
Keep costs to a minimum
If you have any design questions, spacing or remodeling constraints live chat with us directly from our website or call 1-866-452-7707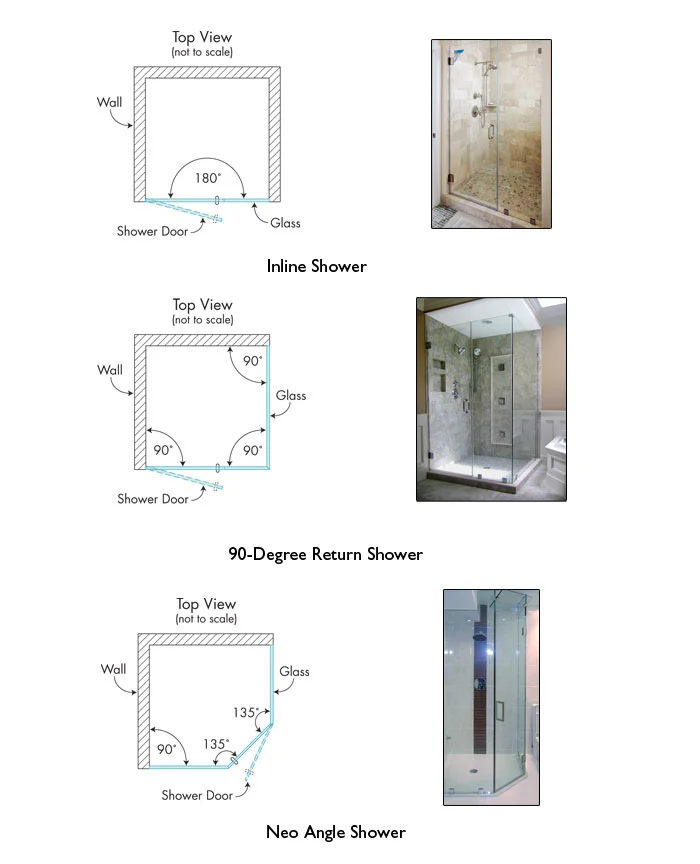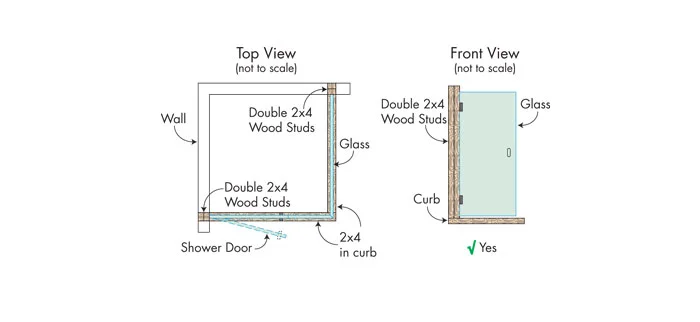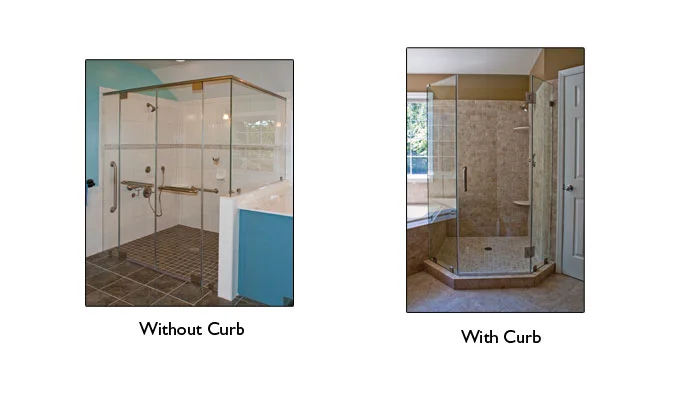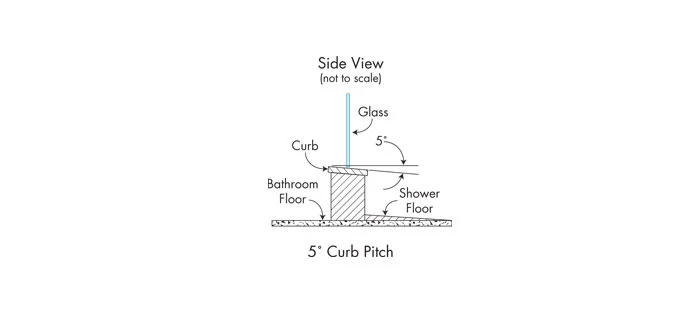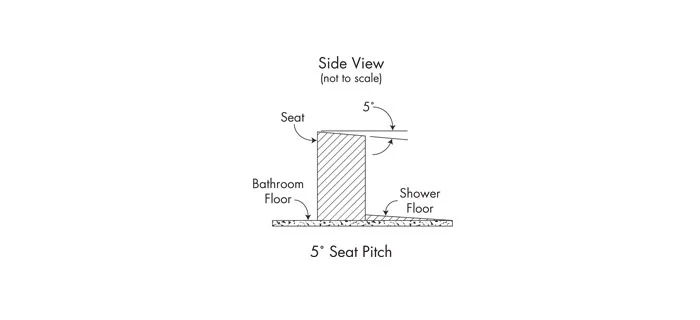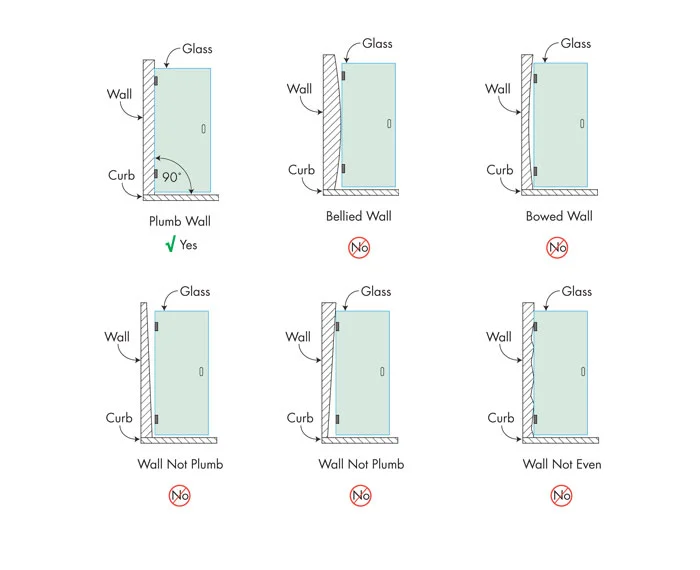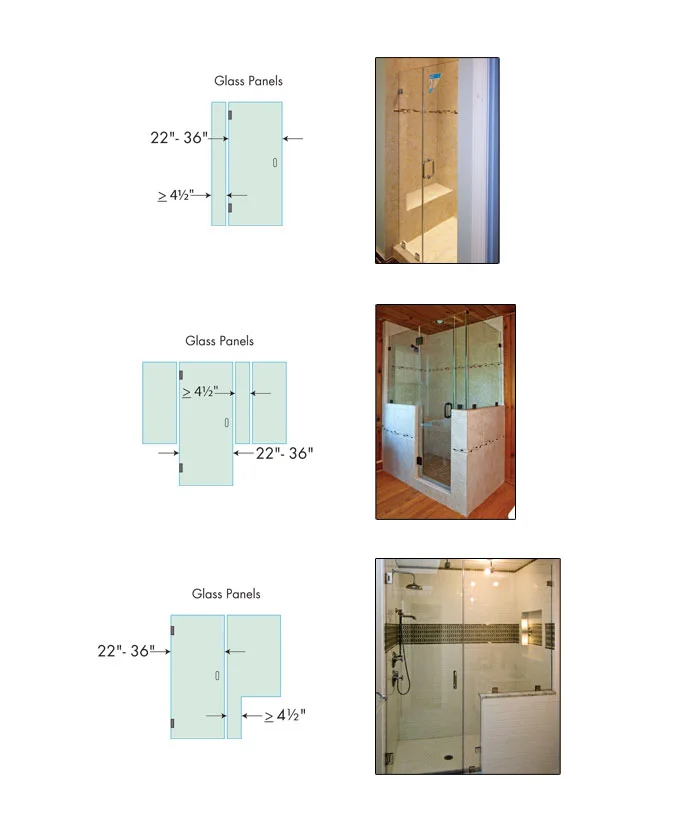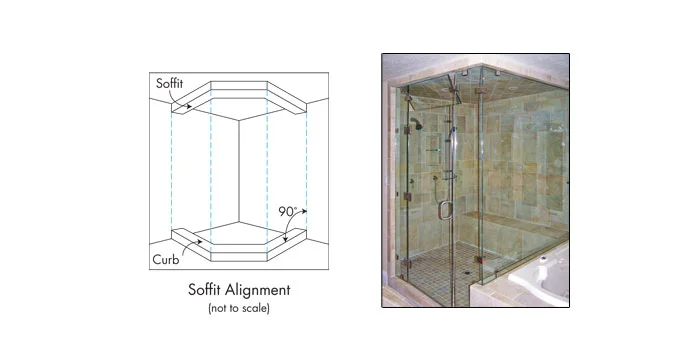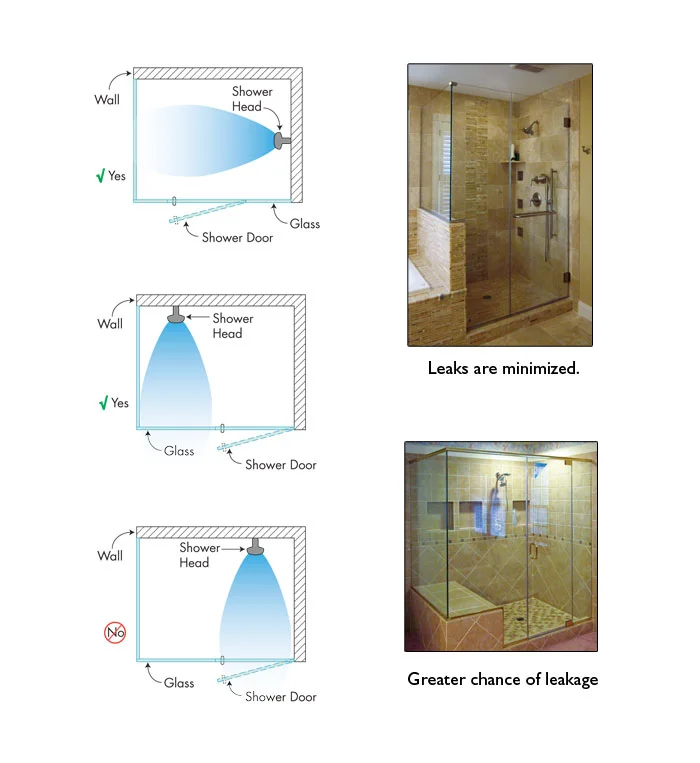 A better solution is to include a fixed panel in your design. That way, the door can align with the panel on one side, opening and closing properly with no interference. On the other side, the tile can be notched to allow the panel to line up flush against the wall.