48 Inch Round Glass Table Tops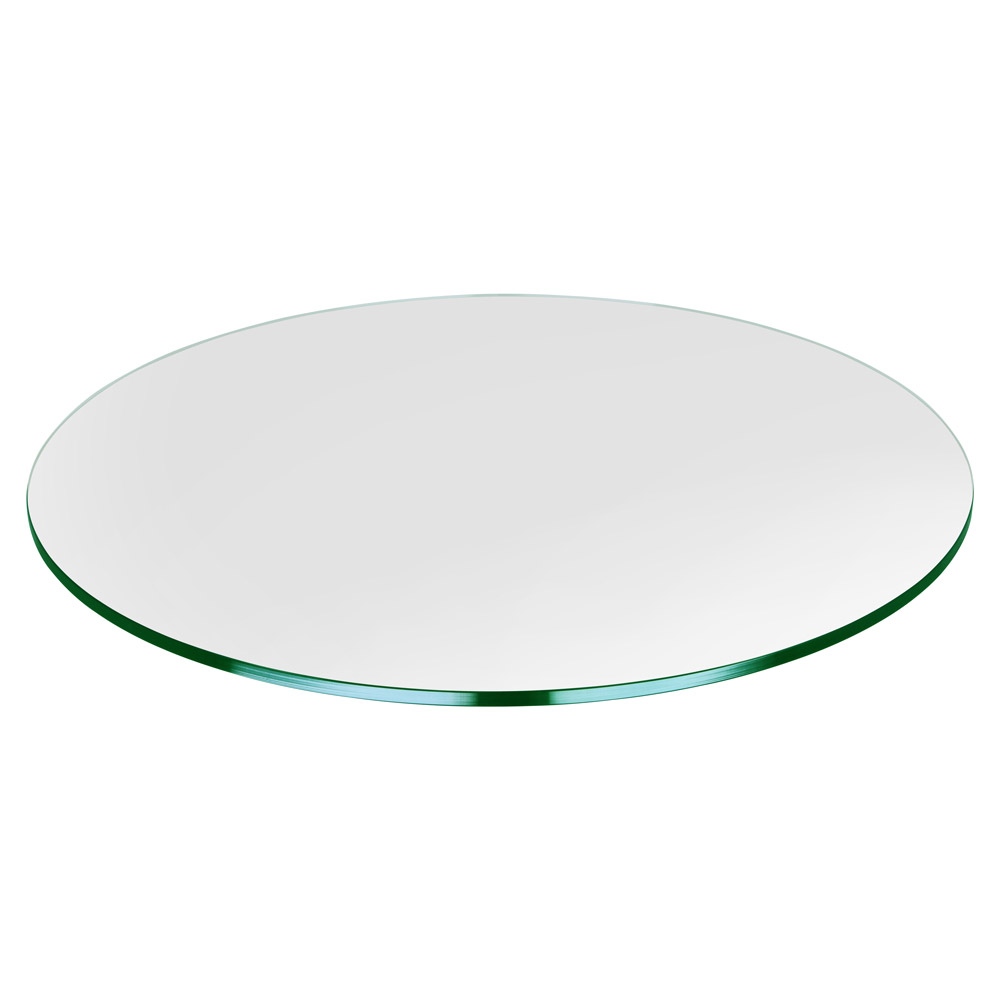 48 Inch Round Glass Table Tops
SKU:
Availability: In stock, leaves warehouse in 1-3 business days.
Don't forget your glass bumpers! >> Shop Now
---
Product Description
Our 48" round glass table tops are precision-machined in our own manufacturing facilities. We offer several common configurations of sizes, edge types and options to suit any need you have. Here are a few of the types of 48" tables we offer:
Beveled Edges - You can choose a beveled edge, which just means that the edge has been polished down along the edges so it is thinner than the rest of the table. This edge type creates a modern, sleek look.
Flat Polished Edges - This type of edge is smooth and polished. Suitable when the edges of the glass will be visible and you want a minimalistic look.
Glass Thickness - You can choose from several different thicknesses: 1/2", 1/4" and 3/8". 1/4" is suitable when you are using the glass as a table cover over a solid surface, like a desk or dining table. You may choose 1/2" or 3/8" if you are putting the glass on a pedestal (where the glass is the table top).
Tempered Glass - Tempered glass has been heat treated for extra durability and safety. If broken, tempered glass will break in to small pieces rather than dangerous shards.
Patio Table Tops - Some of our 48" glass table tops come with an umbrella hole in the center of the table, for use as a patio table top.
Specifications

| | | | | | | |
| --- | --- | --- | --- | --- | --- | --- |
| UPrice | $241.83 | $230.99 | $242.00 | $212.30 | $209.80 | $252.01 |
| | | | | | | |
| Sku | 48RD12MMFPTEM | 48RD6MMFPTEM | 48RD6MMFPTEMH | 48RD10MMPETEM | 48RD10MMFPTEM | 48RD12MMBETEM |
| Size | 48" | 48" | 48" | 48" | 48" | 48" |
| Glass Type | Clear Glass | Clear Glass | Clear Glass | Clear Glass | Clear Glass | Clear Glass |
| Glass Thickness | 1/2" | 1/4" | 1/4" | 3/8" | 3/8" | 1/2" |
| Edge Work | Flat Polish | Flat Polish | Flat Polish | Pencil Polish | Flat Polish | Beveled Polish Edge |
| Strength | Tempered | Tempered | Tempered | Tempered | Tempered | Tempered |
| Center Hole | - | None | Yes | - | - | - |
| Bevel Size | - | - | - | - | - | 1" |