28 Inch Round Glass Table Tops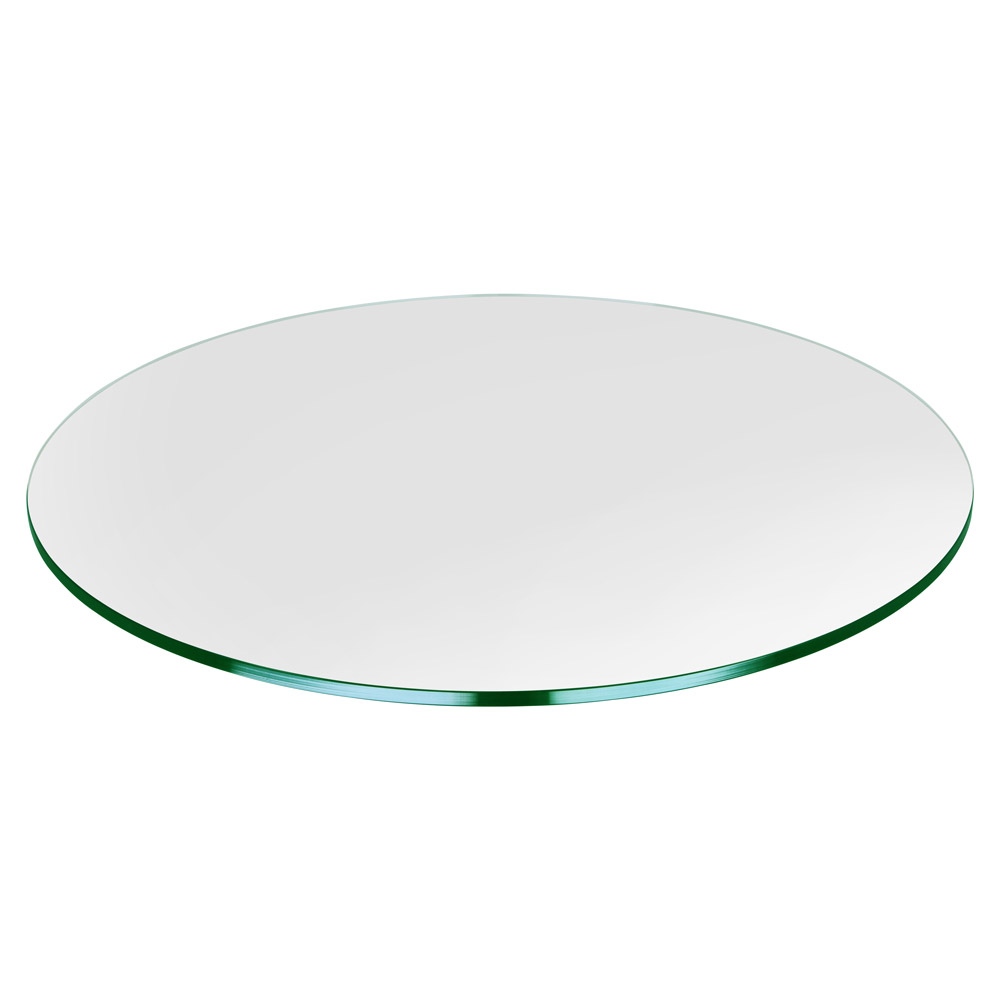 28 Inch Round Glass Table Tops
SKU:
Availability: In stock, leaves warehouse in 1-3 business days.
Don't forget your glass bumpers! >> Shop Now
---
Product Description
Versatile 28" round glass table top can be used both indoors and outdoors, both as a protective top to an existing table, or as the full glass surface of a table. Just place on a table pedestal and you have a brand new table.
Superior craftsmanship and easy to clean.
1/4" Glass Thickness - choose this if you want to use the glass as a protective surface for a solid table.
3/8" Glass Thickness is normally used to cover an existing surface such as wood, metal, etc. Or it can be placed on a pedestal to create an instant table.
1/2" Glass Thickness is normally used on a pedestal where thicker glass lends more support.
Tempered glass is a type of safety glass regularly used in applications in which standard glass could pose a potential danger. Tempered glass is four to five times stronger than standard glass and does not break into sharp large pieces when it breaks. Tempered glass is manufactured through a process of extreme heating and rapid cooling, making it harder than normal glass.
Pencil Polished: In this application the edges of the glass are cut and polished in an angle to produce a certain "look". This is normally used in places where the glass is a focal point in the room.
Flat Polish Edge: In this application the edges of the glass have been polished to a smooth shiny finish. Choose a flat polish when the edges of your glass are visible and you prefer a minimalistic look.
Beveled Polish Edges: In this application the edges are polished so they are thinner towards the edges for a beautiful, traditional look.
Luxury Ogee Edge - Beautiful polished ogee glass edges are considered a sleek yet fancy modern design for all types of glass tables. This dual arched edge has a soft and smooth finish that is especially popular with kitchen tables, bedroom tables and with frameless outdoor patio furniture.
Specifications

| | | | |
| --- | --- | --- | --- |
| UPrice | $100.07 | $112.52 | $113.91 |
| | | | |
| Sku | 28RD6MMFPTEM | 28RD10MMPETEM | 28RD12MMBETEM |
| Size | 28" | 28" | 28" |
| Glass Type | Clear Glass | Clear Glass | Clear Glass |
| Glass Thickness | 1/4" | 3/8" | 1/2" |
| Edge Work | Flat Polish | Pencil Polish | Beveled Polish Edge |
| Strength | Tempered | Tempered | Tempered |
| Bevel Size | - | - | 1" |
Reviews and Q&A