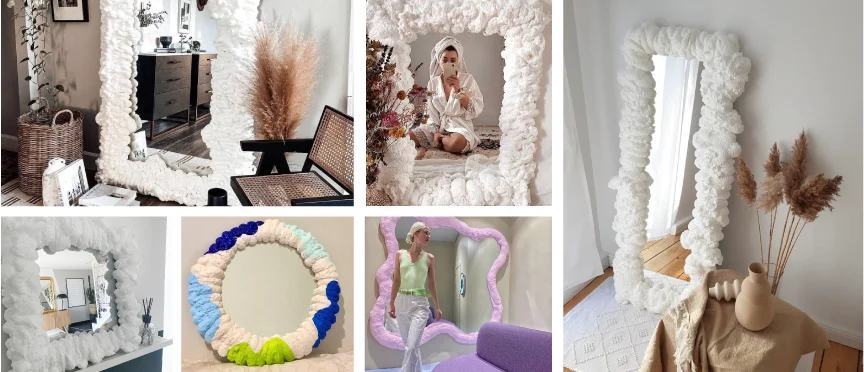 Summer DIY Trend - Foam Mirrors
Upscale your home decor with this quick and easy foam mirror DIY project. With only a couple materials create a cloud like foam mirror decoration that will create a wow factor in your home.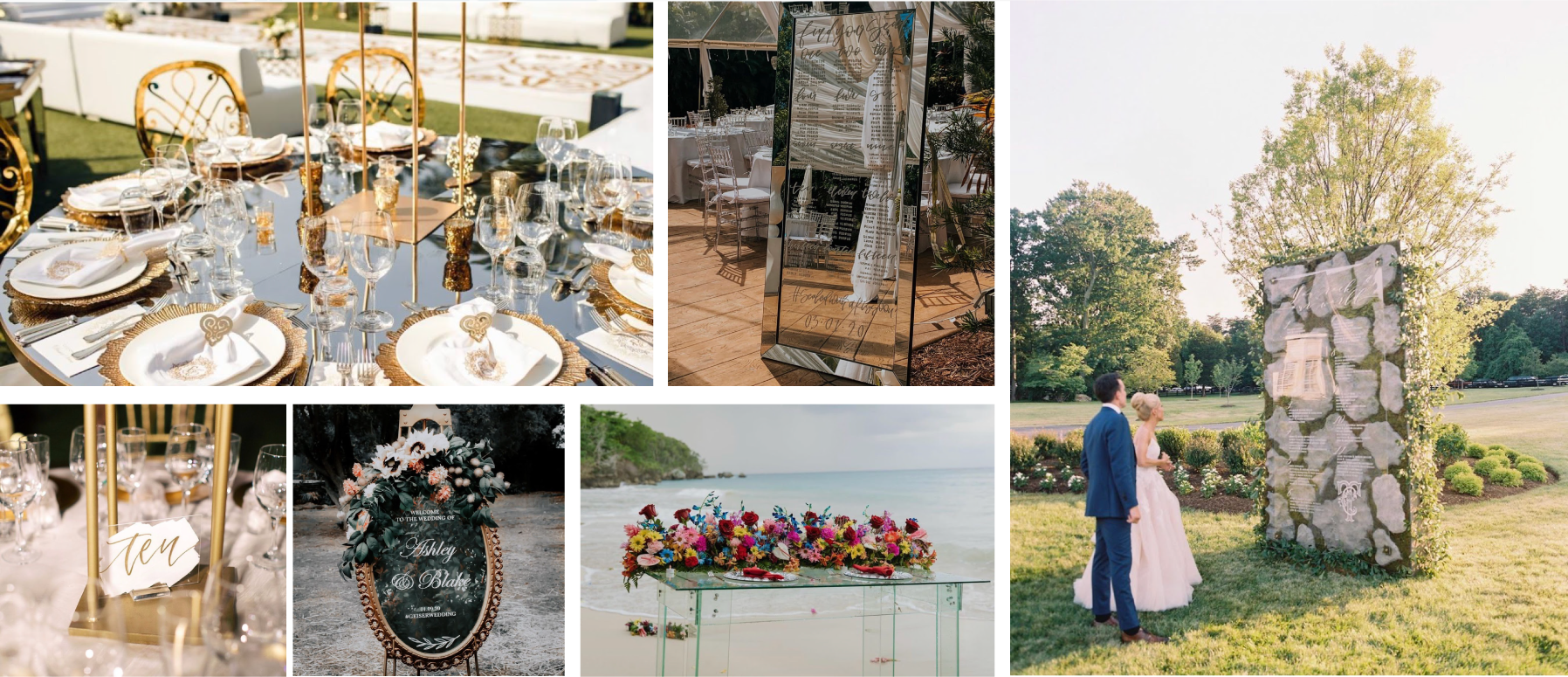 Glass & Mirror Wedding Decor Ideas That Will Make Your Guest Say WOW
Glass and mirror wedding decor ideas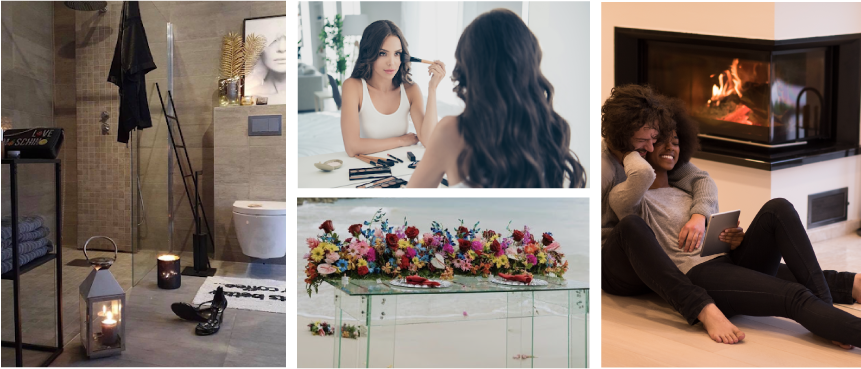 Glass & Mirror Valentines Day Gifts You Don't Want To Miss
Thinking about an original gift? Why not DIY with glass and mirrors this year. From vanity mirrors to romantic candle light dinner. We have gathered some great ideas for you.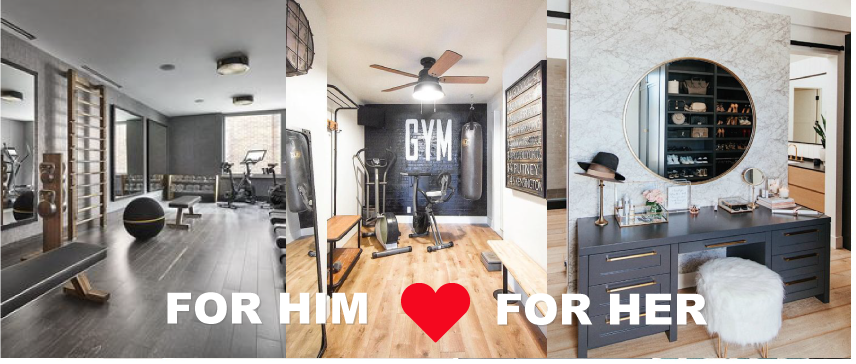 The Best Valentine's Day Gift for Him and Her 2021
Great Gift Ideas Made of Glass FOR HER Craft a Custom Makeup Vanity / Glam Room for Her It's 2021, so why not treat your queen with something extravagant on Valentine's Day? Chocolate, flowers, jewelry are standard but how about something special like a custom built make-up vanity / glam ...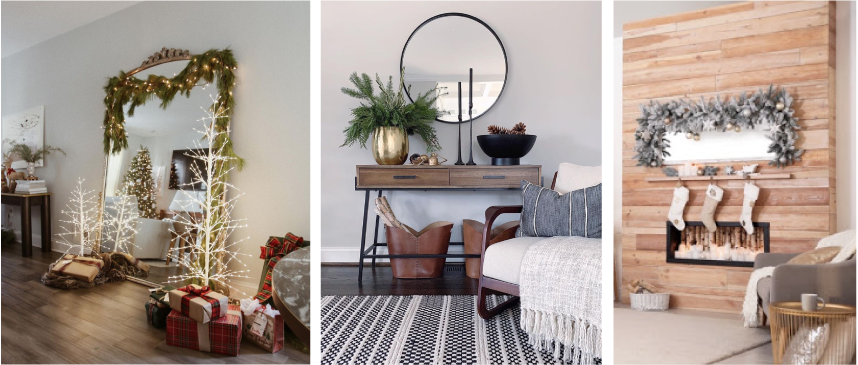 How To Decorate Your Home With Glass & Mirrors This Holiday Season
Glass and mirrors can make festive gifts and décor for the holidays! Look at the ideas within to enchant your home for the holidays with contemporary glass and mirror looks.
The Best DIY Halloween Mirrors 2020
The Spooky Mirrors - This mirror DIY project is so quick and easy. All you need is packing tape, a black and white image, and a bowl of water to create a sticker in order to print any image of your imagination onto a mirror. By Shannon Schmidt - Watch ...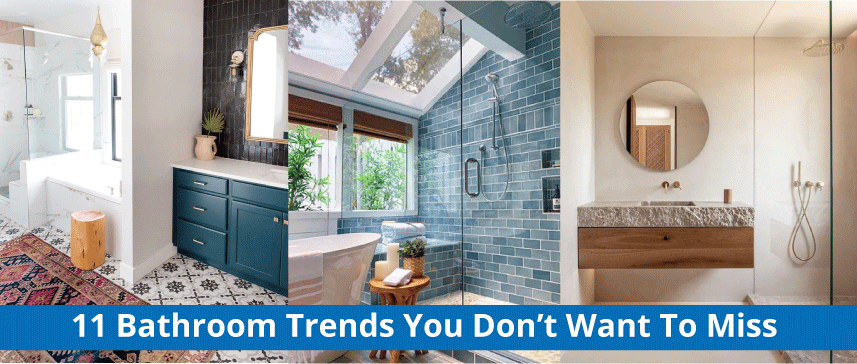 11 Baths We Love - 2020 Roundup
Marble tiles are a great way to evoke an elegant black and white color palette to your bath. You can add marble to the walls, floors, or vanity of your bath for this effect. To keep a consistent modern look, consider a clear or tinted glass shower ...

5 Reasons to Invest in a MiraSafe Gym Mirror vs. Standard Gym Mirrors
You probably think 'Is there really a difference' and I will tell you 'Yes, there is'. Let's break this down really quick: Gym mirrors in most fitness / dance studios are always leaning a bit forward at the top. It's an illusion to make you feel fitter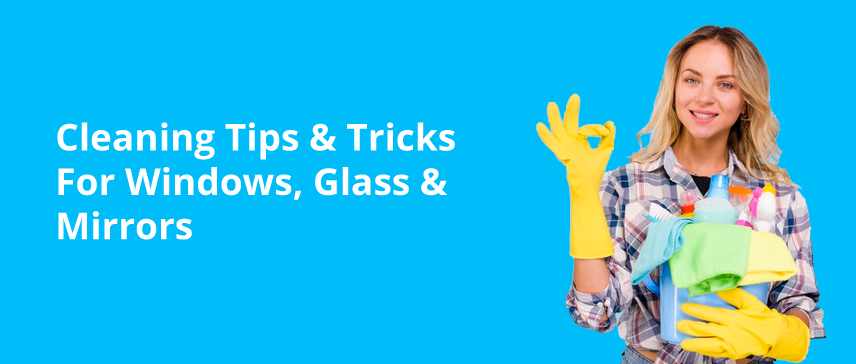 How To Clean Windows, Glass and Mirrors Quick & Easy Like a Pro
Quick and Easy Cleaning Tips and Tricks For Windows, Glass and Mirrors. Clean Like a Pro!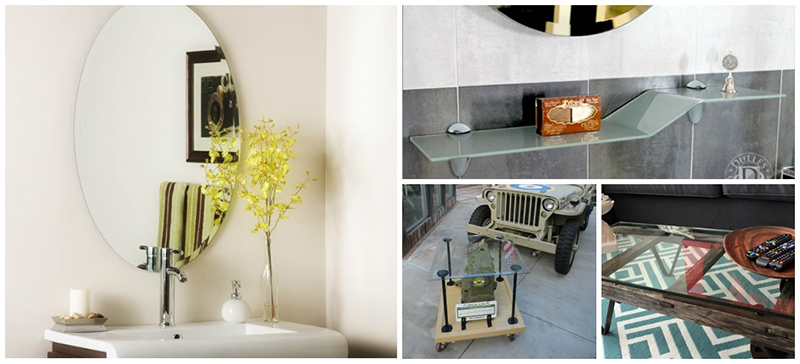 Glass & Mirrors: Valentine's Day Gifts You Haven't Considered (Yet!)
Flowers. Candy. Even jewelry has "been done" when it comes to Valentine's day gifts. How can you add some sparkle and bling without diamonds? We've got you covered with a list of unique and interesting gifts that you may not have considered...yet! Put a (Glass) Top On It Ok folks, ...