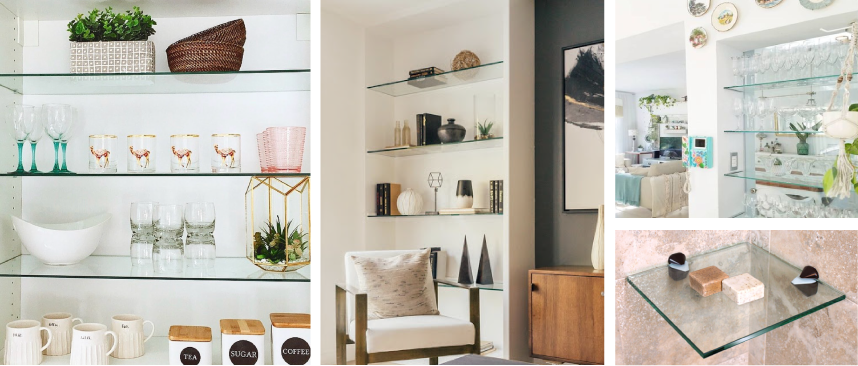 10 Home Decor Themes To Style With Glass Shelves
10 Inspiring Home Decor Glass Shelving Trends You'll Be Tempted to Try in 2021. From Glassware Displays to Plants Galore, You'll be Amazed To See What Is In on The Glass Shelf Design Front This Year.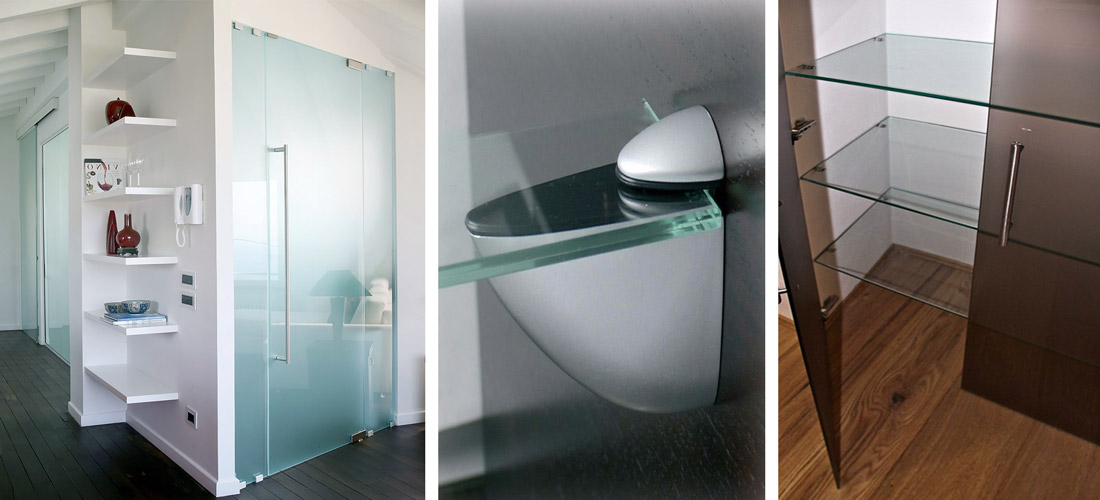 DIY Closet Door
A DIY closet door with custom glass shelves for closet storage is one way to makeover your room in a short period of time. The closet is one area that can over time become neglected and disorganized. Many closets are often overlooked in terms of design & decor. Today, we'll ...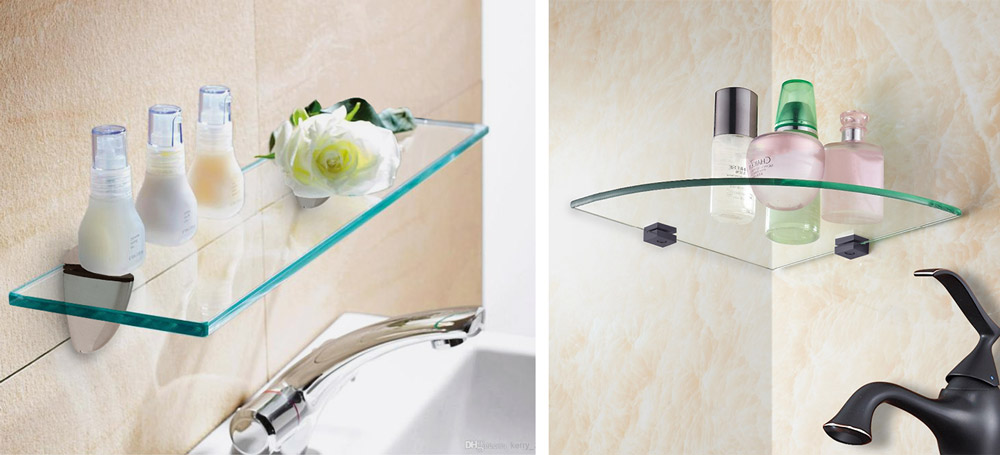 Increase Bathroom Space With Glass Shelves
Corner Tempered Glass Shelf Adds Space To Counterless Sinks Increase bathroom space with glass shelves for vertical wall and corner storage. Taking back your bathroom space can be a daunting process to even contemplate. We have a simple suggestion to make the process easy. You can put custom tempered glass ...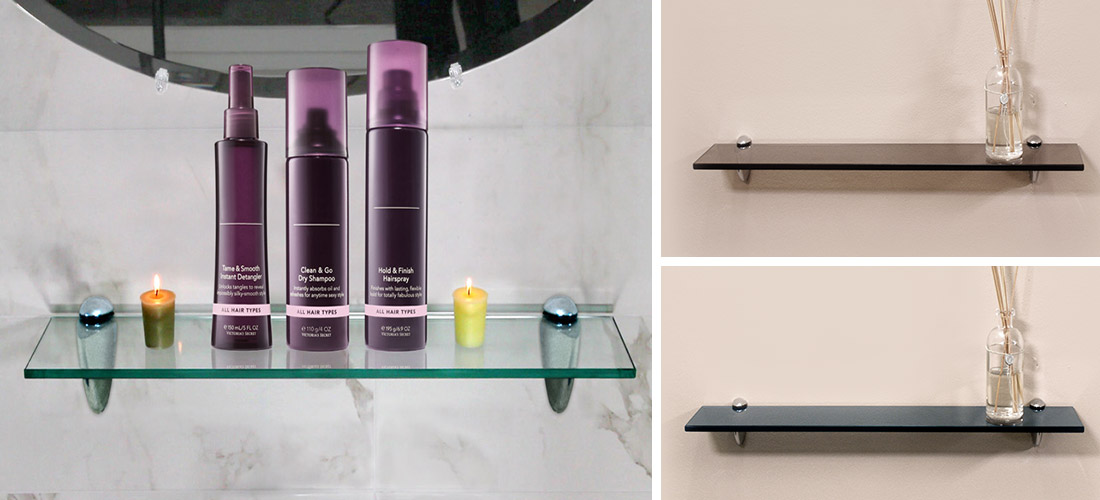 Glass Shelves 50% OFF
Get Organized With Tempered Glass Shelves | Glass Shelves Sale Are you late on your Spring cleaning? No problem! Get organized with our glass shelves sale! For a limited time, Fiora Floating Glass Shelves are on sale for more than 50% off! These rectangular shelves will help you declutter and ...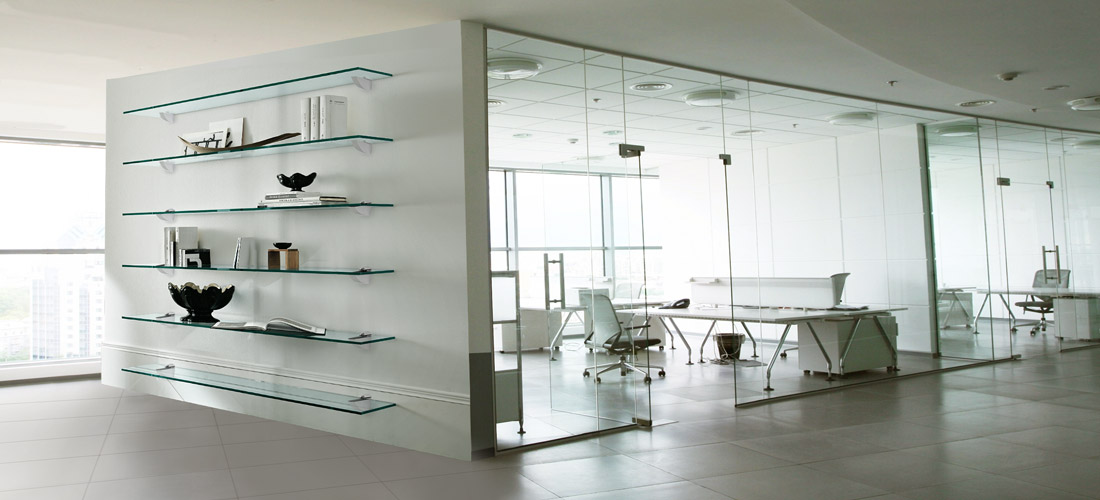 Organize Your Office Shelving
Office shelving can be customized to fit any space or wall. Customize office glass shelves by size, shape, hardware and tint. Glass shelves will refresh your office space and help you get more organized at the same time. Working in an organized vs. a disorganized office is frequently the difference ...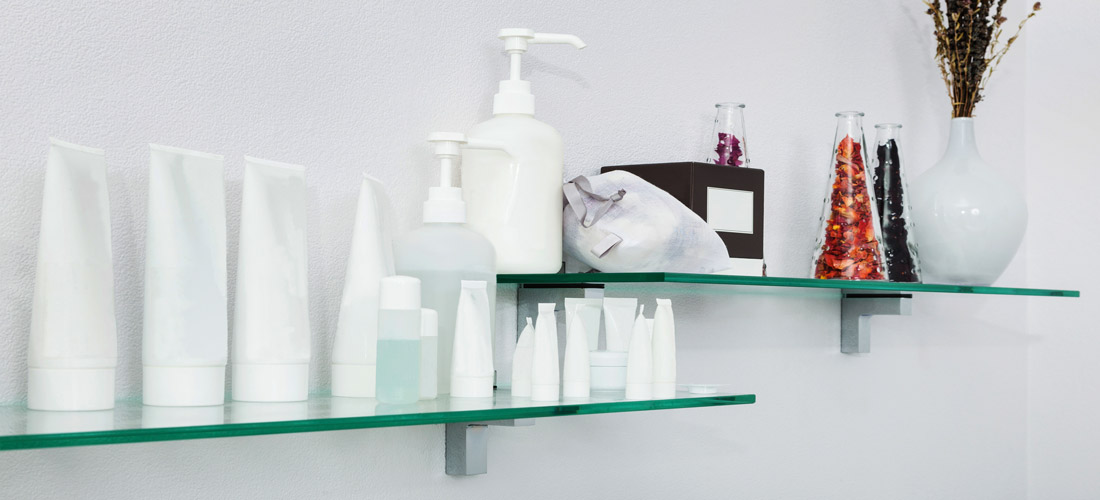 How to Organize Your Home Using Glass Shelves
How To Organize Your Home Find out how to organize your home with glass shelves this Spring 2017. Home storage and organization is always a top New Year's resolution as well as a personal goal. Many strive to be organized to increase productivity and reduce unnecessary stress. Whether you want ...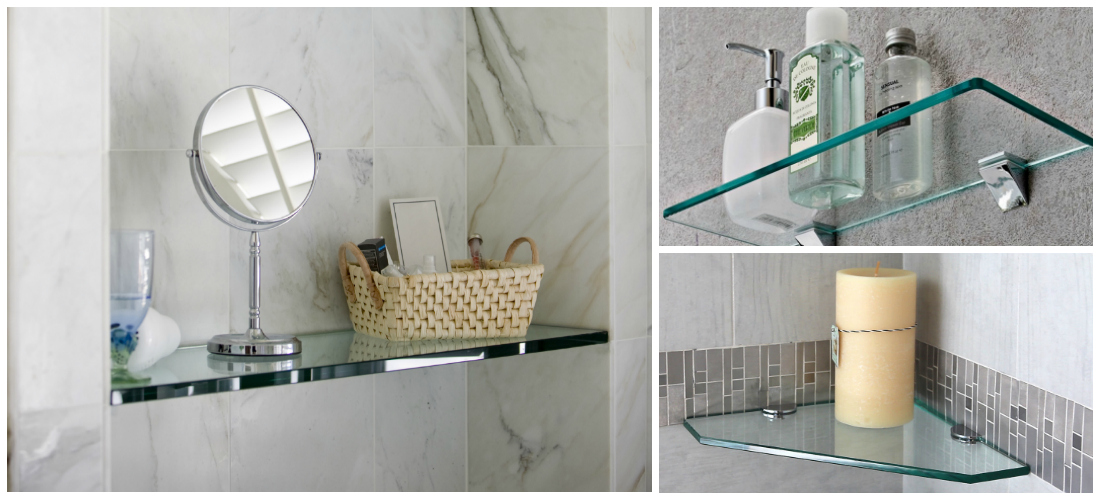 Glass Shelves for Bathrooms
What's one thing a bathroom can never have too much of? Storage. The possibilities are endless for creating spaces for all of your things, while still making them look neat. But where do you start? Floating glass shelves offer an airy, elegant answer to the question of bathroom storage. Maximize ...
DIY Tip: Glass Shelf Kits
Glass shelf kits are a quick and easy solution for a wide variety of problems. Is your space too small for a classic bookcase? Are your knickknacks gathering dust in a long-forgotten corner? Tired of a dark and gloomy storage space? A glass shelf kit can address and alleviate these ...
DIY Tip: The Combined Shelf Support and Mirror Clip
Combined Shelf Support and Mirror Clip for installing mirrors and shelves simultaneously What is one of the best things about Glass Shelf brackets ? It is so easy to assemble! Involving just a one-piece shelf support and two upper and lower clips, the mirror and shelf combination can be installed...