Reflections

- DIY Projects
Table Covers: Getting the Right Glass
Placing an online order for a customized glass table top can be a scary prospect. It's something you want right the first time. You're in luck! We can help. What is a Glass Table Cover? Awesome re-purposed antique cart with a table cover. A table cover is simply a piece ...
---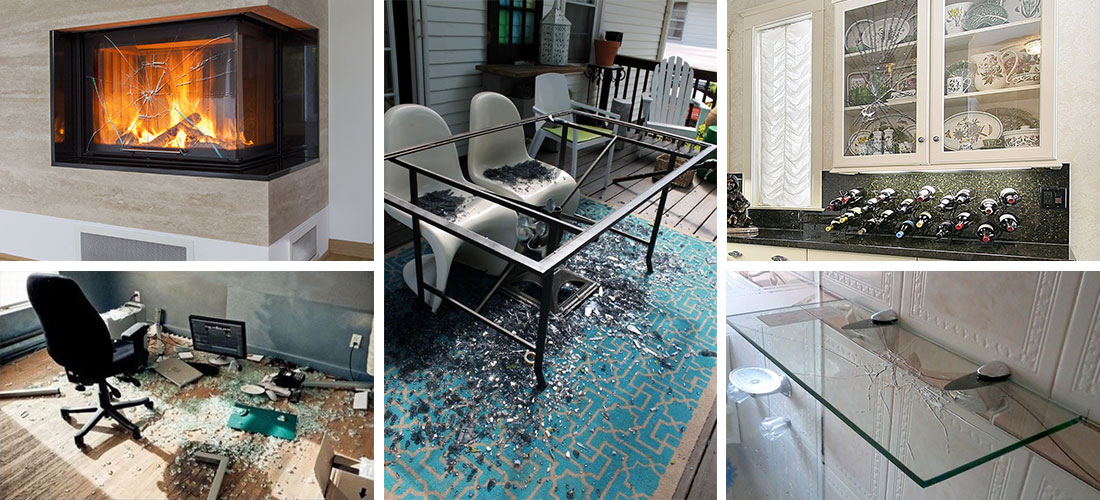 Five Broken Glass Items You Thought You Couldn't Fix Yourself (But You Can!)
Accidents happen, and glass breaks. If you're like me, you never even knew that you could fix some broke glass items yourself. For those of us who don't fall into the "handy" category, it's often easier to do one of the following: let it sit around broken; throw the item ...
---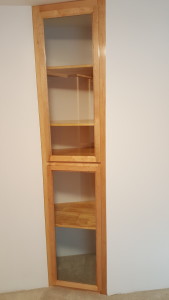 DIY Spotlight: A Place for Everything
A custom closet featuring custom-cut glass from Dulles Glass & Mirror. Closet Storage Ideas Get creative with closet storage ideas. Sometimes, you need a personalized closet to meet your needs. If you want to customize your closet with glass shelves or custom cabinet glass , visit Dulles Glass and Mirror. ...
---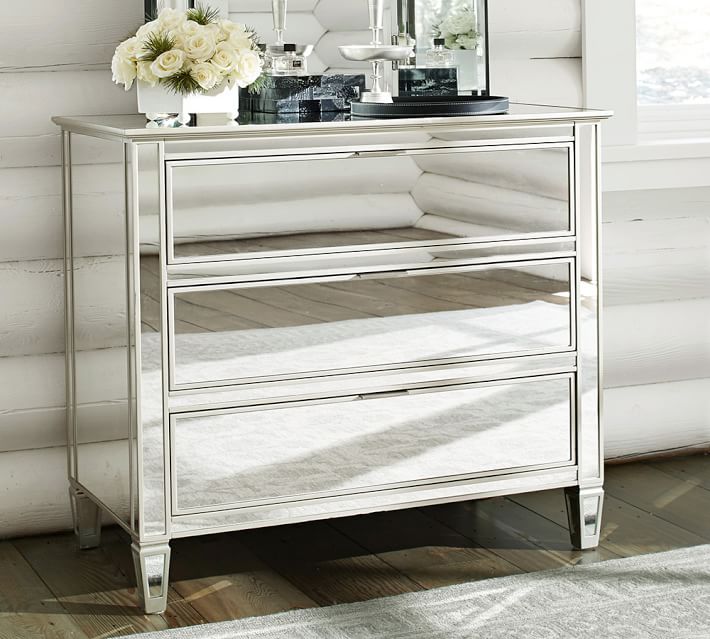 Mirrored Nightstand: DIY Roundup
Crafters, woodworkers, restoration gurus: we challenge you. The mirrored nightstand is a hot item right now, but it's not priced for those of us with a modest budget. Take for example the one shown above. This little dresser from Pottery Barn is going to cost you close to a cool ...
---
Beveled Mirror on Antique Buffet
That antique furniture with missing glass or mirrors doesn't have to sit in a garage or attic gathering dust! Just ask Mark Piotrowski of Charles Town, WV. He recently restored a 100-year-old buffet by replacing a the broken beveled mirror with a brand-new one. Using our pick-up feature for customers ...
---
Featured Designer: Misty Nelson of Frosted Events
Misty Nelson's DIY Christmas Gifts Need ideas for DIY Christmas gifts? We've partnered with Misty Nelson, Stylist + Designer of the blog Frosted Events . Misty is a busy mom who has fantastic party-planning, crafting, and design skills. When she's not chasing after her almost-two-year-old, she's figuring out new and ...
---
DIY Project: Custom Steel Table with Round Glass Table Tops
Round Glass Table Tops | Glass Cut To Order Check out this customer submission from Luke Sawyer of Stow, OH. "I made this table out of steel, using a MIG welder, a vice, and my imagination," says Luke. We just provided the round glass table tops to complete the project. ...
---
Customer Project: Custom Cut Glass Table Cover
Our customer, Dora Martin Ramos of New York, recently purchased a custom glass table cover to protect her dining room table. It looks great, and she couldn't be more pleased with the results. "Still one of the best things we ever did," she says, noting that the glass showcases the ...
---
DIY Project: Antique Dolly With Glass Top
DIY Rustic Coffee Table Turn an old coffee table or end table into a work of art.We love to see what our customers have made using our glass or mirror products! Each time, we're amazed at the creativity, hard work, and innovation. Here is a user submission showing off her ...
---
DIY Project: Custom Icebox Cabinet
Customer Submission: Custom Icebox Cabinet with Dulles Glass and Mirror Glass [PHOTOS] Thanks to our customer Nolan, for sending us these great pictures of his unique, one-of-a-kind custom icebox cabinet. We love what he did with the glass and amazing woodwork. And he was kind enough to allow us to ...
---