Reflections

- A blog by Dulles Glass & Mirror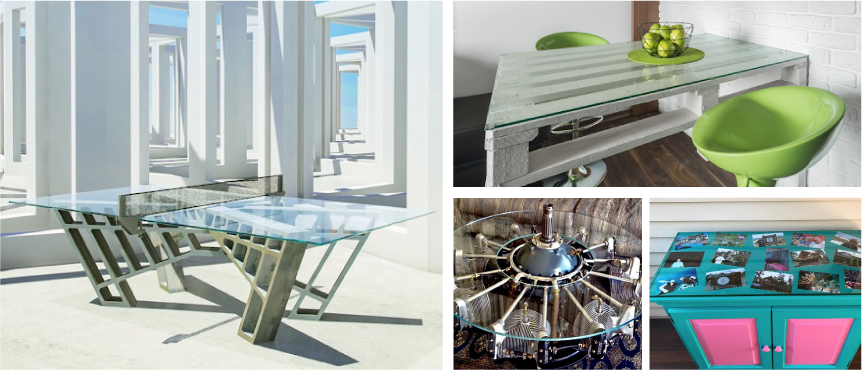 10 Ways to DIY Unique Glass Tables
Enjoy a collection of beautifully created glass tables ranging from concrete dining tables to stone or wooden based side tables.
---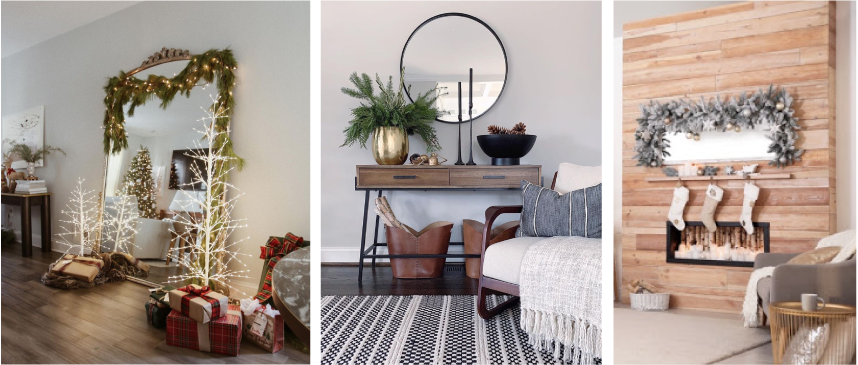 How To Decorate Your Home With Glass & Mirrors This Holiday Season
Glass and mirrors can make festive gifts and décor for the holidays! Look at the ideas within to enchant your home for the holidays with contemporary glass and mirror looks.
---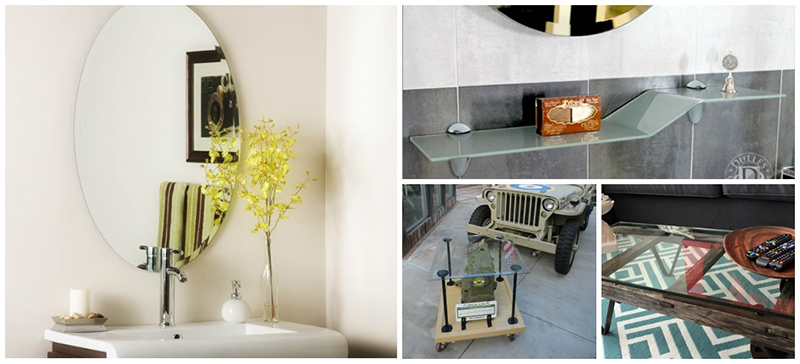 Glass & Mirrors: Valentine's Day Gifts You Haven't Considered (Yet!)
Flowers. Candy. Even jewelry has "been done" when it comes to Valentine's day gifts. How can you add some sparkle and bling without diamonds? We've got you covered with a list of unique and interesting gifts that you may not have considered...yet! Put a (Glass) Top On It Ok folks, ...
---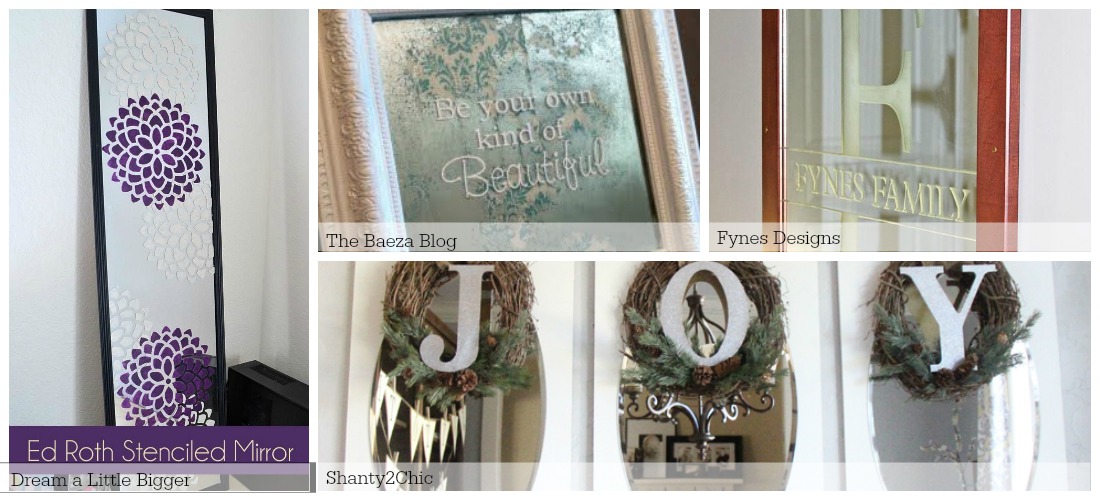 DIY Holiday Gifts to Make and Give!
DIY holiday gifts? Nothing says love like a high-quality, hand-made gift. We've rounded up several DIY glass and mirror crafts that would be great to make and give this holiday season. **Author's note: Many home crafters also focus on being very frugal with craft supplies. In our mind, if we're ...
---
Our Top Five Blog Posts of All Time
What did our customers want to know about glass and mirrors over the years? Plenty, it turns out! We've gone back through the archives to see what our top blog posts of all time were, and we're a little shocked! Popular topics have included creating a dance studio at home, ...
---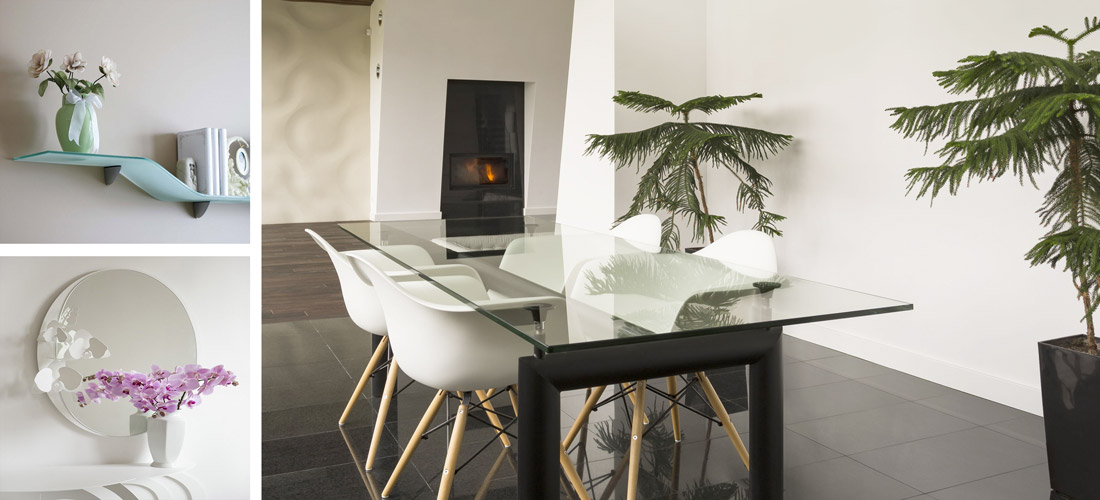 Do It Yourself Gifts For Mom
Mother's Day is right around the corner: Sunday, May 13, 2018. Have you found the perfect gift for your mom (or special lady in your life)? If not, these do it yourself gifts for mom will last for years to come. We'll show you what some of our customers have ...
---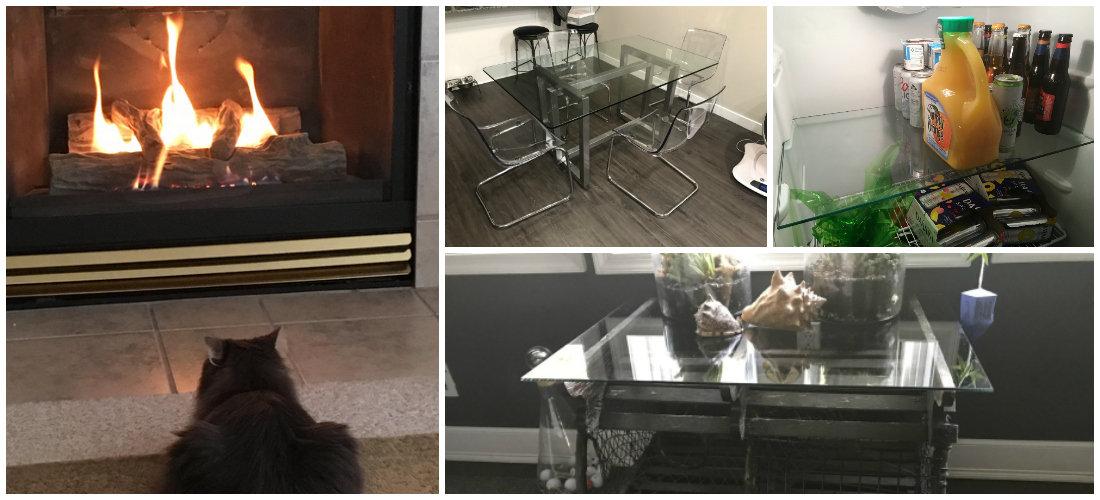 DIY Glass and Mirror Projects: Customer Roundup January 2018
What have our customers been up to? A LOT! They've been DIY-ing, fixing those broken things, and creating some pretty awesome-looking projects with glass and mirror. In this week's roundup, our customers tackled: replacing fireplace glass, a broken fridge shelf, an awesome DIY project that needed a glass table top, ...
---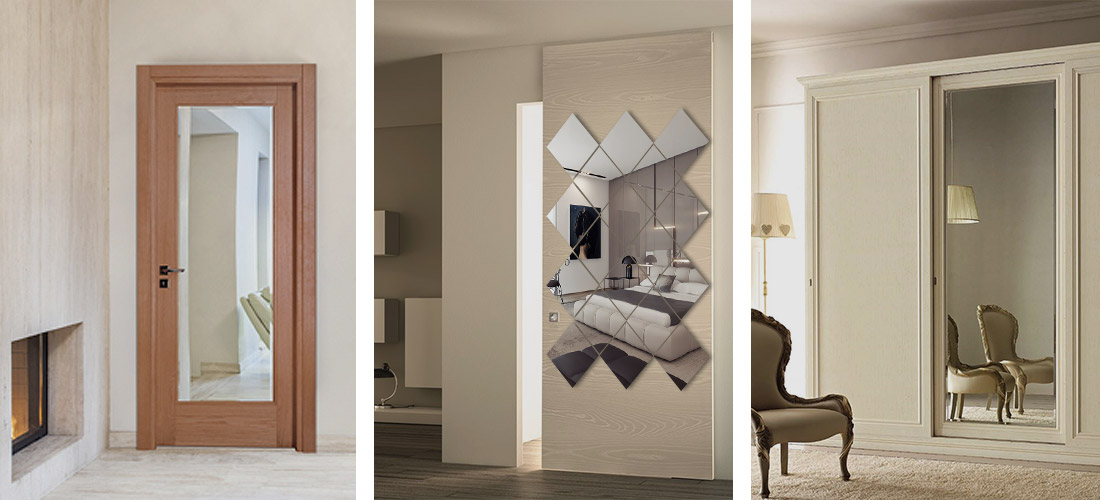 Mirrors For Closets, Armoires And Doors
Shop Custom Cut Mirrors & Glass After staining their barnyard closet door, our customer created a DIY mirrored closet door with a frameless closet mirror that was cut to their specifications. The mirrored closet door makeover required mirror clips on the top, bottom, and sides to fasten the mirror in ...
---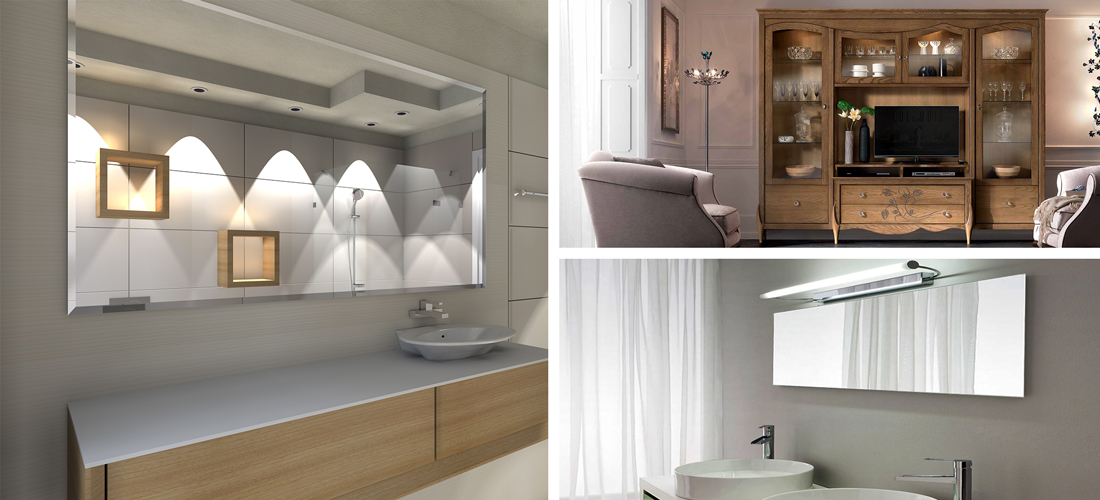 Custom Frameless Mirror And Glass
Dulles Glass & Mirror has a wide assortment of custom frameless mirrors for your bathroom or for replacement mirrors. If you need ideas on customizing your mirror or you need a specific size for mirror replacement, you've come to the right place. Often times, our customers have the best ideas ...
---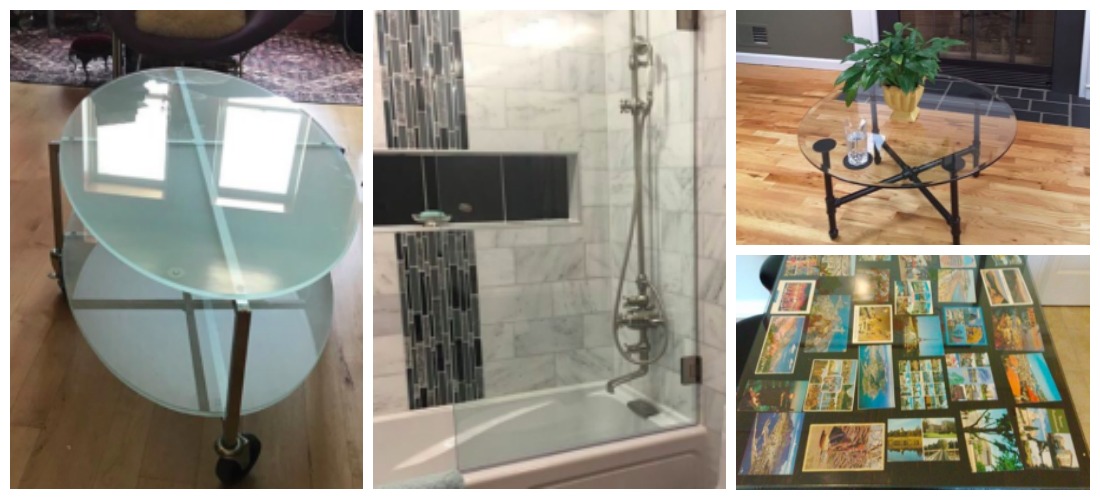 Custom Glass DIY Projects
Custom Glass Table Cover For Displaying Collectibles We love to showcase our customers' DIY projects. From vintage revival to furniture rehab, our customers are a creative bunch, especially when it comes to custom glass. Here are some of our latest favorite DIY items and home remodeling projects using our custom ...
---