Reflections

- Bathroom Decor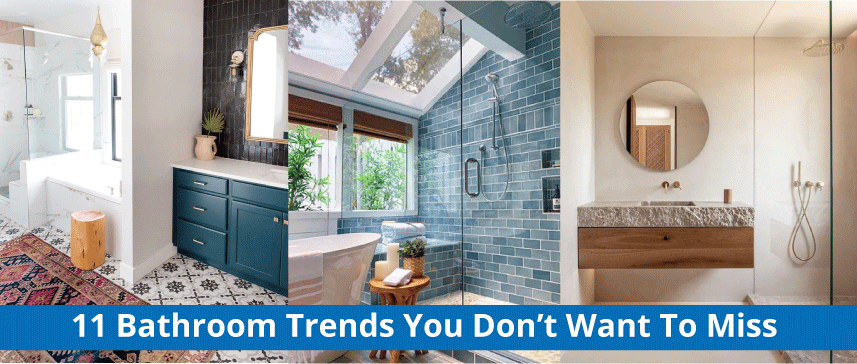 11 Baths We Love - 2020 Roundup
Marble tiles are a great way to evoke an elegant black and white color palette to your bath. You can add marble to the walls, floors, or vanity of your bath for this effect. To keep a consistent modern look, consider a clear or tinted glass shower ...
---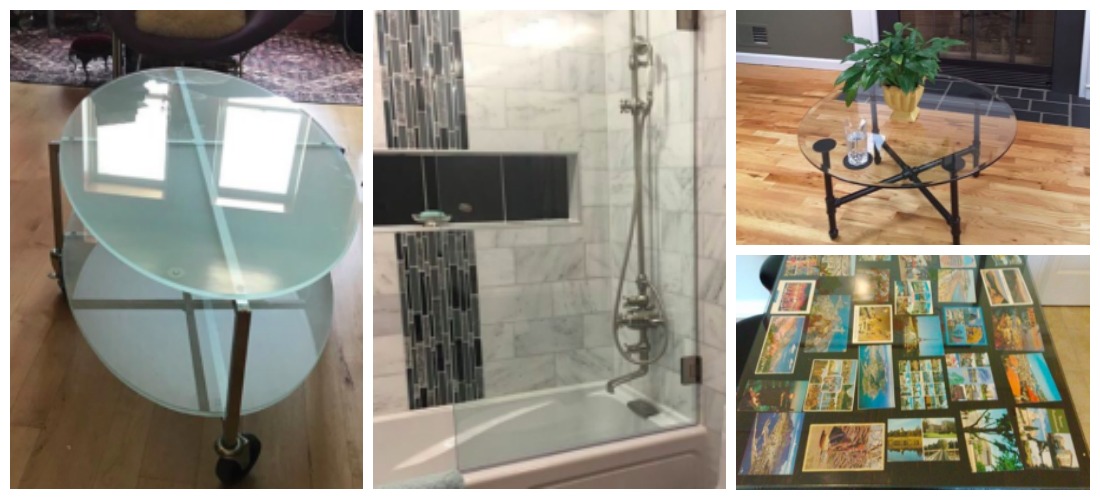 Custom Glass DIY Projects
Custom Glass Table Cover For Displaying Collectibles We love to showcase our customers' DIY projects. From vintage revival to furniture rehab, our customers are a creative bunch, especially when it comes to custom glass. Here are some of our latest favorite DIY items and home remodeling projects using our custom ...
---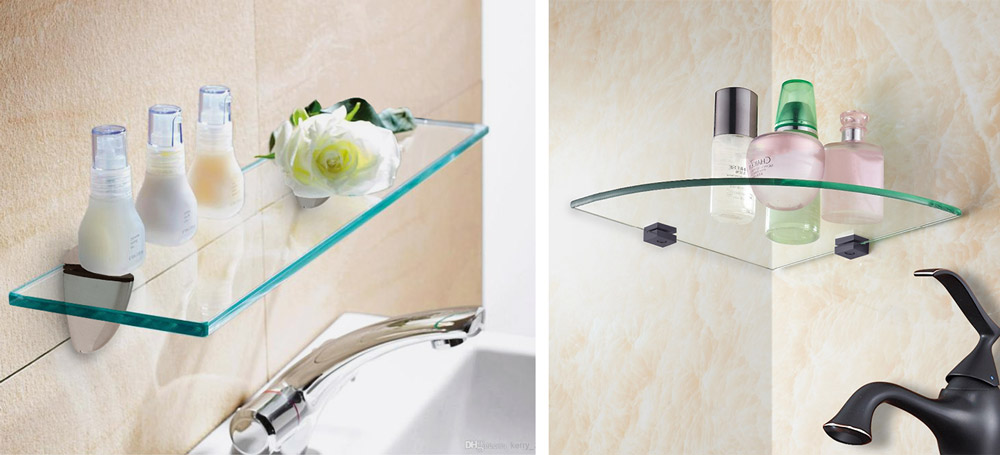 Increase Bathroom Space With Glass Shelves
Corner Tempered Glass Shelf Adds Space To Counterless Sinks Increase bathroom space with glass shelves for vertical wall and corner storage. Taking back your bathroom space can be a daunting process to even contemplate. We have a simple suggestion to make the process easy. You can put custom tempered glass ...
---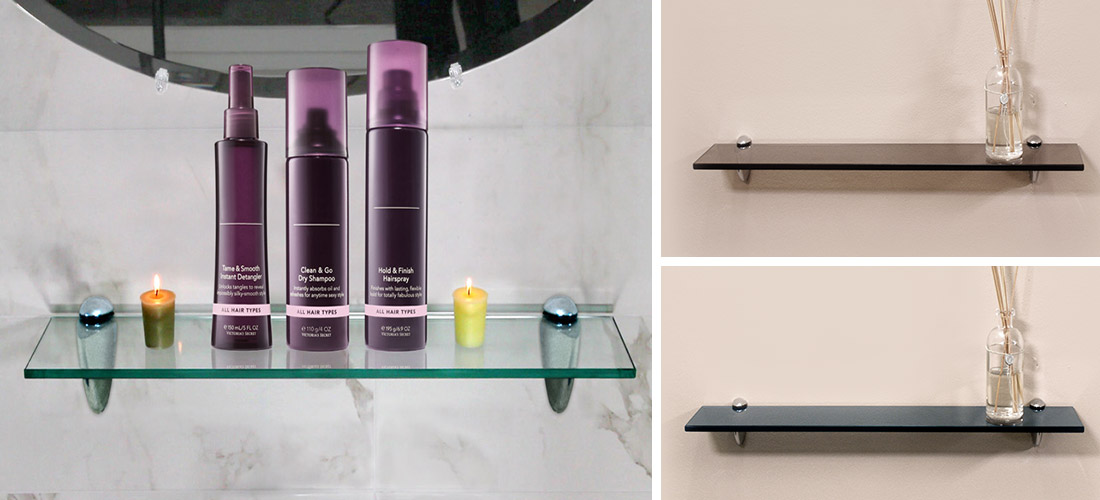 Get Organized With Tempered Glass Shelves
Get Organized With Tempered Glass Shelves | Glass Shelves Sale Are you late on your Spring cleaning? No problem! Get organized with our glass shelves sale! For a limited time, Fiora Floating Glass Shelves are on sale for more than 50% off! These rectangular shelves will help you declutter and ...
---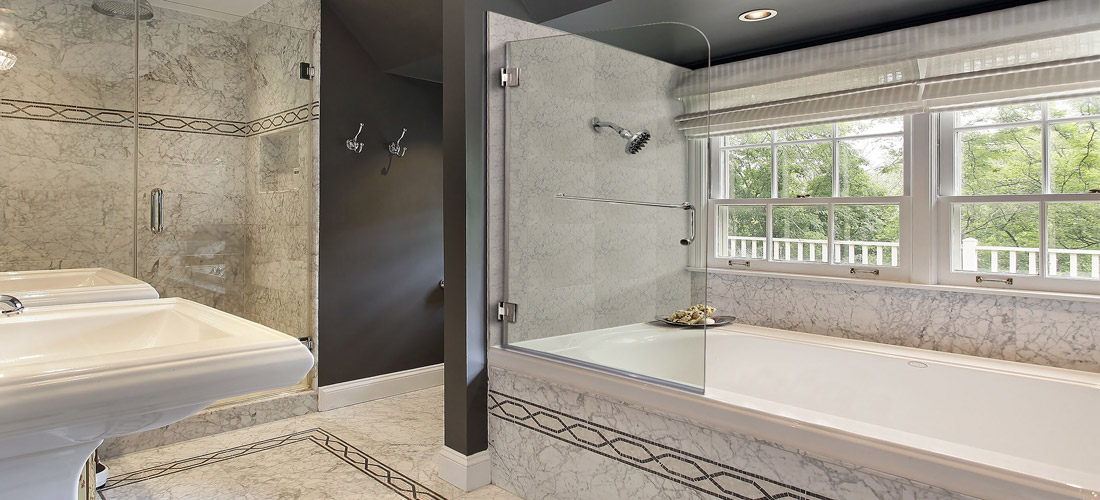 Buying Shower Glass Panels Online
Buying Shower Glass Panels Online Did you know that frameless shower doors and frameless bathtub doors can be purchased online? In just a few simple steps, you can update the look of your bathroom without having to visit a hardware store. And, it's fast: on average, it should take only ...
---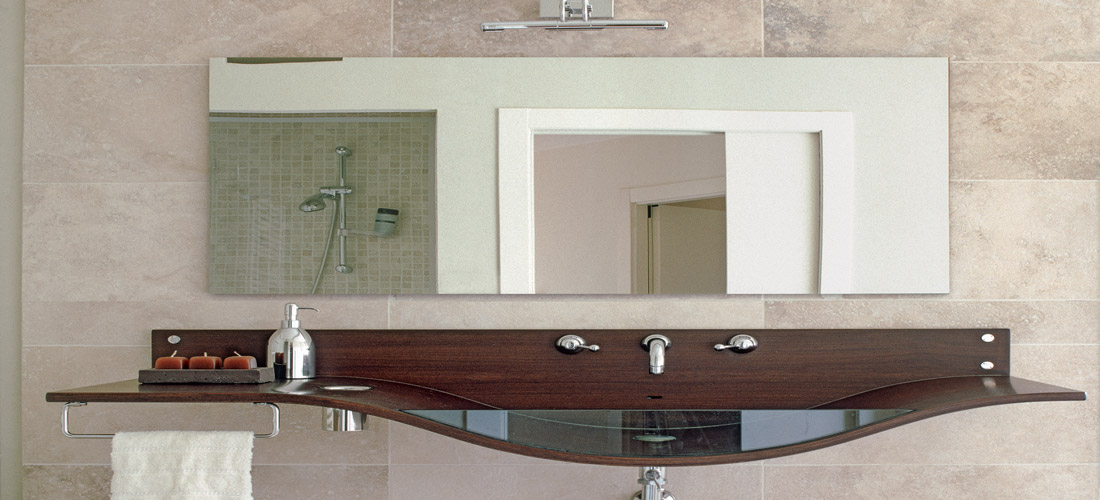 How to Install a Frameless Wall-Sized Mirror
Frameless wall sized mirrors are attractive, modern and easy to install. With the right preparation and equipment, you can easily install it yourself. Once your beautiful custom mirror arrives from Dulles Glass & Mirror, you just need to do a few things to get started. First, unpack your mirror from ...
---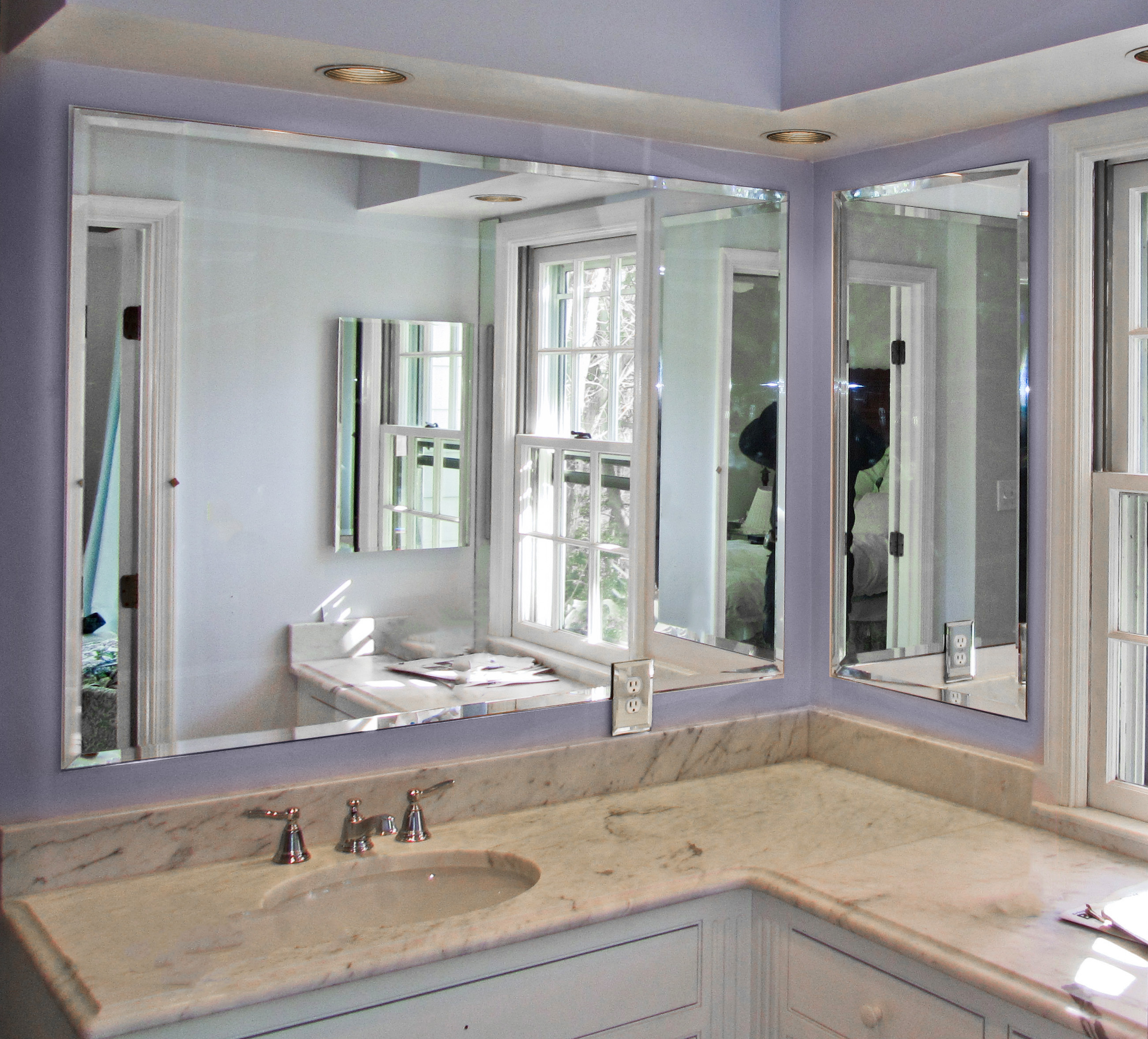 Corner Shelves & Mirrors for Corner Sinks
Enhancing Your Corner Sink With Corner Shelves And Mirrors You may have heard that older homes have more character. With character comes quirks and sometimes functional obsolescence, which is when your home contains outdated design features, like corner sinks. While corner sinks were meant to save space in narrow rooms, ...
---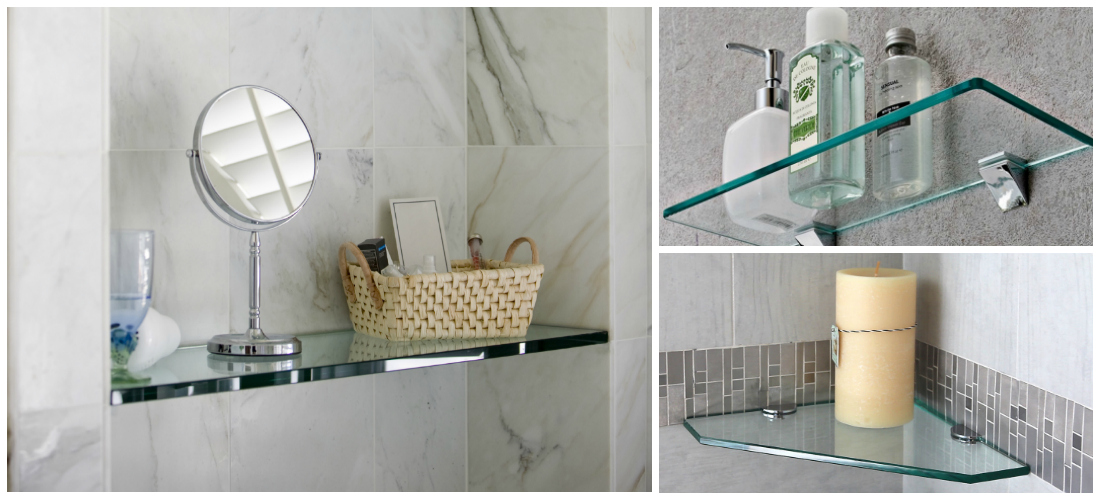 Glass Shelves for Bathrooms
What's one thing a bathroom can never have too much of? Storage. The possibilities are endless for creating spaces for all of your things, while still making them look neat. But where do you start? Floating glass shelves offer an airy, elegant answer to the question of bathroom storage. Maximize ...
---
DIY Tip: Glass Shelf Kits
Glass shelf kits are a quick and easy solution for a wide variety of problems. Is your space too small for a classic bookcase? Are your knickknacks gathering dust in a long-forgotten corner? Tired of a dark and gloomy storage space? A glass shelf kit can address and alleviate these ...
---