Patio Replacement Glass
---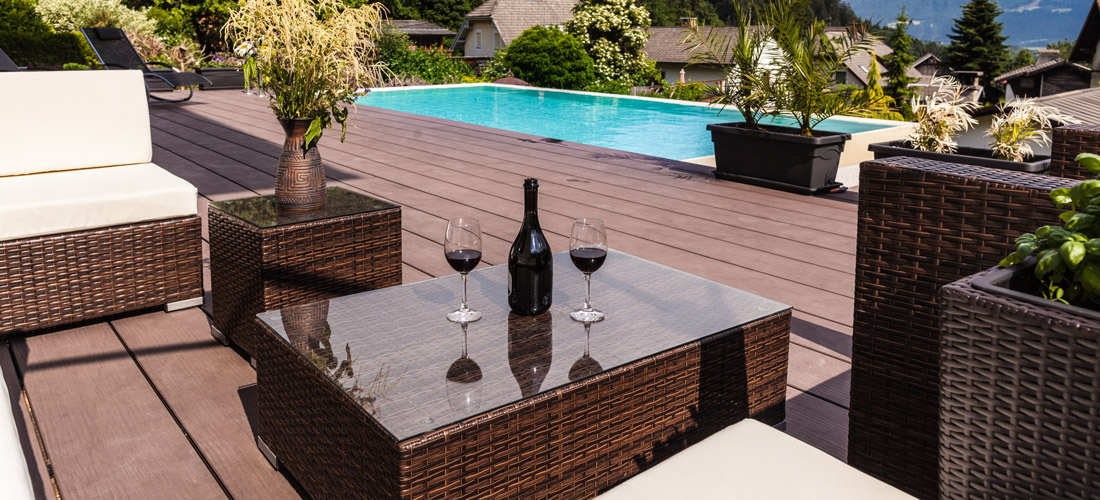 ---
Are you replacing your patio table glass, or do you want to maintain and protect your outdoor furniture? Either way, Dulles Glass and Mirror has patio replacement glass for your outdoor furniture. You can repair or protect your patio furniture, such as glass coffee tables or dining surfaces, with custom replacement glass, and keep your patio set looking good for years to come. Whether the glass will be embedded in a frame or surface, or rest on top of metal or wood, we have lots of options and looks that are sure to go well with your outdoor furniture. We also offer multiple edge effects for your new glass, such as flat polish, the smoothest of the edge types, and beveled and pencil polish edges if you want to add a dramatic look to your glass table.


Protect Your Patio Furniture With Tempered Glass Table Top Protectors


You can extend the life of your patio or deck furniture, end tables, or plant stands by picking out some custom cut glass table covers. Prevent drink rings, heat spots or sun damage on your outdoor furniture and stands. A custom cut glass table top cover will also protect your patio table from nicks and scratches. We offer round, oval, rectangle or square shaped glass. You just have to input the dimensions of the patio furniture glass you'll need and we cut the glass and ship it to you.
Tinted Table Top Glass For Your Patio

There are many glass tints you can choose for your patio glass: clear, low-iron, frosted, bronze, and gray glass. Clear and low-iron both offer a great view of the underlying surface, while frosted, gray and bronze glass each add a distinctive look. Which one compliments the design elements of your patio furnishings best? Frosted glass would pair well with a white wicker patio set or opt for bronze-colored table top protectors for your dark wicker patio furniture. We also offer edge effects for glass table covers, either flat or beveled. Beveled glass is cut around the edges at precise angles to produce a thicker center.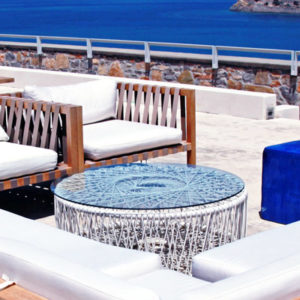 Protect & Accentuate The Look Of Your Wicker Patio Furniture


Choose glass hues that go with your wicker or rattan furniture. For example, if you have white, or light colored, furniture, it will look great with frosted glass. If your patio base is metal, you'll want to go with gray patio replacement glass to complement the metallic hue. If you decide to throw a glass table cover onto a plant stand or small table, you should go with standard clear glass that accentuates the color of the object that will be covered. The glass will prevent water stains from building up on your plant stand. You'll also want to consider the use of your glass table cover as in whether it will be for heavy-duty purposes or for decor. Thicker glass will be better for surfaces that will take more weight, while end tables will be fine with thinner glass.
Acrylic Sheets For Patio Replacement Glass

And don't forget that we offer custom cut acrylic sheets as an alternative to on any glass surfaces, which is best if you have areas where safety is a concern. Whatever your needs, visit Dulles Glass and Mirror online anytime to see what we have to offer.


---