Pantone Color of the Year | Return to Your Roots With Nature-inspired Color
---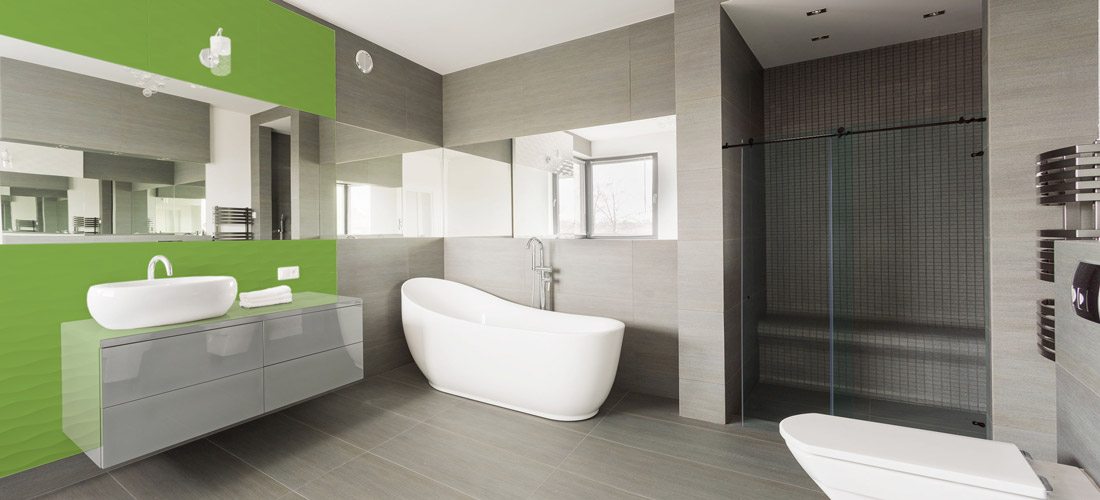 ---
The 2017 Pantone Color of the Year is "Greenery". Greenery embodies the beginning of the spring season, renewal, and being in touch with nature. At the beginning of each year, the Pantone Color Institute chooses a 'color of the year'. The 'color of the year' represents the cultural mood and frequently influences design and aesthetic themes and trends in the following year.

In 2013, emerald was Pantone Color of the Year but emerald denoted a completely different meaning than 2017's greenery. Emerald conveyed elegance and luxury whereas greenery embodies eco-mindedness and being in touch with nature.

You can benefit from incorporating themes associated with Greenery into your home, especially at the beginning of the year - a time for a new beginning and a fresh start. Updating and refreshing your living area can be accomplished relatively inexpensively and quickly. For instance, choosing a new color scheme for a room is a great way to breathe new life into your living space. This greenery color is reminiscent of newly grown leaves, a light shade of green with a yellow tint. Greenery pairs well with coral, pale pink and light teal.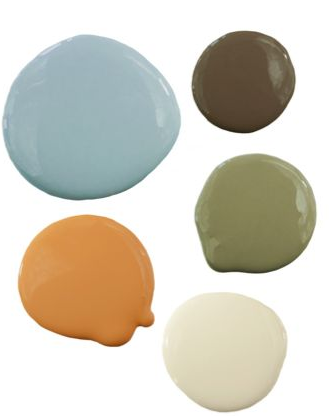 Paint Palette for House Colors Inspired by Pantone Color of The Year 2017

The above paint palette for house colors can compliment Greenery, Pantone Color of The Year 2017. The palette is versatile. Inject youthfulness with a dash or orange coral or remain subtle with a silver white trim and accents of greenery. If you prefer more saturated colors, pair greenery with a rich brown to mimic natural settings. The final result for your interior house paint palette can be a modern take on a 60s minimalist style or a more natural setting with earth tones.

If you don't want to use coral in your paint palette, you can still add a pop of the color with an orange accent plant such as the coral bead plant. Keep this plant on a high shelf as it is toxic to pets and kids. Giving your home decor a green feel can also be accomplished by introducing indoor plants to a room. Houseplants not only provide aesthetic appeal, they also purify toxins from the air, reduce stress, and generally improve well-being. A kitchen herb garden is a perfect combination of form and function.
Grow your kitchen herb garden with a custom DIY glass shelves window sill planter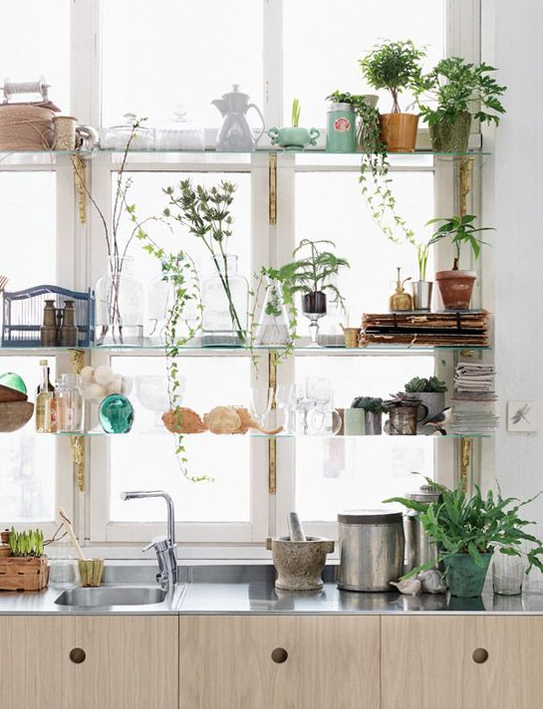 Image source: https://s-media-cache-ak0.pinimg.com/736x/d9/87/2a/d9872acd30ecb401cf1391637465c6de.jpg

Grow your own fresh herbs for cooking and enjoy the aesthetics that they bring. Custom size rectangular window sill planters or corner glass shelves are a convenient way to provide space for a kitchen herb garden. Hang your plants on corner shelves or customize the dimensions of your glass shelf to be an over the sink window sill planter.

Glass shelves for this application give the herb garden a sleek appearance and allow light passing through your window to remain unobstructed. High-quality custom glass can be ordered from Dulles Glass & Mirror. Glass window shelves for plants can be placed in other places around your house such as living rooms, home offices, and bathrooms. Just keep in mind that plants placed in bathrooms will need to be amenable to high humidity and lower light levels. Plants that thrive in low light and high humidity include the following: http://www.naturallivingideas.com/16-best-plants-bathroom/


Tree Stump Table With Custom Glass Table Top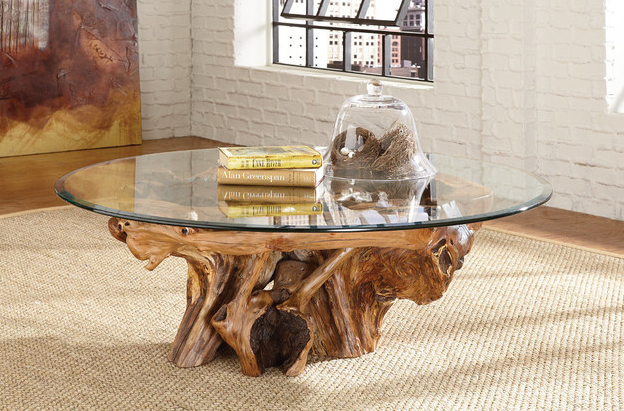 Image Source: http://artgarden.bg/wp-content/uploads/2015/11/masa-za-kafe.jpg

Wood elements compliment Pantone Color of The Year for 2017. If you don't have a green thumb - don't worry there are plenty of other eco-friendly DIY projects for your home. Many tree stump tables can cost thousands of dollars, but you can create the look by buying a glass table top and perusing the classifieds for tree stumps.

For instance, a beautiful coffee table can be easily constructed by attaching a piece of glass to a portion of a tree trunk. A custom glass table top can be ordered from Dulles Glass & Mirror. Choose different table top settings such as round, oval, and square. A glass top for the coffee table allows the natural beauty of the tree trunk to be on full display. You can customize the dimensions of your glass cut table top to fit your tree stump table. If your tree stump table will be outside, consider a custom patio glass table top to weather the elements.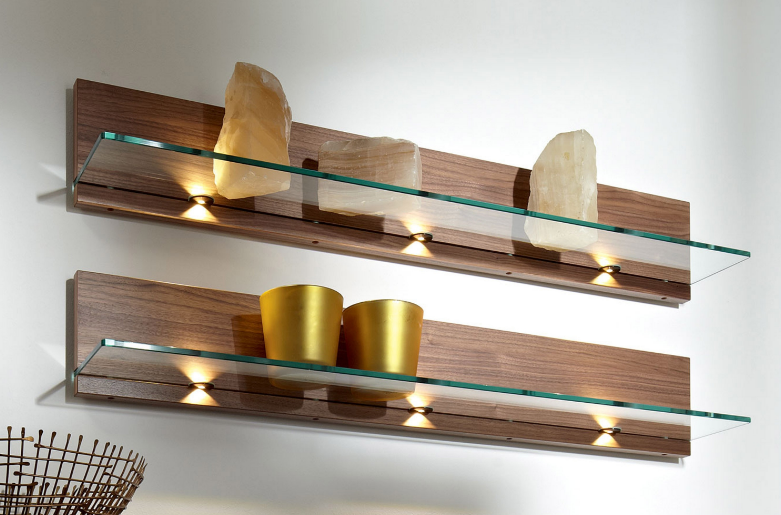 Image source http://berabe.website/tempered-glass-shelves-beauty-home.html/floating-wood-glass-shelves-brown-wooden-floating-shelves-wall-mounted-base-glass-rack
Custom Glass Shelving Units with Wood Backing

Another nature-inspired design includes mounting your glass shelf onto wood. For this project, you will need a 2X4 piece of wood to adhere your floating glass shelf to the wood. Prior to attaching the shelf, stain the wood whatever color your desire. If you prefer a longer or shorter piece of wood, make sure to order a custom glass shelf that is similar in dimension. For more storage, layer multiple glass shelves or mix corner shelves along with rectangular shelves for a geometric look.

We hope that you can get inspired by Pantone Color of the year 2017, Greenery, by adding earth tones and natural elements to your home decor and design. Whether you are going for a modern or rustic look, Greenery is so versatile that it can compliment many design tastes.


---