Organize Your Office Shelving
---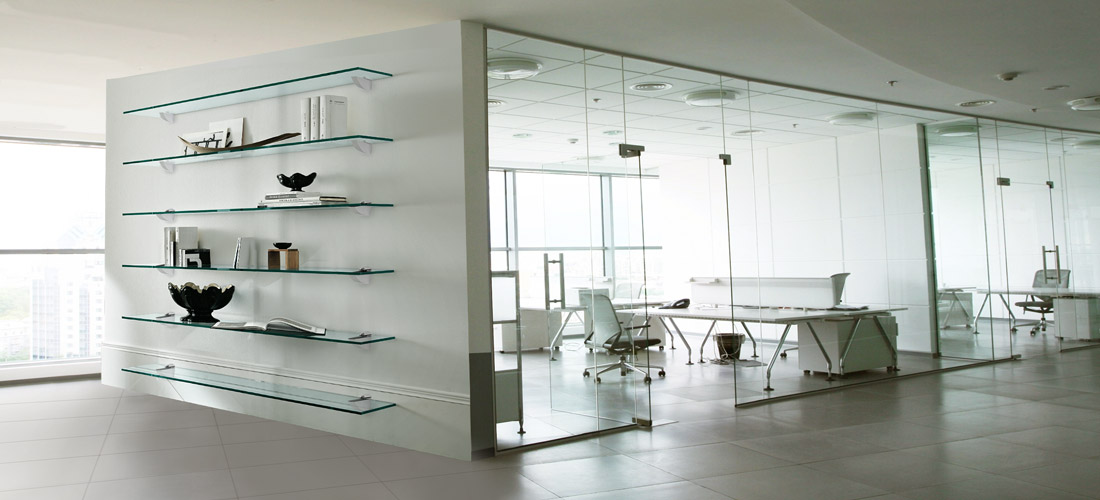 ---
Office shelving can be customized to fit any space or wall. Customize office glass shelves by size, shape, hardware and tint. Glass shelves will refresh your office space and help you get more organized at the same time. Working in an organized vs. a disorganized office is frequently the difference between being performing at your best and feeling overwhelmed with work. Below are some great ideas for how to organize your office workspace using glass shelves. You don't have to find a glass shop near you when you can build a custom glass shelf online and have it shipped to your home or office within days!
Office Shelving Provides Functionality and Style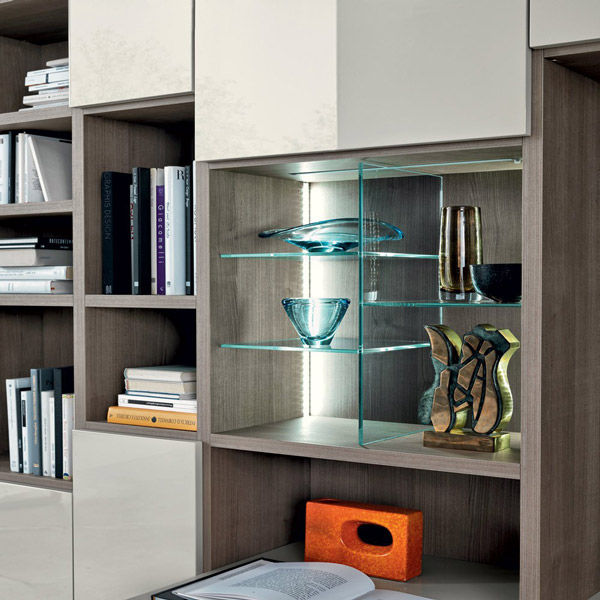 A designated space for office items is key to having an organized workspace. High-quality glass shelving can add functionality and style to any office. Shelving made of glass comes in a variety of styles and gives a modern look to a room. Glass shelves provide extra space for displaying picture frames, awards, and other items that frequently clutter desktops. Moving these items from a desk to shelves will free up space on your desk and make you feel more organized.
Office Glass Shelving Styles: Build Your Own Shelf Online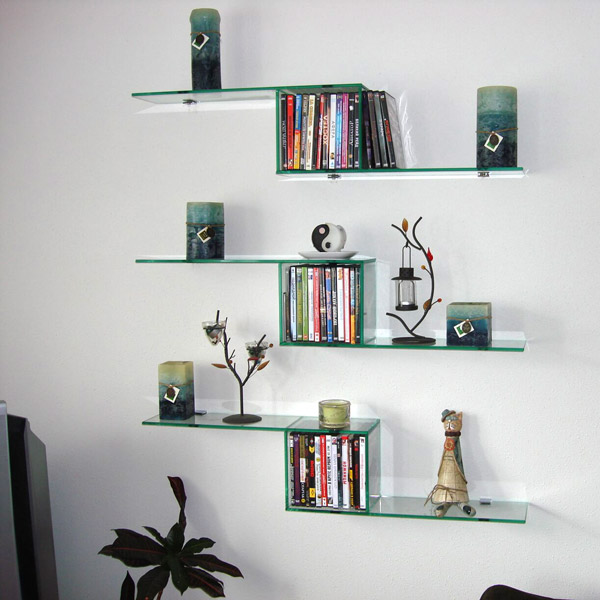 The first thing to consider when installing glass shelving is where to put the shelves. Dulles Glass & Mirror provides shelves that may be anchored to one, two, or three walls to suit any location. You can install shelving in the middle of a wall or in a corner. Shelving designed for the middle of a wall comes in square and rectangular shapes. Corner shelving is available in triangular, pentagonal, and quarter-circular shapes. You can also buy glass shelf kits from Dulles Glass & Mirror with all the hardware included.

Another important consideration for a glass shelf is the maximum weight that the shelf can handle. At Dulles Glass & Mirror we remove all guesswork from determining the maximum weight a shelf can handle with our Glass Weight Load Calculator (https://www.dullesglassandmirror.com/glass-weight-load-calculator). Simply enter the dimensions of the glass and a few other details to determine the appropriate weight that your shelf can support.
Find the Best Types of Office Glass Shelving
---