DIY Project: Military Jeep Engine Block - Custom Glass Table Top
---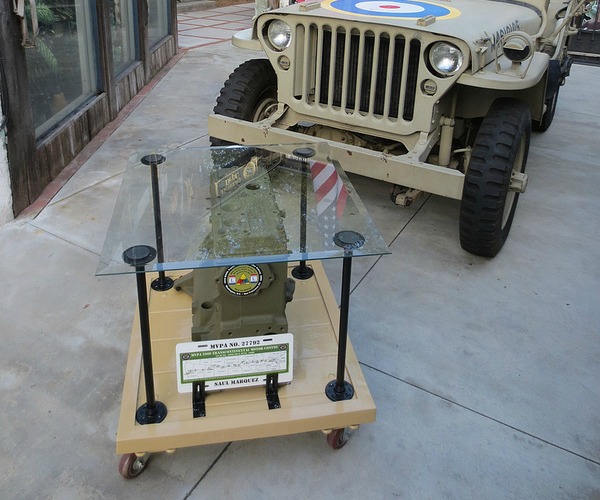 ---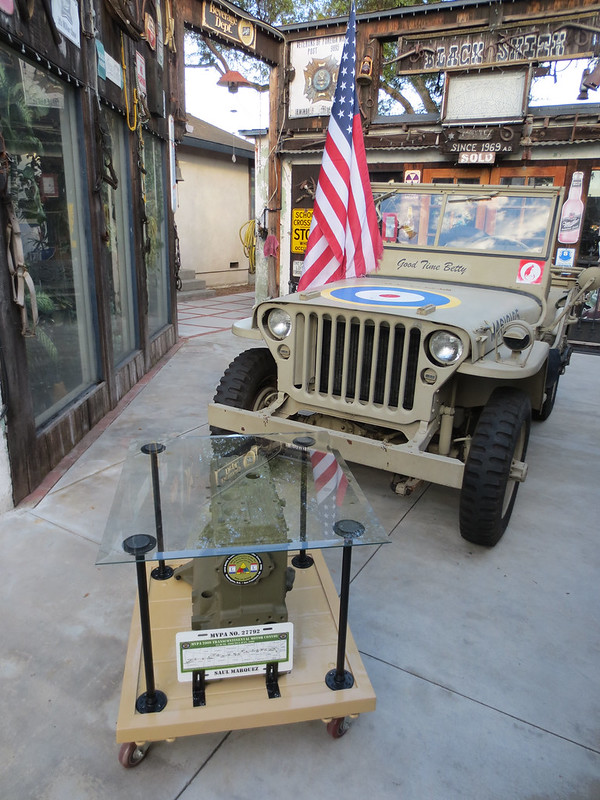 Military Jeep Engine Block - Custom Glass Table Top (Customer Submission)


Let's see what Saul M. had to say about this fantastic DIY Project he did:
"All of us have the ability to create art. In 2009, I drove my 1941 Willys military jeep from Washington D.C. to San Francisco with The Military Vehicle Preservation Association. The transcontinental convoy took 26 days and was on the original Lincoln Highway across 11 states. Two days later I returned home to Baldwin Park, Calif. (L.A. area) from San Francisco and had logged 3800+ miles. My jeep never failed me! Nine months later my engine had a stroke and died. It turn out to be a cracked engine block. I have since replaced the engine and I just could not throw away that cracked block. So I created a lasting memory of my adventure. I have in my man cave a new coffee table with a great glass table top from your company. Your company, Dulles Glass & Mirror, was the only company that offered the dimensions 26" by 28" that I needed at a very reasonable price and was delivered to my front door in 8 days. In the near future I intent to take photos of both my jeep with the table next to it for posterity."

Thanks, Saul! We enjoyed the pictures and hope they'll inspire other DIYers out there to get creative!

This is one glass table we won't be forgetting anytime soon!

1941 Willy's Military Jeep sold separately.
---