How We Do It: Packaging Glass for Safe Shipping
---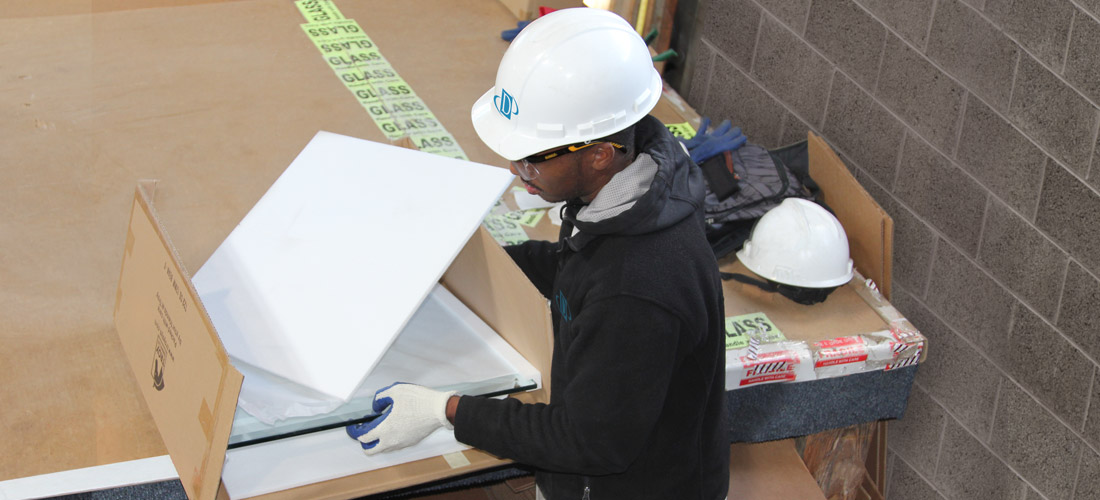 ---
Safe shipping when sending glass? It's sometimes hard for people to believe that they can order glass online, and it will ship to their home for a reasonable price ($2.99!) and arrive in one piece.

We've shipped a lot of glass over the years...tens of thousands of pieces. And over the years, we've perfected the method for getting it to you in one piece. In fact, we get a lot of feedback from our customers about how well the glass was packaged, which should help allay any fears you have about ordering glass online.
"Packaging was excellent - like Ft Knox. I am so glad I found your company and definitely will order again in future. Thanks!" -Karen Drummond Keller, Facebook Review

"The package I received from Dulles Glass and Mirror is THE BEST packaging for shipping that I've ever seen." -John Carroll, Web review

These are just a few of the great comments we've gotten from our customers. So, how do we do it?

It starts with the right size of box for the job. A snug box helps keep the products in place. A too-large box would allow the product to slide around in the package, increasing the chances of shattering on the way.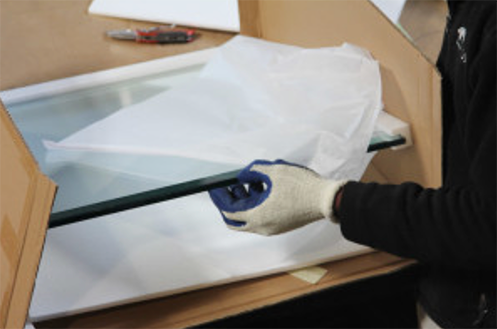 We also have many creative ways of using foam padding, tape, and other packaging sheets to make sure that the glass is firmly kept in one place. Since we take so much care with the fabrication of the glass, polishing or beveling edges exactly to your spec, we make sure to include perfectly sized protectors for the glass edges, which fit snugly inside the box. Then, the whole thing is taped together for security. Our packaging technicians even use special, padded gloves to handle your glass while packaging it for delivery.

We guarantee that your glass will arrive at your doorstep in one piece! If something should happen along the delivery route, all you have to do is let us know, and we'll work with you to make it right.

Happy holiday shopping from Dulles Glass & Mirror! You can shop and order online knowing your glass will arrive just how it is supposed to! It's the Dulles Glass & Mirror safe shipping method!


---