How to Shop for Custom Mirrors Online
---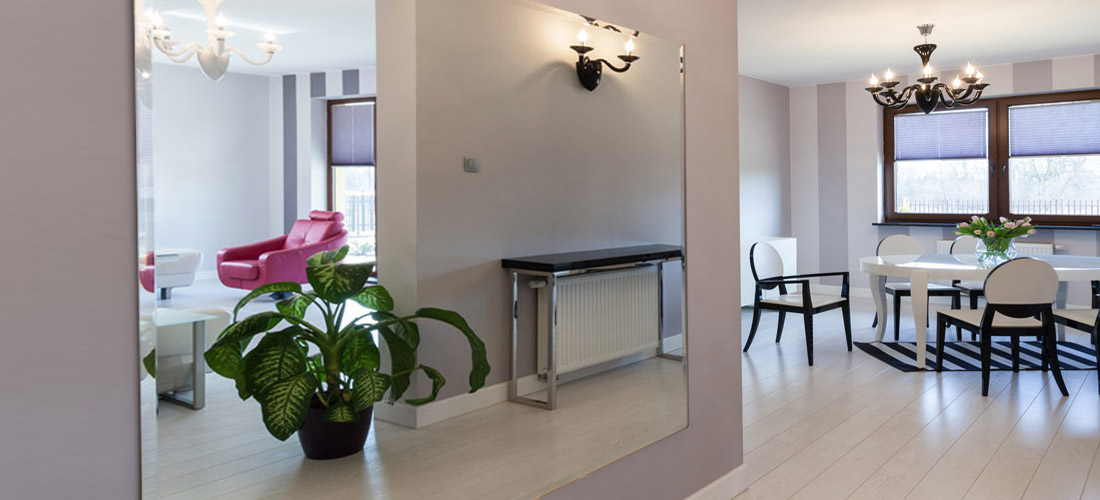 ---
Many people don't think of shopping for a mirror online, especially custom mirrors. But it's easy, economical, and safe to
order custom mirrors online
at Dulles Glass & Mirror. What do you need to consider when shopping for custom mirrors online? Our glass experts have some tips and pointers.
Make a Mirror Your Design Focal Point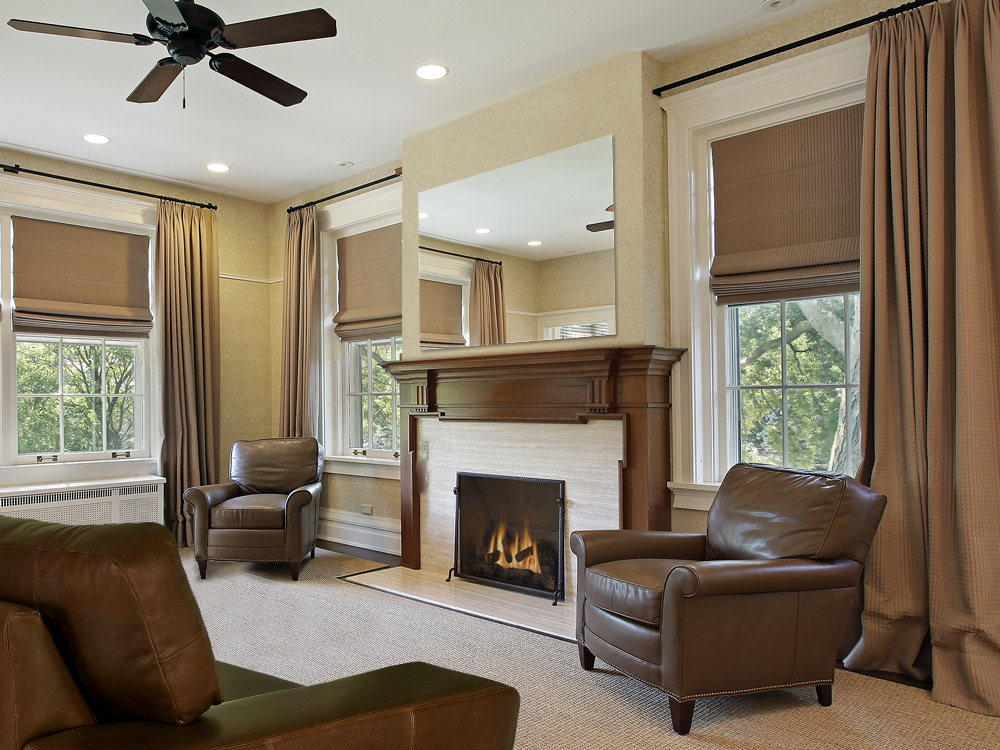 Interior Design specialist Nathalia Perez firmly believes in making a mirror the focal point of any room. "Whether the room is very light with lots of windows or small and dark, a mirror can make the difference," she says. From a dramatic entryway to your bathroom vanity, mirrors not only make a bold statement, but they also create a more light and airy feeling in any room.
Frameless Mirrors or Framed?
Dulles Glass & Mirror specializes in frameless mirrors, but there are a lot of reasons to go this route. "A frameless mirror is timeless. If you want to be unique, there are lots of custom options, like mirror color and edge types, that you can use to create a piece that can even become a family heirloom," says designer Ronald Osuna. "Think about choosing a gray mirror with a strong beveled edge in a dramatic, large-scale size and placing that over a fireplace," he suggests. Dulles Glass & Mirror can provide all of those options.
Plus, frameless mirrors are more flexible. You're stuck with a frame if you purchase a mirror already inside one, and these kinds of mirrors are usually of a lower quality. You can't easily change out the frames (try finding one the exact same size). "There is something to be said about the smooth, clean, and modern lines of a frameless mirror...they'll always be in style," says Osuna, long-time designer at Dulles Glass & Mirror.
Learn About Your Mirror Options
Often, you'll see stock mirrors online - mirrors that come in certain sizes and that can't be customized. At Dulles Glass & Mirror, we have stock options, which keep the price a little lower. But, we also offer custom options also. Many people don't know all the things they can customize with a mirror. Here's a few:
Mirror Color
- when you order a custom mirror from Dulles Glass & Mirror, you can choose from clear, bronze or gray colors. Bronze and gray are less common choices, but they definitely can make a strong statement that will set you apart from others.
Edge Types
- you can choose from four different edge types depending on how you are going to use your mirror and how you want it to look. We'll go into that later.
Safety Backing
- you can choose to have a safety backing added to your mirror. For a small fee, we will add a pressure-sensitive film that adheres to the back of the mirror. It is designed to help prevent the mirror from scattering if broken.
Mirror Clips & Other Hardware -
you can also customize the visible hardware for installing your mirror. These come in a variety of finishes and shapes to suit your style.
Know Your Edge Finishes
As we mentioned before, the different edge finishes available for your custom mirrors depend on how you are going to use the mirror and how you will want it to look. Here's a breakdown of the types: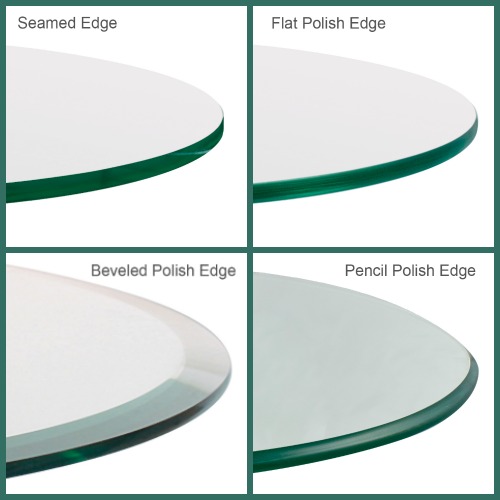 Seamed Edge
- Seamed edges are sanded so that the edges aren't sharp and the mirror is safe to handle. This comes in handy when you won't be able to see the edge of the mirror, such as if you have embedded it into something or will be framing it.
Flat Polish Edge
- For a minimalistic amount of finishing, choose the flat polish edge. It is just a light sanding to make the edges smooth and shiny. This is suitable for most mirror uses.
Beveled Polish Edge
- This edge type creates a more dramatic look. When you are purchasing a large, frameless mirror to be the focal point of the room, you can choose a beveled edge. These edges are cut at an angle so they are thinner near the edge. Edges can be beveled from 1/4" to 1 3/4".
Pencil Polish Edge
- This type of edge is rounded and smooth. Choose this type of edge when you are purchasing a round or oval mirror.
One thing you should know: when you order online from Dulles Glass & Mirror, we do all of the edge finishing ourselves, using our own machines. Many places purchase the glass or mirrors already finished. However, we are responsible for our own quality and so you can expect only the best from our hand-machined mirrors.
Choose the Right Accessories
When you're
placing your mirror order online
, we'll give you the option to get everything you need to go with the mirror. Installation clips and mirror pivots (shown at left) come in a variety of styles and colors and can add a unique element to your custom mirrors. You might also choose to use mirror mastic, or glue to affix the mirror to the wall along with the clips (refer to the installation instructions to see if you need this). And, we even have a specially-formulated glass cleaner that you can purchase along with your mirror for the brightest shine and reflection.
Whether you need it for a DIY project, for decoration, or for functionality only, we've got what you need!
---