How to Organize Your Home Using Glass Shelves
---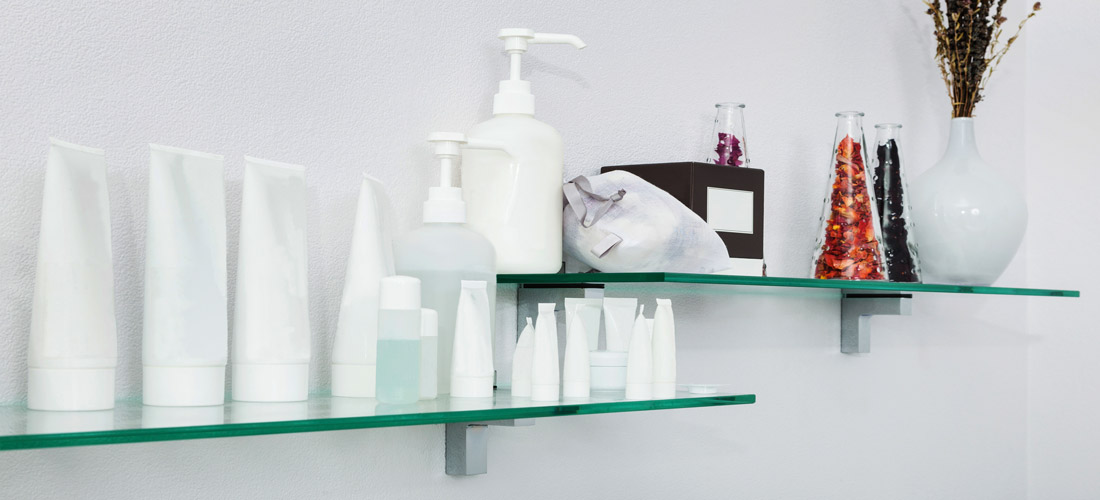 ---
Find out how to organize your home with glass shelves this Spring 2017. Home storage and organization is always a top New Year's resolution as well as a personal goal. Many strive to be organized to increase productivity and reduce unnecessary stress. Whether you want to organize your workspace or home, find how to declutter and organize your surroundings.
Home Organization & Storage Ideas for Closets: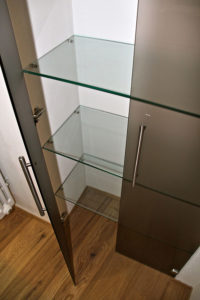 If space is a concern, rotate your winter and summer clothes between storage bins and your dresser. Use clear storage bins to store your winter gear such as scarfs, gloves, thick winter socks and beanies and to store summer accessories such as swimsuits and shorts. Add glass shelving units customized to fit your closet's dimensions and to store your clear storage bins. Instead of using flimsy plastic shoe organizers, upgrade to rectangular glass shelves for shoe storage. They are easy to clean and don't fall apart. For added functionality, place LED lights on your glass shelves for a night light.
Bathroom Organization Ideas: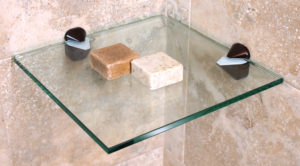 If you have a small bathroom and little closet space, you should take advantage of your wall space by hanging glass shelves. If you don't have adequate countertop space to fit your toiletries, opt for a mirror and shelf unit. A mirror with an attached shelf is suitable for pedestal sinks and small bathroom countertop spaces that lack the needed space for storage. Store bathroom necessities such as cotton balls and Qtips in glass containers. Other bathroom storage ideas include a glass shower shelf. Instead of using a plastic caddy, upgrade the look of your shower with modern glass corner shelves for shower storage. Finally, add multiple rectangular shelves to store towels and other bathroom supplies. These bathroom tips will help keep your home organized.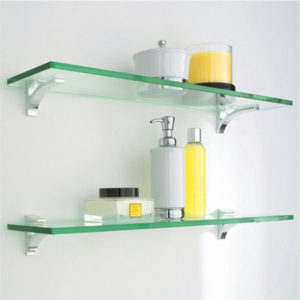 Create a Drop Zone:

This is a resurging home organizing concept. Essentially, a drop zone is a location near your home's entryway where you can store on-the-go essentials such as keys, hats, umbrellas, coats, mail and shoes. For those who don't have a mudroom, a drop zone is a great way to stay organized.

What you will need for your drop zone:

Coat Hooks: Hang enough hooks for all family members and an additional hook for guests, keys, and shopping bags.
How To Organize Your Home With Glass Shelves | Wall Shelf and Mail Holder: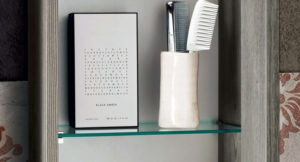 Keep your stamps, letters and other items organized with a shelving system. If your drop zone will be in the corner of the room, opt for corner glass shelving units. If not, opt for a rectangular glass shelf and hang your hooks below for a minimalist look. For an added touch, hang a mirror in your drop zone so that you can do a double take before going to important meetings. Large frameless circular mirrors are a popular mirror design for those who like a modern minimalist look. Or choose a full-length mirror so you can check yourself out before leaving home for the day.
Organize Your Home Office with Glass Bookcases:

Use your wall space by hanging floating glass shelves to hold your file folders, business books, or even personal photos. Glass shelves can also be used to hold your extra office supplies, artwork, or decorations.
It's Time To Organize Your Living Room:

One thing that can be an obstacle to a clean home is knick-knacks and collectibles. How you organize your home depends on storage habits. Show off your collectibles and books with a wall-mounted glass shelf kit. Floating glass shelves can be used as bookcases, a wall mounted entertainment center and as display cases. If the shelf is going to hold heavy items such as books, use custom tempered glass shelves.
Over the Sink Glass Shelves: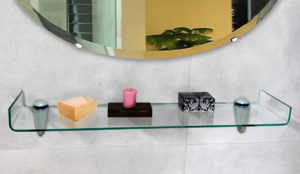 Kitchen sinks can get very cluttered and there isn't much space to store your soap and sponge. A glass shelf can add extra space and unlike other over the sink shelves, glass shelves are mounted to the wall with glass shelf brackets for a minimalist look. Alternatively, corner shelves can attach to cabinets and walls for more space. Glass shelves are easier to clean than wood shelves and won't be ruined by water.
Knowing how to organize your home with glass shelves should help you overcome storage and space issues. Find out how you can customize your glass shelves for your home by visiting Dulles Glass & Mirror.
Organize Your Home With A Variety of Glass Shelf Colors and Sizes Online:
---