How to Install a Frameless Wall-Sized Mirror
---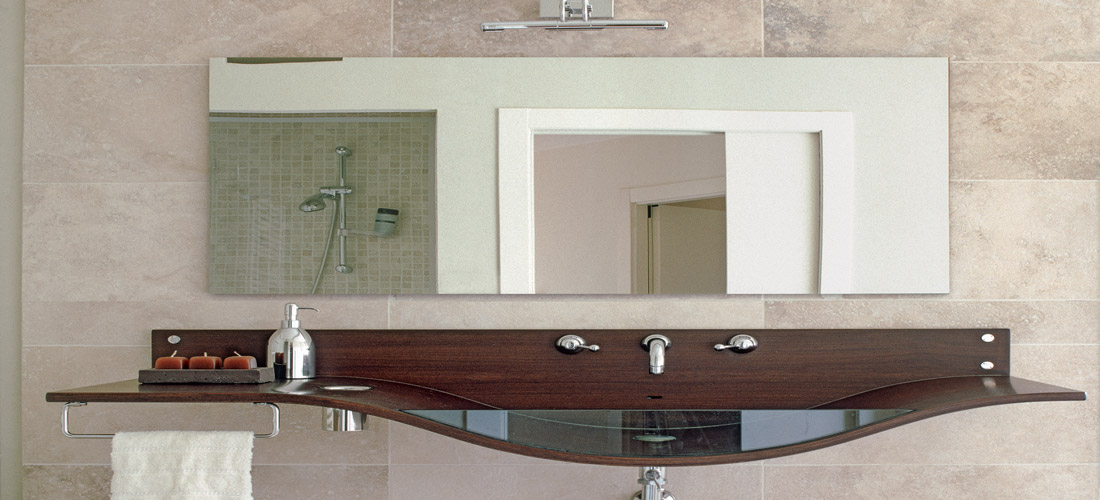 ---
Frameless wall sized mirrors are attractive, modern and easy to install. With the right preparation and equipment, you can easily install it yourself. Once your beautiful custom mirror arrives from Dulles Glass & Mirror, you just need to do a few things to get started. First, unpack your mirror from the packaging carefully in the room where you will be installing it. We use special packaging to make sure your mirror arrives intact. Once you have unpacked all your materials, you are ready to prepare the walls for your mirror installation.
Frameless Mirror Installation Materials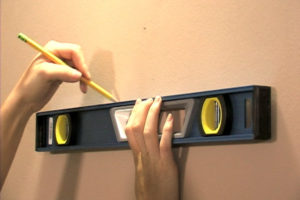 You should have ordered the necessary items for installation when you placed your order. For example, if you are ordering a large rectangular or square mirror, you will need mastic (special glue) and J- or L-bars. Smaller square and rectangular mirrors and round/oval mirrors are installed with small clips or larger mirror pivots.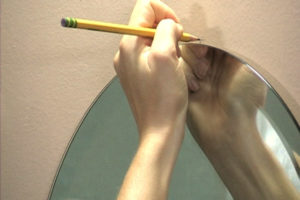 Here are the tools you'll need to install your frameless wall mirror:



Screwdriver




Drill




Adhesives




Sandpaper




Stud finder




Level




Gloves




Masking tape




Mirror Mastic (Glue, purchased separately)




Decorative Clips and Rosettes are also available for the corners and midsection. (Items sold separately)




Hardware such as clips or J-Bars/L-Bars (purchased separately). Keep in mind J-bars and L-bars are used to support heavy large mirrors. If you have a smaller mirror, you may only need the mirror mastic.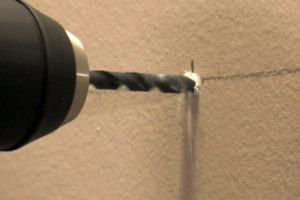 Prepping Your Wall For Mirror Installation
First, measure the area where you will be installing your mirror. With a light pencil, mark the width and height on the wall. Twenty-four hours prior to installing your mirror, apply primer to the wall with a paint brush. Let it dry overnight.
Lightly sand the primer after it has dried and wipe away with a microfiber cloth so as not to leave debris or residue. Find the studs and with a pencil mark where the bottom portion of the mirror will reside. Measure your mirror and then measure the J-Bar or L-Bar. Cut the J-Bar or L-Bar with a hacksaw to fit the width of the mirror. Line the J- or L-bar up with the stud locations on the wall and check that they are aligned in straight line with a level. Secure the channel bar with a 2-inch screw by using a power drill. 
View Our Large Selection Of Custom Mirrors
How to Apply Mirror Mastic to Your Mirror
Prior to applying
mirror mastic
(
g
l
u
e
) to the back of your mirror, clean the back with a mirror cleaner and let dry. Make sure to use a microfiber cloth so you don't scratch the mirror or leave any residue.
When applying mirror mastic, apply from the center and not too close to the corners. This will prevent the mastic from smudging beyond the mirror's edges.
Type of Hardware to Use for Wall Mounted Beveled Mirror
The only difference between a beveled mirror and a flat polish mirror is the edging. The beveled mirror decorative edges are angled around the periphery of the mirror. Since the angles have been sanded down, they tend to be a bit thinner than a standard mirror. When shopping for mirror installation materials, you want to find support that won't hide the crafted beveled work. Enter the L- Bar, the
beveled mirror's bottom support mounting hardware
, which keeps the mirror flat against the wall while showcasing the edgework.
Type of Hardware to Use for A Standard Edge Wall Sized Mirror
For all other types of mirrors, a
J-bar mirror channel hanging support system
will suffice as the mirror rests securely inside the metal clasp. The J-bar also provides bottom structural support for heavy frameless wall-sized mirrors. However, some people prefer to use the J-Bar on the top and bottom of the mirror for a symmetrical look. Both the J-Bar and L-Bar frameless mirror support hardware come in a variety of finishes to complement your decor.
J-Bars and L-Bars are available in standard 98" sizes with the following finishes: chrome, oil-rubbed bronze, brushed nickel, and brass.
How To Install A Mirror Tutorial:
This video shows you how to install a beveled mirror using clips:
https://www.youtube.com/watch?v=GtKVETkUlvE&t=17s
---