Get Organized With Tempered Glass Shelves
---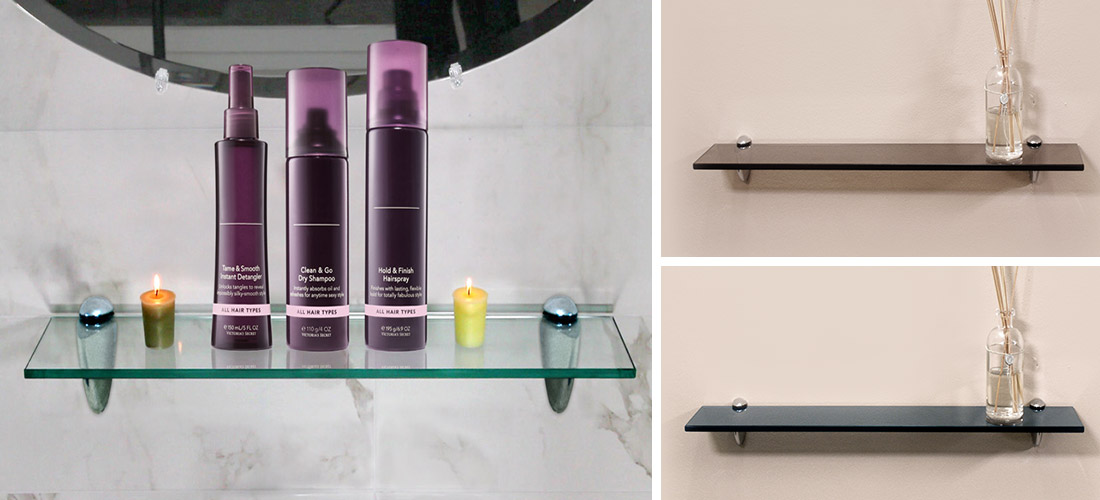 ---
Are you late on your Spring cleaning? No problem! Get organized with our glass shelves! For a limited time, Floating Glass Shelves are on sale for more than 50% off! These rectangular shelves will help you declutter and organize your home. Use them in the bathroom to organize toiletries or the kitchen to add extra shelf space for your kitchenware. Floating glass shelves can also be used as bookshelves, office shelves and closet shelves. The standard Fiora shelf size is 27.5" x 4.75". These shelves come with chrome finish brackets for hanging your shelf. The glass shelves are tempered so that they are extra durable.


Floating Glass Shelf Colors

Low-Iron (HDglassTM )- This glass does not have the greenish hue found in most glass types.

Frosted - This is an opaque white that looks great with an all-white kitchen or minimalist design.

Gray - This is a smokey glass tint that looks great next to stainless steel and gray color palettes.

Bronze- This glass has an amber hue that looks great with earth tones.

Let's go over the many ways you can use Fiora glass shelves to organize your home or business.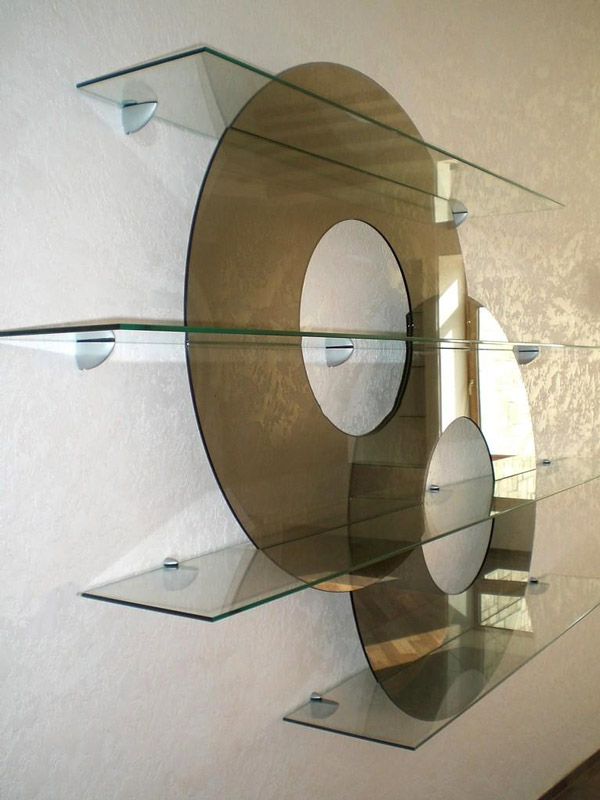 Use Fiora Shelves As A Floating Glass Display Shelf

Align several or many glass shelves vertically on the wall to double as a bookshelf or storage area. Have a book collection that needs to be organized? The glass shelves will help you display your book collection or any other collectibles. Buy stick on LED lights or light tape to place on each shelf for extra light.
Modern Office Shelves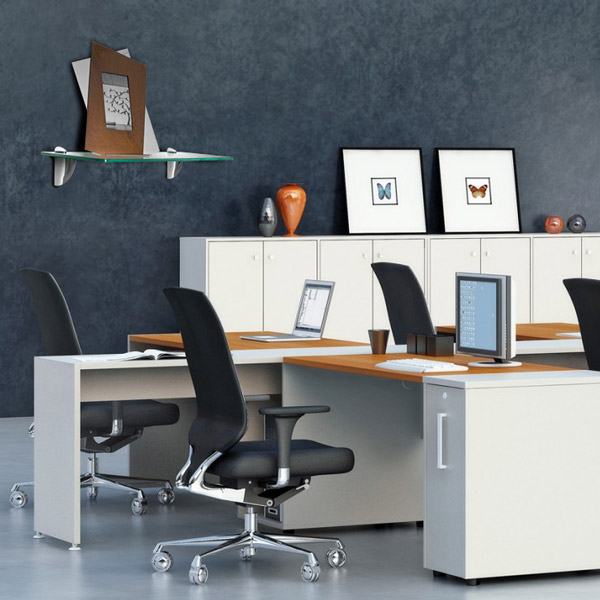 These glass shelves are perfect for organizing your office. The gray tinted shelves go will with an industrial styled office, whereas the frosted shelves look great in a minimalist office. Bronze glass shelves look great with earthy tones.

Image Source: http://www.lighttape.com/portfolio/glass-shelf-lighting/
Glass Retail Display Shelves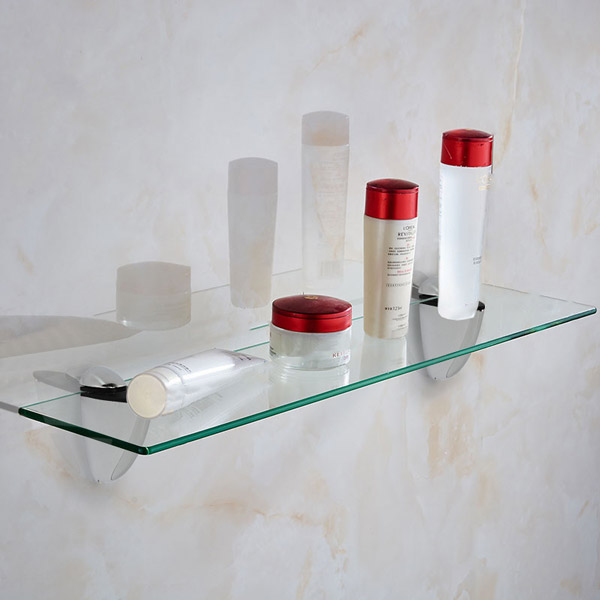 Fiora floating glass shelves are perfect for displaying your products. These tempered glass shelves are safe and strong for retail displays. Use to display your latest products or if you own a bar, these glass shelves are perfect as liquor shelves. With multiple glass tints, you will find a shelf that matches your decor.
Bathroom Glass Shelves

Fiora glass shelves will add extra space to pedestal sinks. Mount the shelf under your mirror or over the sink for extra storage space. Or hang on the wall to store towels and toiletries. Hang multiple shelves over your bathtub or shower to store shampoo and soap.
Kitchen Glass Shelves

The open kitchen concept looks amazing with floating glass shelves. If you are looking for a modern sleek design, Fiora glass shelves will not disappoint. Our glass shelf tints will easily match many types of kitchen palettes. These glass shelves will also look great in the dining room where you can store extra dinnerware.

With all of the possibilities, you can organize your home, office or business in a stylish manner. The Fiora glass shelves are half off their normal price. Don't miss out on our glass shelf sale. Order now!


---