DIY Project: Custom Steel Table with Round Glass Table Tops
---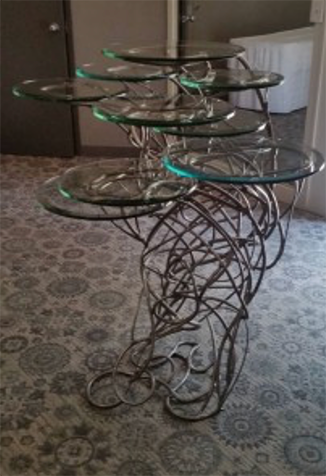 Round Glass Table Tops | Glass Cut To Order

Check out this customer submission from Luke Sawyer of Stow, OH. "I made this table out of steel, using a MIG welder, a vice, and my imagination," says Luke. We just provided the round glass table tops to complete the project. We've shared this around the office and are very impressed with Luke's creativity.

In Luke's case, it looks like he needed a glass table top to rest on his steel bases. We also offer glass table covers, which are useful when you want to protect a surface, like an antique you want to keep pristine.

Other table top options are available if you need to rest the glass inside a frame, such as for an outdoor or patio table top.

Are you making a creative table out of your imagination? It's easy to order the exact size, shape, color, and thickness of glass you want. Just head on over to our glass table tops page and you can get your glass, your way.






---