DIY Art Deco Mirror
---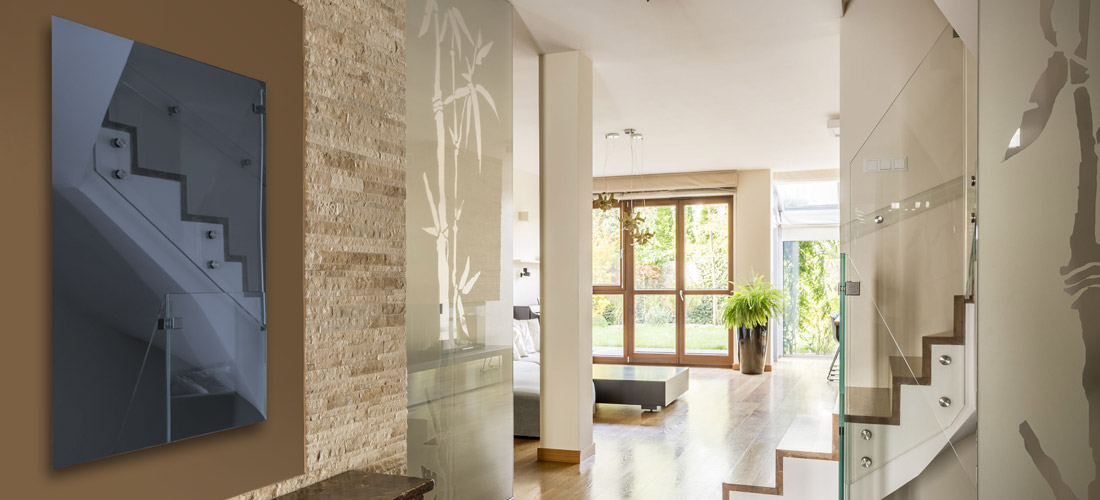 ---
DIY Art Deco Mirror With Custom Beveled Mirror Strips

Art Deco, a style that was popular in architecture, design, and fashion arose in the 1920s and 1930s. Art deco's namesake originates from a Parisian fair called The International Exhibition of Modern Decorative and Industrial Arts. Inspired by many cultures as well as French Art Nouveau and English Aesthetic styles, Art Deco is not one style, but an array of many styles.

In this post, we'll cover how to make your own art deco mirror with beveled mirror strips. You will need the following supplies:


One large frameless mirror
Mirror mastic for backing
Optional Mirror Supplies:
Art Deco Mirror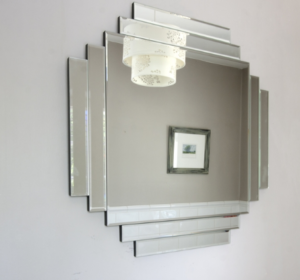 Image Source: http://www.decorativemirrorsonline.co.uk/__assets__/ProductDescs/00338/ART200_1.jpg.img?w=700&h=700

One style highlight of art deco is the geometric patterns. With custom mirror sizes from Dulles Glass & Mirror, you can create a DIY art deco mirror. To create a mirror like the one above, you will need to start with one rectangle or square mirror and then order beveled mirror strips for the border, with one strip being slightly smaller than the main mirror, but longer than the smallest mirror border totaling eight mirror strips around the border. If you want a different mirror shape for your DIY Art Deco project, Dulles Glass & Mirror has the following mirror shapes: Round, Square, Rectangle & Oval.
Beveled Mirror Strips

For added design features on your art deco mirror, you can order 2", 3" or 4" wide beveled mirror strips at 16 " in length, which is 3" longer than a standard laptop. You can select a width for beveled mirror strips between 3" and 98". Length ranges are from 16"-80".

Add your own flair by inserting more or less mirror strips of various sizes. You can further customize the art deco mirror by adding different tints of glass to your mirror. Dulles Glass & Mirror offers bronze tinted mirrors or gray mirror glass. Lastly, you can customize the mirror's edges with beveled mirror strips.

There are so many ways to style your mirror. Another way is to add vertical strips of mirror glass to a rectangle mirror with two pieces of glass on each side such as the photo below. Again, you can add gray or bronze glass tint mirror glass for a personalized look.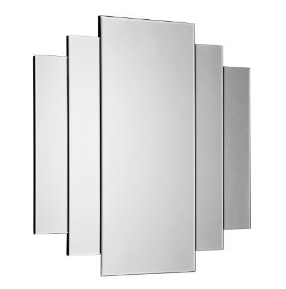 Image Source: http://interior4you.net/wp-content/uploads/parser/Art-deco-mirror-3.jpg
Constructing Your DIY Art Deco Mirror:
Select the shape and size of your main mirror.
Customize the mirror's edging and tint.
Next, select the size of the largest mirror border strip along with tint. Do the same with the smaller mirror strip.
In order to secure the glass mirror borders to the frame of your mirror, you will need to use a glass-to-glass adhesive such as clear glass glue that's cured with a fluorescent light. We recommend letting your mirror sit overnight on a flat surface before your proceed to hang your mirror.
---