DIY Project: Custom Glass Table
---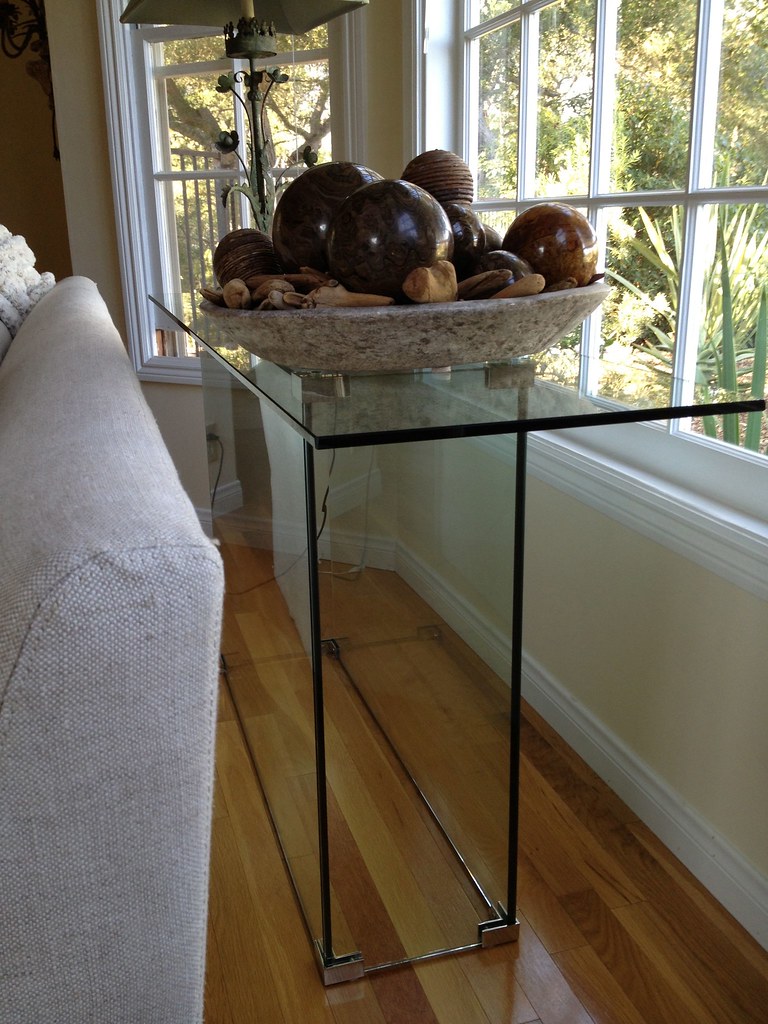 Customer Submission: Custom DIY Glass Table
Hi,

I wanted to let you know that I received my custom glass order two days ago and unpacked it yesterday. It was masterfully packed in two large packages. I used the glass to build a table to put behind my sofa and it came out beautifully. My wife and I love it. It really adds to our living area. I used eight polished nickel shower glass brackets to hold the four pieces of glass together to form the base of the table. The top is 15" wide and 60" long. I've attached a picture.

Thanks for a great job.

Harold F.

Thanks, Harold for showing us how to get it done with a glass table top. This project really shows the versatility and utility of glass. While not everyone has the same DIY prowess as Harold, just simply adding a glass table top as a protective surface for your existing table is an affordable way to create something new for your home. We will help you customize the glass or you can choose from our wide selection of in-stock sizes. Really, the options are endless... just be sure to choose Dulles Glass & Mirror!
---