DIY Project: Custom Glass Shelves
---
Need Glass Shelves for your DIY project or perhaps you accidentally broke your favorite piece of furniture? Dulles Glass & Mirror carries an assortment of replacement glass for glass shelves. Fix your broken glass shelves, entertainment center shelves or other furniture that has broken glass.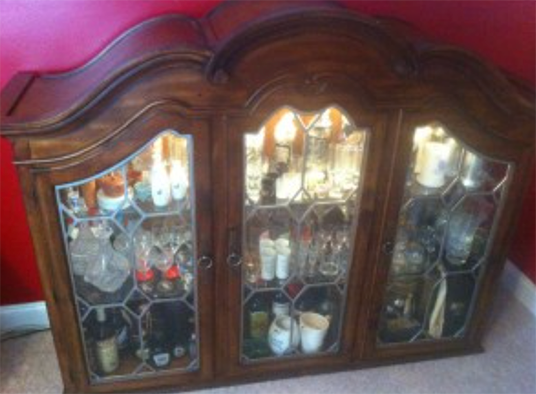 Customer Photo Submission -- Tony's Custom Glass Shelves
Fabrication and shipping was way faster than I had hoped. I was understandably concerned about the safety of shipping glass, but the quality of the packaging was beyond what I could have hoped. Very happy with the final product.

Our latest customer submission comes from Tony in North Carolina. He was nice enough to review & show us a picture of his installed custom glass shelves from Dulles Glass & Mirror.
---