Increase Bathroom Space With Glass Shelves
---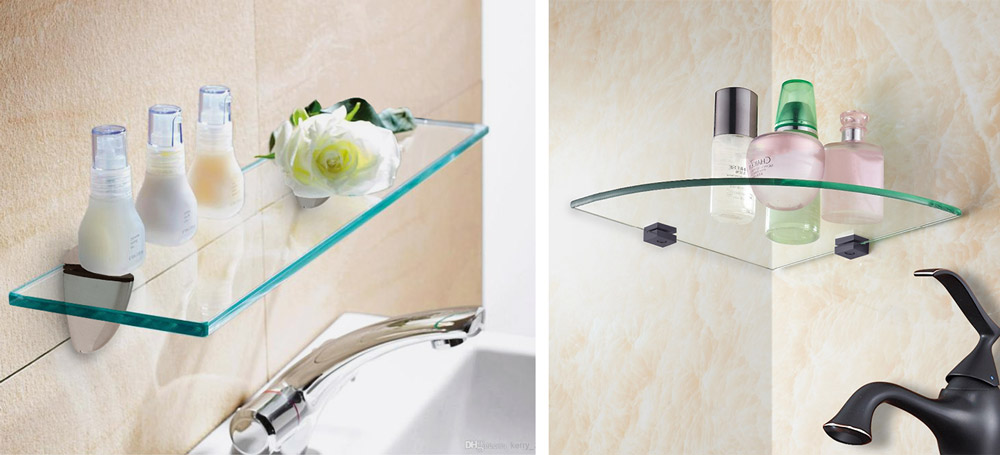 ---
Corner Tempered Glass Shelf Adds Space To Counterless Sinks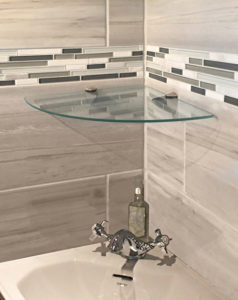 Increase bathroom space with glass shelves for vertical wall and corner storage. Taking back your bathroom space can be a daunting process to even contemplate. We have a simple suggestion to make the process easy. You can put custom tempered glass shelves, corner shelves or over-the-sink shelves in your bathroom for added space. corner shower shelves create more space in your shower. If you have lots of items stored in your bathroom, some new storage space will free up counter space. For example, you can add a shelf or two above your sink area, or put some shelving in a corner. We can offer you square or rectangular glass shelves cut to the dimensions you specify, along with other customizations like tints and glass thicknesses. . Glass shelves also come in clear, low-iron, frosted, gray or bronze glass.
Customize Glass Shelves By Size & Style

The best type of custom glass shelves for your bathroom will depend on the lighting and what kind of look you want to achieve. You will also choose the type of edging you want for your new glass shelves. The type of edging you select will depend on the look you want, and what you'll be putting on your shelves. We offer seamed edging, with no sharp edges; flat polish edges, which add a minimalist look; pencil polish edges, which are smooth and rounded; and beveled edges, which are cut at an angle so the edges are thinner than the center of the shelf. Match those beveled shelves to your beveled mirrors for a complete look.
Floating Shelf Brackets | Increase Bathroom Space With Glass Shelves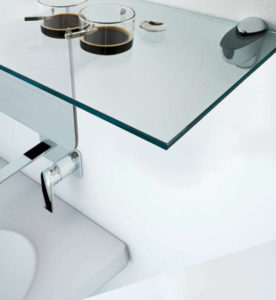 Next, all you have to do is to decide the placement your floating glass shelves. If you decide to go with brackets, we offer brackets made for shelves that hang on one wall, or a corner shelf that hangs on two walls, or shelves that hang on three walls, such as in a small alcove. If you plan to put shelving in the corners of your bathroom then pentagonal, triangular or quarter circle glass shelving kits will be a good fit. There are a variety of glass shelf dimensions and shelf hardware finishes available. You just have to decide how you'll mount them and what type of glass will look best in your bathroom.

Now that you can increase bathroom space with glass shelves, you will want to find the proper size shelf unit. We also offer a convenient online calculator so you can see how much weight your new shelves will be able to bear. Putting shelves in multiple corners of your bathroom could dramatically enhance the space available. Wooden shelves can become moldy and dirty over time, while metal shelves can begin to corrode. Glass shelves, however, will retain their look and function for many years. In addition, since they're easy to order, easy to hang, and easy to clean, glass shelves are a no-brainer!


---