A Unique Table By Sculptor Robert Holmes
---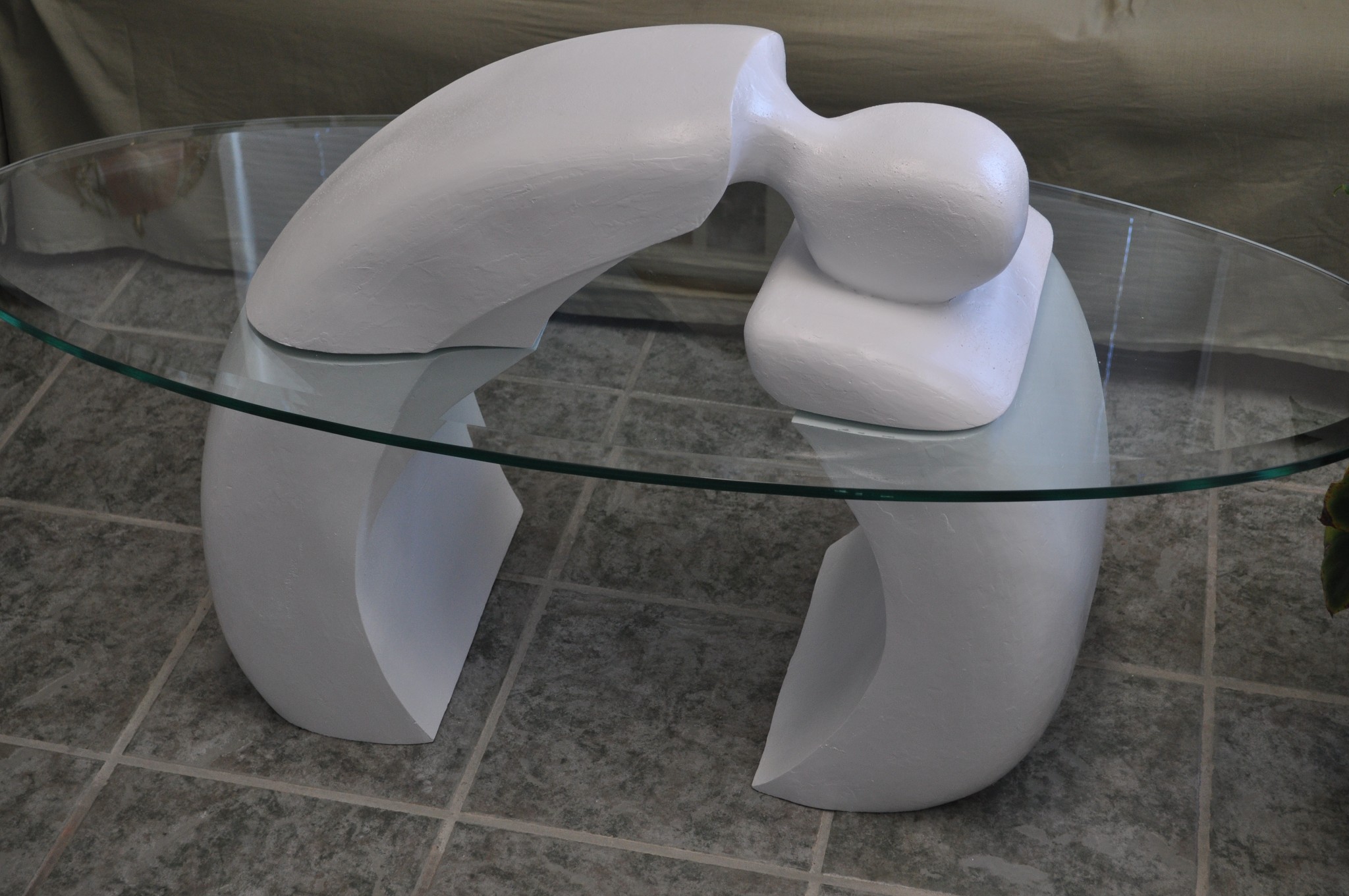 ---
Every so often, a customer sends us a photo of something so unique and amazing, we just have to learn more! Such was the case with this beautiful coffee table made from a stunning white piece of art by sculptor Robert Holmes. We emailed with the customer to find out more.
Sculptor Robert Holmes' Legacy

The late sculptor Robert Holmes was our customer's maternal uncle. According to his web site, Mr. Holmes was born in 1927 and grew up during the Great Depression, which had an effect on his formative years. He went on to get a degree in Civil Engineering and started his own architecture firm designing contemporary homes in the San Francisco Bay Area. After another 30 years in the business in Arizona, Mr. Holmes retired and began a second career in sculpture, most of which were done in bronze at his own foundry. For another 25 years, Mr. Holmes created a name for himself as his sculptures were purchased, displayed in galleries, and commissioned for public spaces. His sculptures were known for their zen-like appreciation of the human form.
Recreating a Work of Art
Another view of Robert Holmes' sculpture tabletop (used with permission of Julie Garrettson). [/caption]

Our customer, Julie Garrettson, was attending a memorial tribute to her uncle when this original sculpture was brought up. Mr. Holmes' daughters gave her the sculpture, which had been stored underneath Robert's home and needed to be sanded and refinished. Ms. Garrettson lovingly refinished the piece before purchasing a piece of oval glass to complete this one-of-a-kind artwork/table.

We'd like to thank Julie Garrettson for sharing the story and photos of her fantastic family heirloom that she has turned into a head-turning table for her home. We're so happy that she was able to find the perfect glass for this unique piece.

If you're making a table, refinishing one, or up-cycling something into a table.

If you're interested in learning more about Robert Holmes and his sculptures, please visit his web site.
---