A Retired Veteran Turns to Art and Craftsmanship
---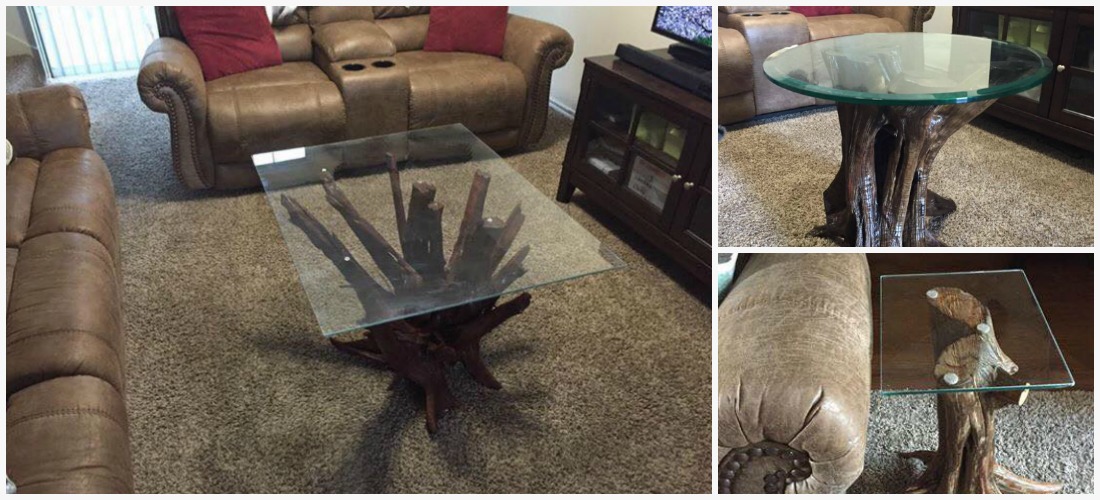 ---
"I wonder if we could make a table out of that." It's a simple enough question that a lot of our customers have asked themselves (remember the jet engine table?). But Joseph Crow, of sunny San Antonio, TX took that question a few steps further, turning everyday driftwood into stunning hand-made furniture.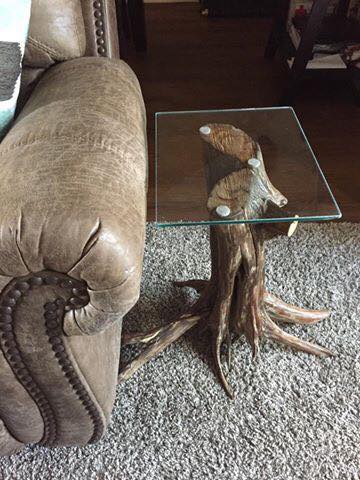 Crow, a recently retired veteran of the United States Air Force, and his wife were walking at a nearby lake one day and stumbled on an interesting and unique piece of driftwood. With the thought of making something out of this find, he hauled the wood home and gave it some more thought. Before long, a unique idea for a rustic wood table was taking shape.

Carefully trimming and sanding the driftwood into a sturdy base, the gnarled, weather-beaten branches became the support for the table's surface. After applying several coats of polyurethane, Joe was ready for the top. He wanted something that would allow the beautifully hand-crafted base to be visible and yet still be sturdy and functional. He felt that a glass table top would be the best choice for his wood project.

"I found a glass table top at DullesGlassandMirror.com that seemed like it was very high-quality glass at a good price," Crow told us. "It came well-packaged and in one piece just a few days later."

Since his first creation, Crow has finished a number of these tables and sold them to several local folks from San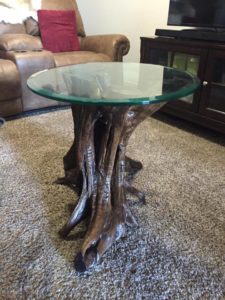 Antonio. In addition, he's attended several craft and art shows with his work.

"People have been really receptive to my work and I've gotten a lot of compliments," Crow said. We can see why!

We're so glad we could help make your beautiful creations come to life. We wish you the best of luck on all your future creations!

Joe's projects include other great projects besides tables. For more information about how you can get one of these artistic beauties and see more of Joe's work, you can visit Functional Art by Crow on Facebook.

Do you have a DIY project that needs a glass table top to finish it off? We've got a variety of custom options to make sure it is just right for you: shapes, sizes, edge types, colors, and thickness. Whatever your project requires, we've got it!

Keep on creating!
---