5 Vanity Mirror & Shower Door Trends to Explore in 2022
---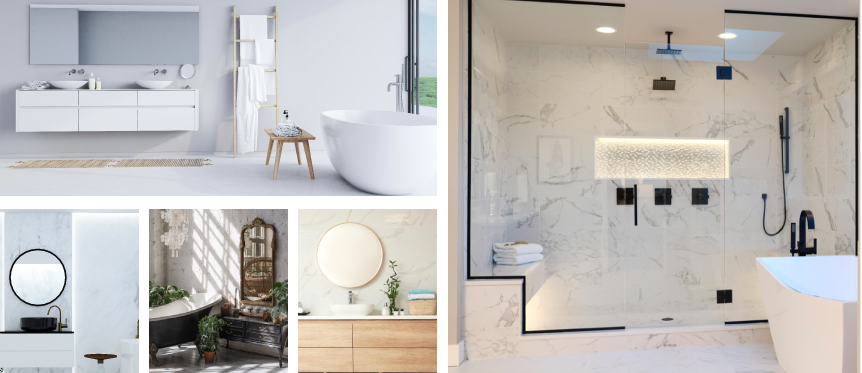 ---
Here's what 2022 has in store for your bathrooms, transforming them into a sanctuary at the comfort of your own home.
1. Lush Life Spa
Revamp your bathroom by turning it into a home spa with a round mirror paired with some potted greenery. These simple additions to your bathroom design pull together a relaxing spa-like vibe.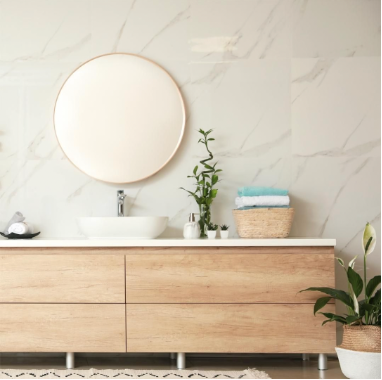 2. Marble Magic
Marble is the authentication of luxury and elegance. The dramatic swirls of a marble shower will add depth to your bathroom design. To maintain the clean shiny look, Dulles Glass, Mirror & Shower Door Cleaners can be used on marble, glass, mirrors, windows, tabletops, shelves, bathroom fixtures, tiles, and more!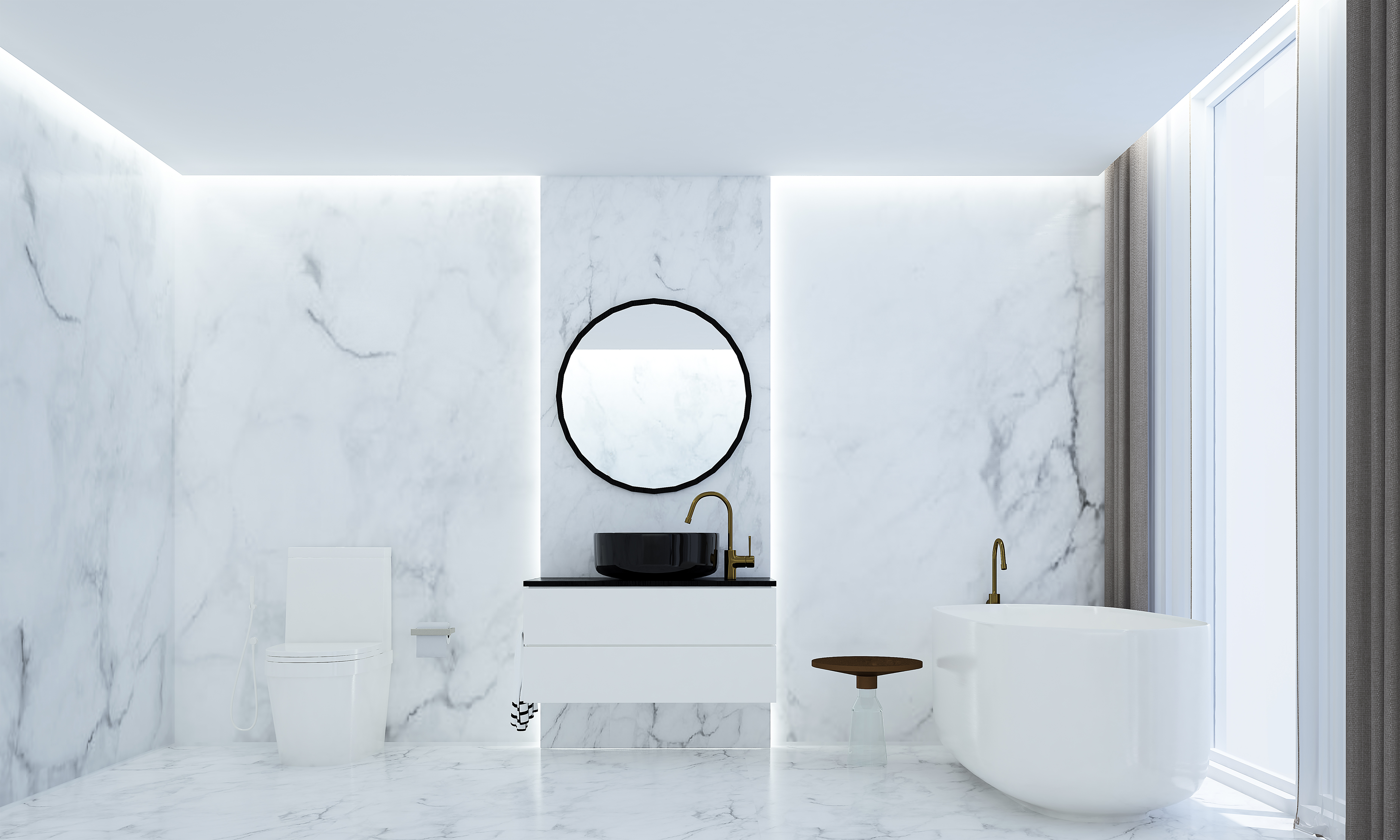 3. The Minimalist Touch
You can achieve this minimalistic style bathroom design with a white-on-white look. Less clutter and white walls create harmony for every shower and bath experience. Dulles Glass has a custom selection of glass showers that can be customized for style and simplicity.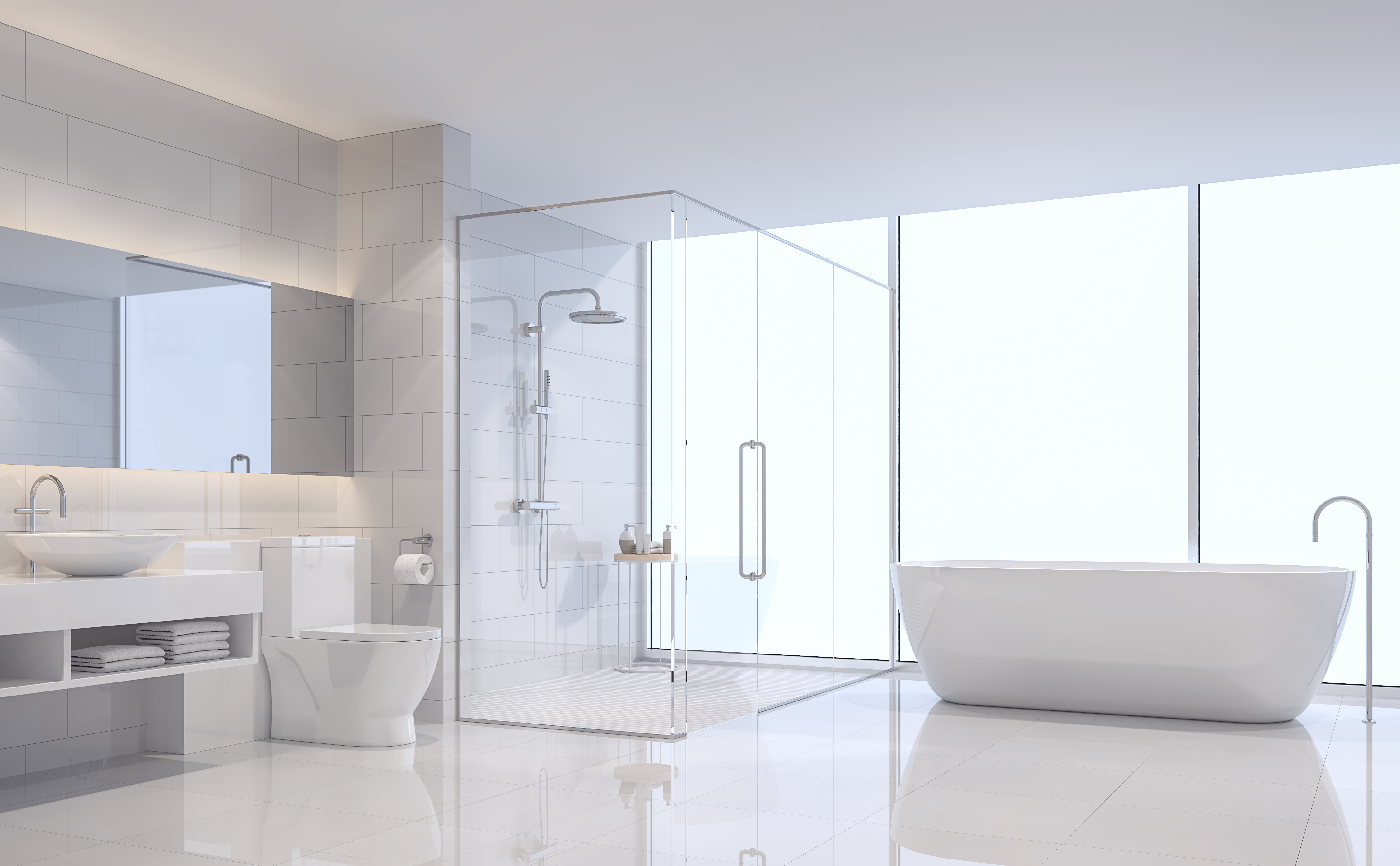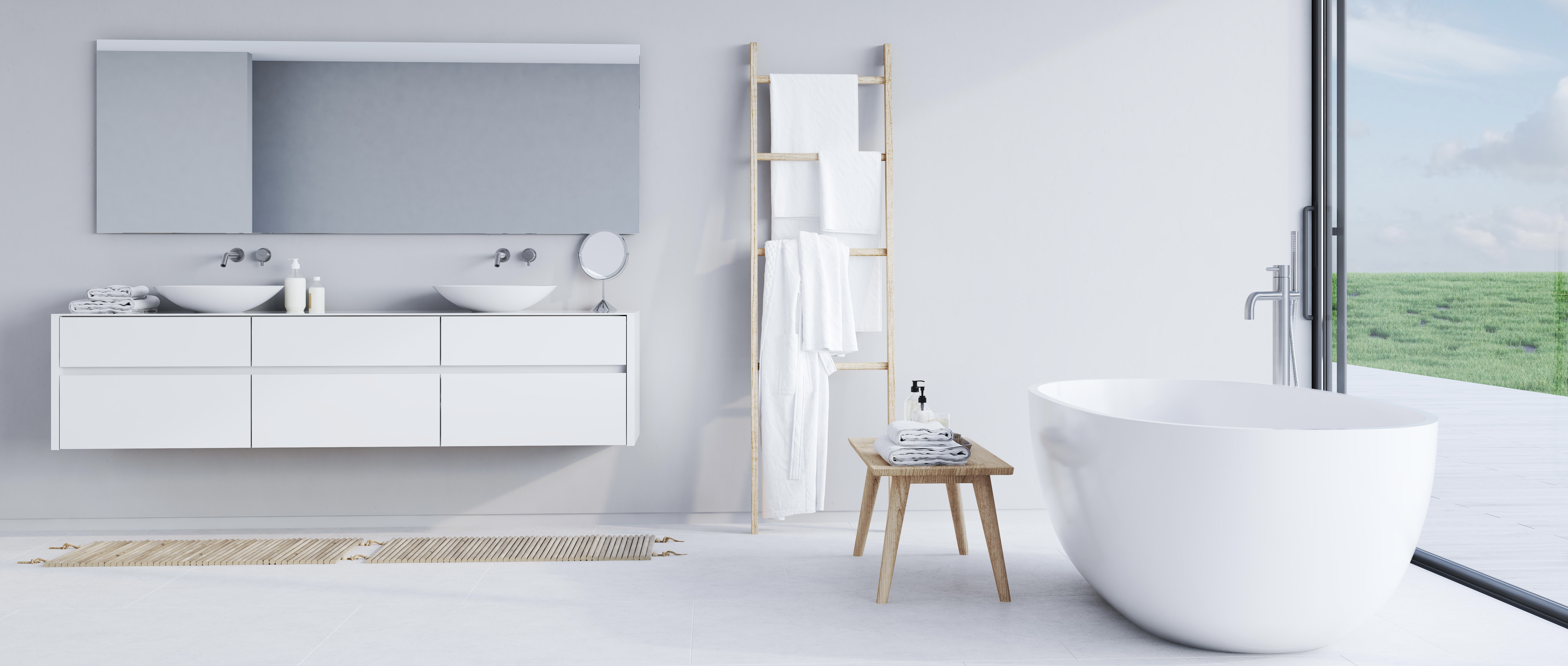 4. Matte Black Fixtures
Matte Black has caught everyone's eye this year as a choice for fixtures! This will be a huge trend for this year, adding a modern, sleek touch to your bathroom. Dulles Glass has a variety of hardware finishing colors, including matte black.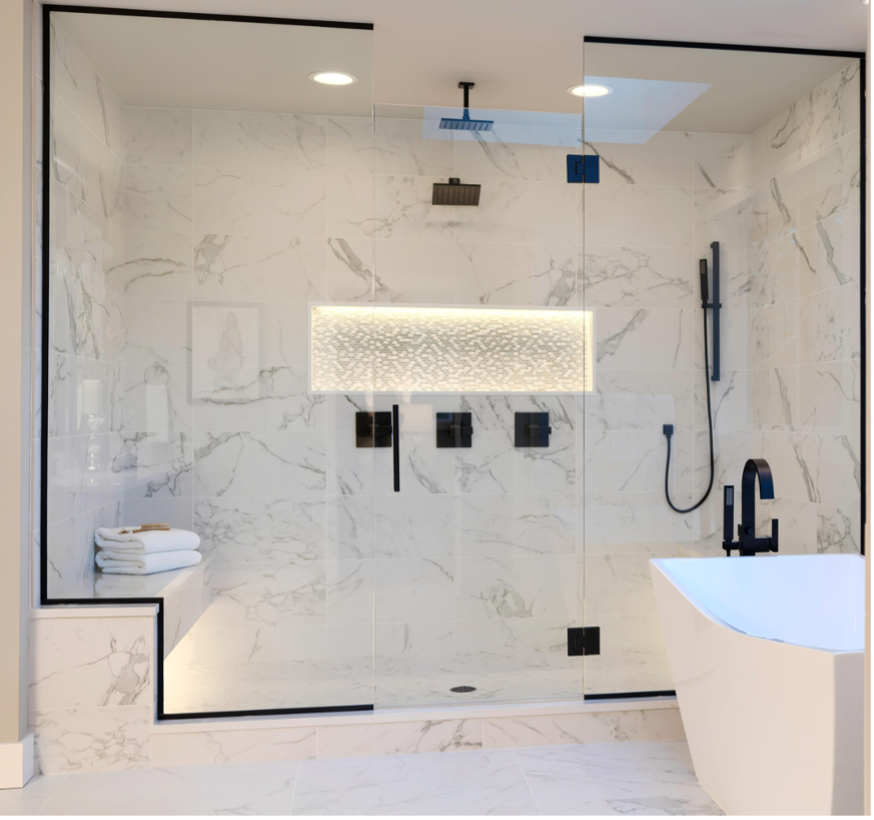 5. Vintage Chic
Create the vintage bathroom of your dreams with an old wooden commode, wooden floors, and a white loft brick wall. The freestanding classic bath centerpiece is a unique bathroom design for 2022! All you need is a vintage frame, and we can customize any shape to fit inside the frame! Our live chat support team can help with special shape requests, as well as different tint requests. We have a selection of gray and bronze tinted mirrors!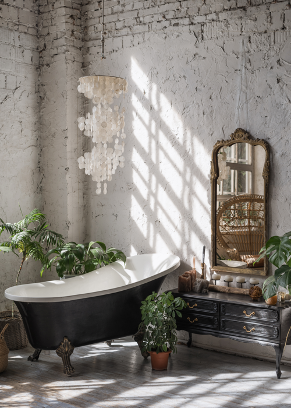 ---